Transparency may be element of managerial search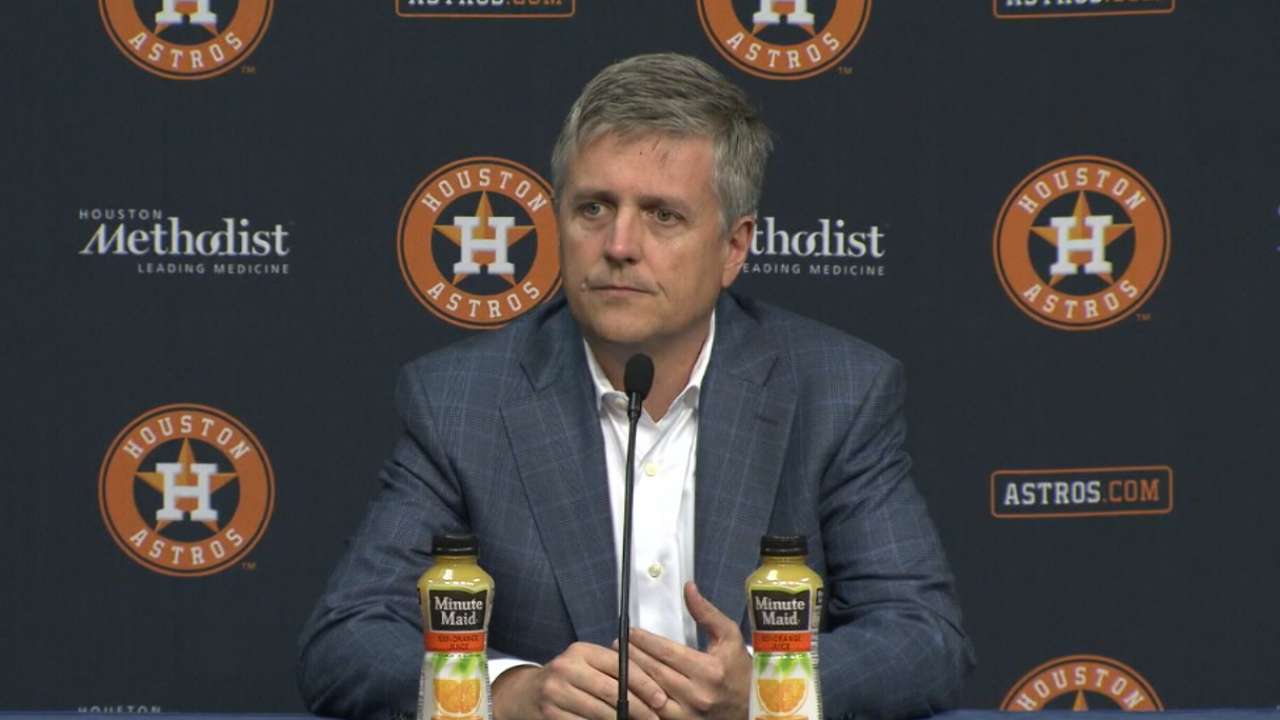 HOUSTON -- General manager Jeff Luhnow said on Wednesday that the Astros are considering conducting an open managerial search, which means that willing candidates would be made available to the media at some point during the interview process.
The team is searching for a full-time manager after dismissing Bo Porter on Monday and replacing him on an interim basis with Tom Lawless.
The Astros, under their previous leadership regime, held an open search prior to hiring Brad Mills in October 2009, with 10 candidates holding news conferences after being interviewed by team officials. Prior to hiring Porter two years ago, the Astros kept the search quiet, though several names were leaked.
"We played it pretty close to the vest last time," Luhnow said. "We may choose to go in a different direction and allow the fans to know who we are talking to. We just haven't made that decision yet. We're still early in the process."
Luhnow said that making the search open to the public will limit the amount of misinformation while also allowing the Astros to see how potential candidates handle the media. He said that any candidates who wish to remain anonymous would be allowed to do so.
"First of all, [the media is] pretty good at figuring out who's coming into town sometimes, and it's hard to keep it a secret," he said. "Word gets out and rumors get out about who might have been here and who might not have been. Part of being the manager is facing the media and doing a press conference and those sorts of things. We may choose to have our candidates meet the media and see how they present themselves and see what kind of questions [are asked]."
Two years ago the Astros had a preliminary list of 50 candidates, some of whom have been hired by other teams in other roles and some they still would consider for the job.
"We're getting new names this time around, but we're very much in the preliminary data-collection mode," Luhnow said. "Interviews are tricky during the baseball season, because a majority of the candidates will be involved with other baseball clubs, and it's hard for them to focus on the interview and for us to focus on them when we're playing every day. That's what we're going be sorting through in the next week or so."
Luhnow said it hasn't been decided whether any of the coaches currently on the staff will return next season.
Brian McTaggart is reporter for MLB.com and writes an MLBlog, Tag's Lines. Follow @brianmctaggart on Twitter. This story was not subject to the approval of Major League Baseball or its clubs.