Injured Presley takes batting practice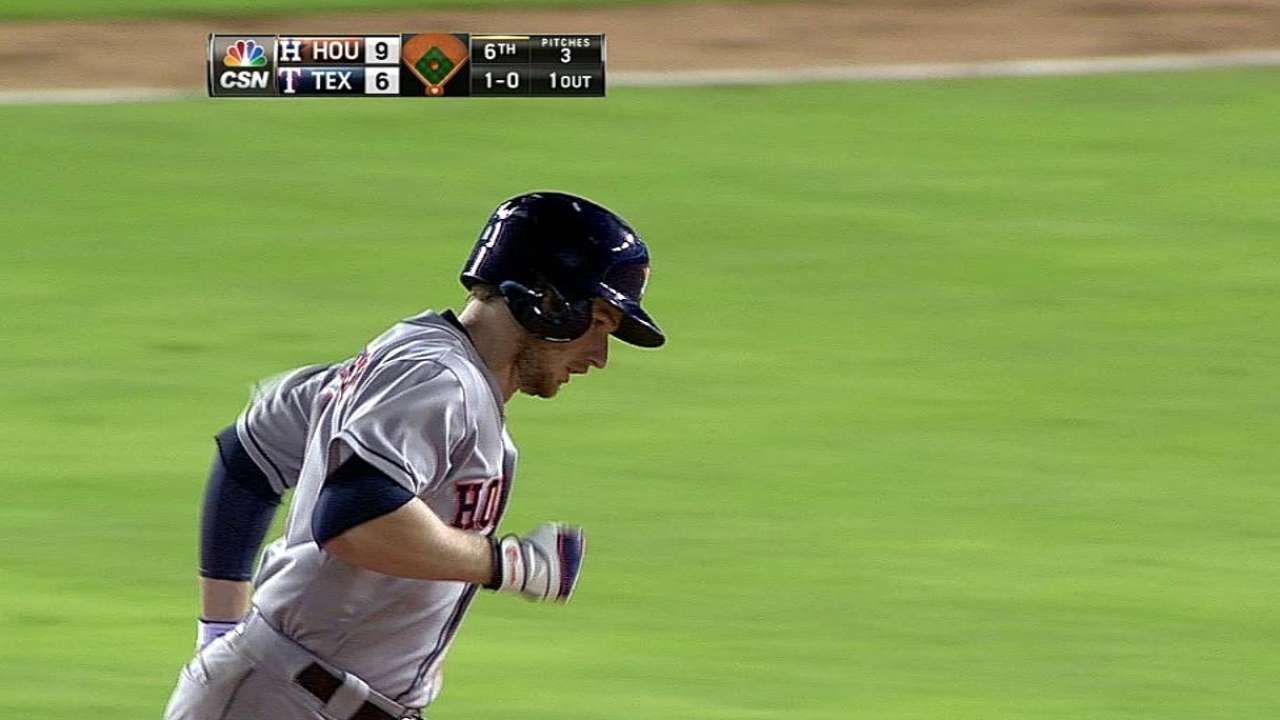 HOUSTON -- Injured Astros outfielder Alex Presley, on the disabled list since July 8 with a strained oblique, took batting practice for the first time Friday night.
"After yesterday I was pleased," Presley said. "You get a little more adrenaline going on the field [than in the batting cage], especially when you haven't been out there for a while. I was happy with it."
Long periods on the disabled list can weigh on a player, especially when you're trying to prove yourself in a new organization. The Astros acquired Presley in a trade with the Pirates last Aug. 31.
"It feels like an eternity," he said of his time on the DL. "I can't remember how it feels to play a game almost. Taking BP was a major treat for me. I felt like a regular player. I had a lot of time where I wasn't allowed to do anything. When I get back to doing normal stuff, it's a big deal."
Presley, 29, has hit .252 in 70 games for the Astros this season and played well in the outfield, mostly in left.
"I'm doing the same today and we'll see how that goes," Presley said of his BP schedule for Saturday. "[Sunday] I won't be on the field, but I'll still do stuff [in the batting cages]. We'll evaluate after that. Ultimately, it's not my decision."
The Astros are off Monday, which Presley said should be helpful.
"Presley's looking good," Astros manager Bo Porter said. "Hopefully we'll get him out [on a rehab assignment] to play some place next week with the thought of him rejoining the club after he gets healthy."
Of course, the Astros must find a Minor League affiliate that is still playing next week with the regular season ending Monday. Triple-A Oklahoma City should make the playoffs, but Double-A Corpus Christi is out.
"I want to get back, get in some games and finish out the year," Presley said. "That's my goal. You want to be on the field at all times, especially at the end of the year. It's important to be healthy at the end of the season.
"You want to get back, but you don't want to get back too early and re-injure yourself or not perform to the level you should be playing. I saw that [the first time] I went to rehab. It's going to set you back further."
Presley realized being activated in September doesn't mean getting in the lineup, when the rosters are expanded.
It has been a tough year for Houston outfielders with Presley, Dexter Fowler and George Springer all on the DL at the same time for a while.
Gene Duffey is a contributor to MLB.com. This story was not subject to the approval of Major League Baseball or its clubs.