Porter not discussing relationship with Luhnow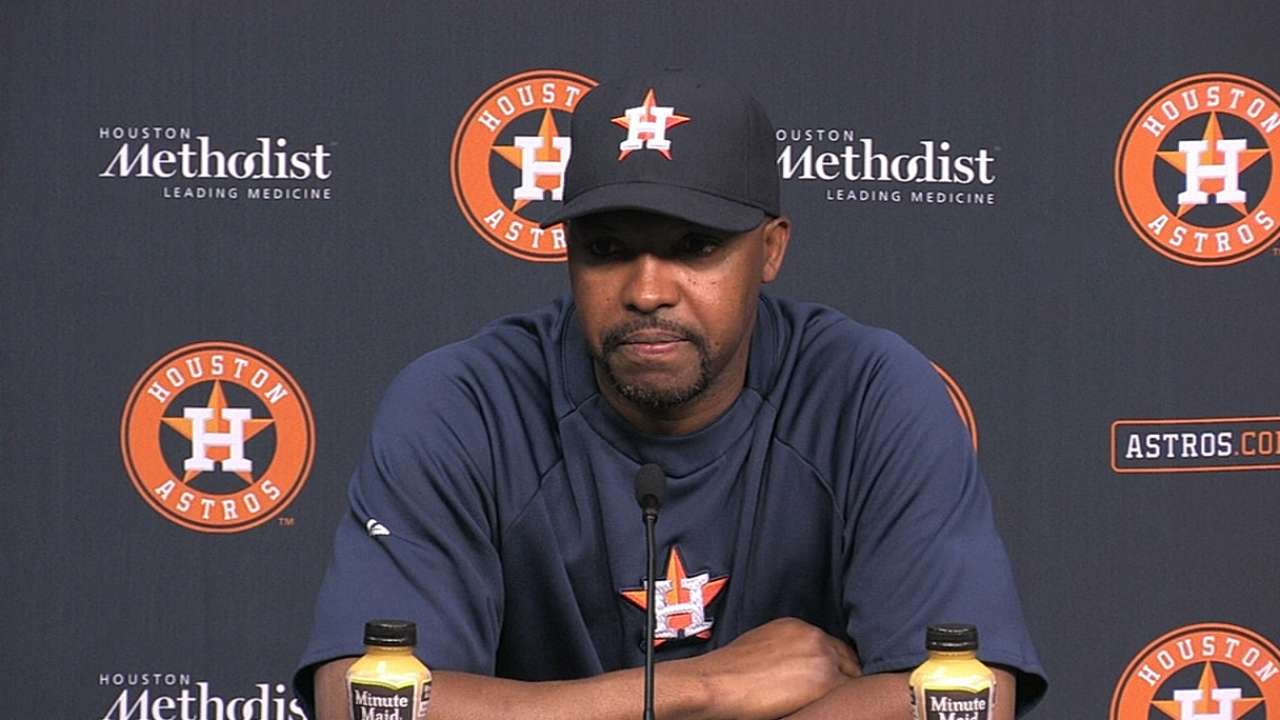 HOUSTON -- Astros manager Bo Porter wouldn't discuss his personal relationship with Jeff Luhnow prior to Friday's home game with the Rangers, other than to say he was hired to manage the club and Luhnow is the general manager.
FOXSports.com's Ken Rosenthal reported that there has been tension between the Astros skipper and Luhnow.
"The one thing that I would like to clear up with the story is that at no point in this season have I sat down and talked to [Astros owner] Jim Crane about my relationship with Jeff," said Porter. "That is not true. Jim Crane and I have not sat down and talked about any relationship at this point in the season and throughout the course of the season.
"My focus has always been on managing the ballclub to the best of my ability and put us in the best position to win games. Jeff was hired by Jim Crane to do a job, which is to put a 25-man roster together. I was hired by Jim Crane to manage that 25-man roster. And I'm going to focus on doing my job."
Porter said he has not had any discussions with either Crane or Luhnow on Friday.
Porter is in his second year as manager of the Astros, who lost a franchise-record 111 games in 2013, including the final 15 games. This year the Astros have improved and entered Friday's game against the Rangers at 57-78, four games ahead of the Rangers.
Porter indicated he has no issue on how Luhnow is running the club.
"I'm committed to the organization and I'm going to show up to work each and every day committed to do the job that I've always been committed to do," said Porter. "We function for the overall good of the Houston Astros organization, which is to put the best product on the field and win baseball games."
Richard Dean is a contributor to MLB.com. This story was not subject to the approval of Major League Baseball or its clubs.