Qualls to finish the season with Astros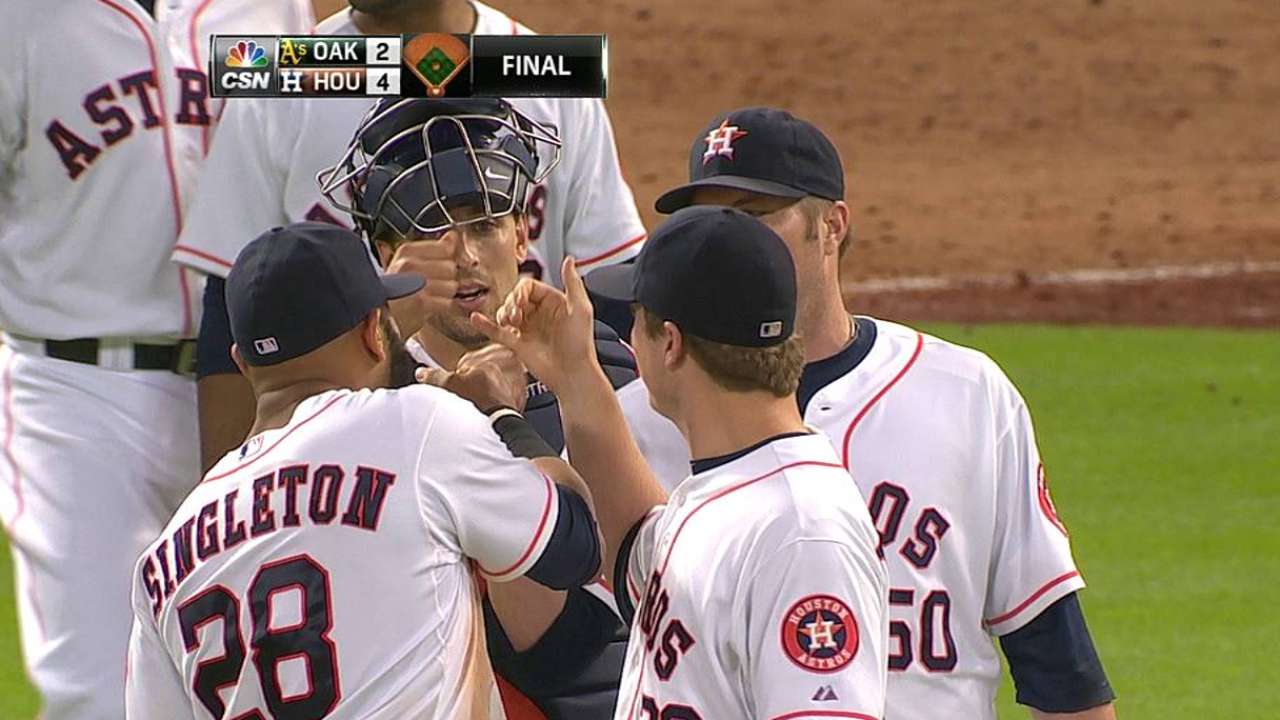 HOUSTON -- As expected, veteran reliever Chad Qualls will remain with the Astros for the rest of the season. The Tigers placed a waiver claim on him earlier this week, but Qualls was still with the Astros when the deadline for the teams to work out a trade passed on Wednesday.
That means Qualls can't be traded for the remainder of the season, which is a relief to him.
"I know about as much as I knew two days ago, that I got claimed by the Tigers and nothing happened," Qualls said.
Qualls loosely kept up with the situation through the media, saying that no one on the team had contacted him. That's pretty standard, considering the waiver process is considered to be confidential, though names -- like Qualls' -- are sometimes leaked.
"Back in the day, you didn't even know you were on waivers, but with technology, people allegedly learn these things or it gets leaked or whatever," he said. "More information is out there for the public. It's not a big deal. It's part of the game, and you just go with it."
Qualls, who turned down a two-year deal with the Tigers last winter to remain closer to his home in Austin, is a valuable part of the Astros' bullpen and has another year remaining on his contract. He signed a two-year, $5.95 million deal with a $3.5 million club option for 2016 and has said repeatedly that he wants to end his career in Houston.
Brian McTaggart is reporter for MLB.com and writes an MLBlog, Tag's Lines. Follow @brianmctaggart on Twitter. This story was not subject to the approval of Major League Baseball or its clubs.