Qualls claimed but likely to stay in Houston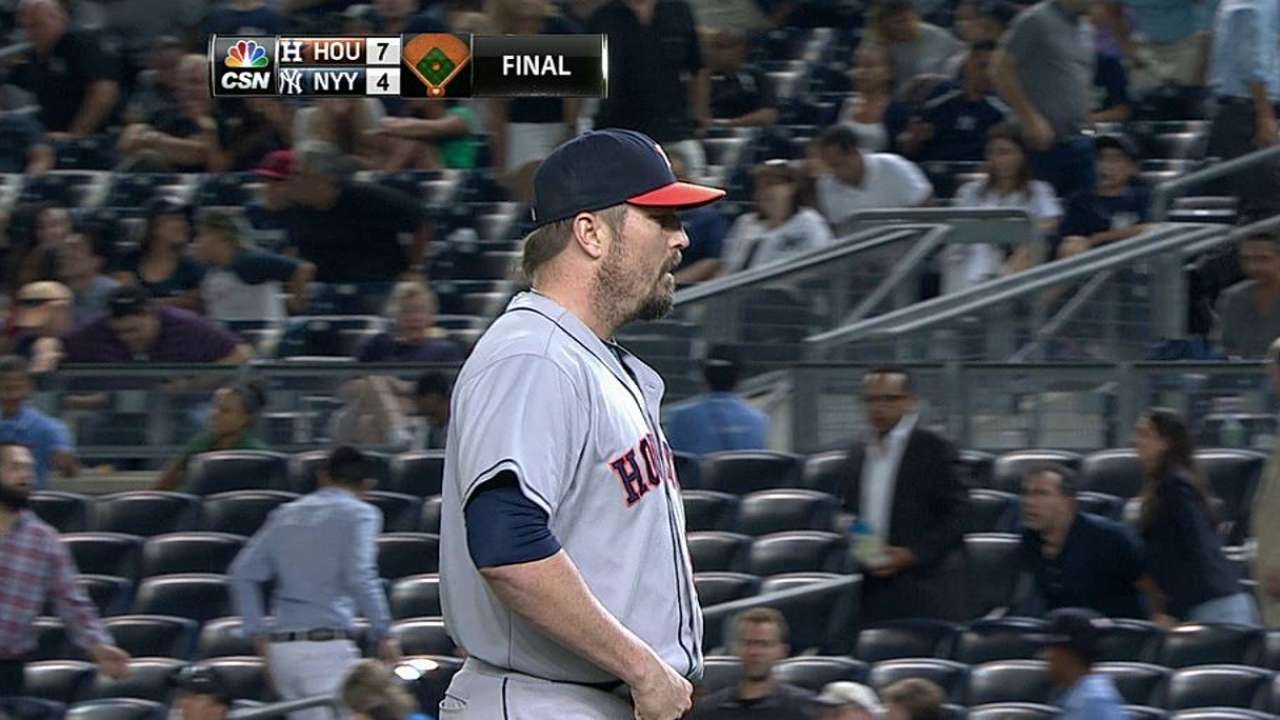 HOUSTON -- The Tigers may have claimed Astros closer Chad Qualls off waivers, but don't expect the right-hander to be reunited with former teammate Brad Ausmus. Qualls said Tuesday he was aware of the claim put in by the Tigers and maintained he'd like to remain in Houston.
MLB Network first reported Tuesday morning that Detroit had the primary claim on Qualls. That followed FOX Sports' report Monday evening that Qualls had been claimed on revocable waivers. The Astros haven't commented, but Ausmus hinted Tuesday a deal wasn't going to happen.
"As far as I know, from a Tigers baseball standpoint, there's nothing," he said.
Under terms of revocable waivers, the Astros have 48 hours (until Wednesday) to work out a trade, pull Qualls back off waivers or let him go to the Tigers. The third option is a virtual certainty not to happen. Detroit must put together a deal, or Houston has to hold onto Qualls for the rest of the season.
"I could have signed there in the offseason and obviously they tried to trade for me at the Deadline, and with me being put on waivers, why wouldn't they take another chance now?" Qualls said. "Yet again, nothing's changed. I'm going to go to work as usual and do my thing."
Qualls, who turned down a two-year deal with the Tigers last winter to remain closer to his home in Austin, is a valuable part of the Astros' bullpen and has another year remaining on his contract, which is why the club is hesitant to let him go. He signed a two-year, $5.95 million deal with a $3.5 million club option for 2016.
"I'm sure he wants me," Qualls said of Ausmus. "I think around the Trade Deadline there were some other guys that were getting traded and I was just messing around and he's like, 'Well, if you would have just signed here in the first place, we wouldn't have to trade for anybody.' Just typical Brad Ausmus. Like I said before, I want to stay here and be a Houston Astro until I retire."
Qualls, 36, has 14 saves in 17 chances for the Astros with a 3.07 ERA. He's walked five batters (two intentional) and struck out 38 batters in 44 innings.
Brian McTaggart is a reporter for MLB.com and writes an MLBlog, Tag's Lines. Follow @brianmctaggart on Twitter. This story was not subject to the approval of Major League Baseball or its clubs.