Marisnick getting settled in with Astros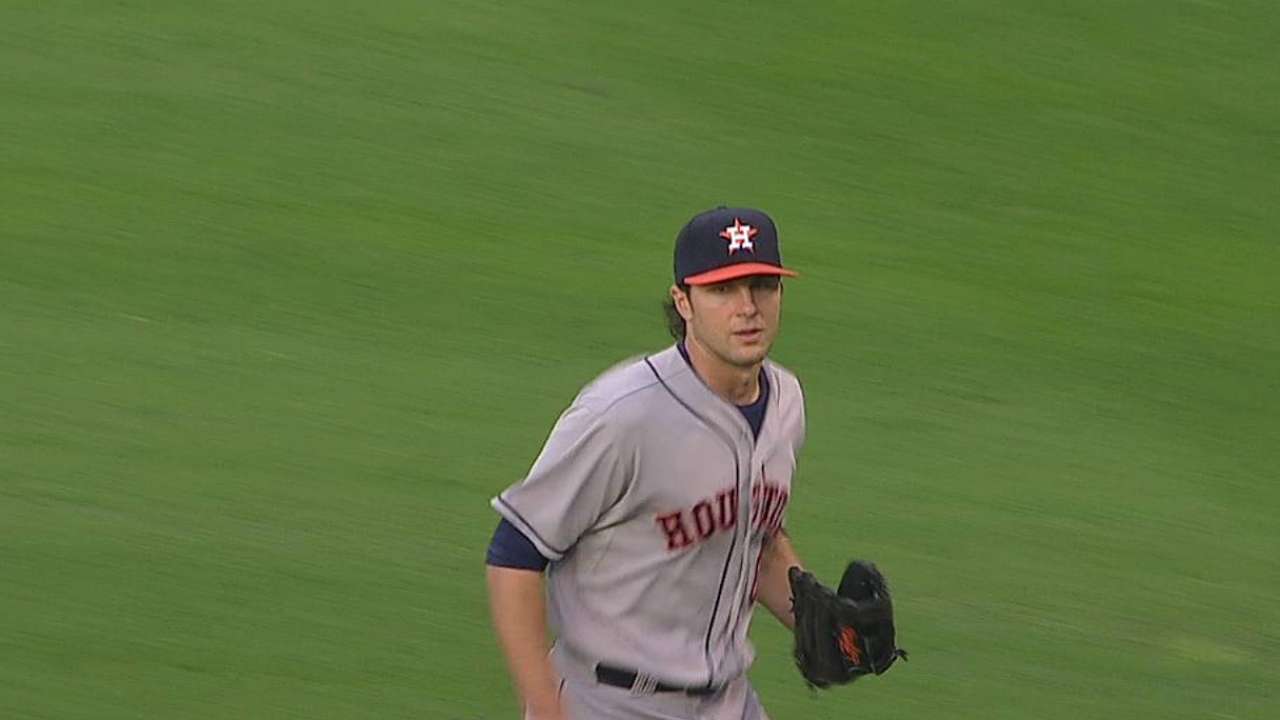 CLEVELAND -- Moving from the National League to the American League can be tough on some players. But Astros outfielder Jake Marisnick is happy to have a fresh start in Houston.
Since being acquired from the Marlins at the Trade Deadline, Marisnick has hit .299 (23-for-77) with a home run and six RBIs. Over the last two seasons with Miami, he hit just .178 (28-for-157).
Marisnick credits the better stretch to not only being able to hit the reset button with a new team, but also by simply getting consistent time at the plate.
"At times early [this season] or last year, there's times where you try to calm yourself down, try and relax," Marisnick said. "And just being new and you got so many things going in the box with you, you're stepping in there with your coaches and thinking about everybody watching and all that. But the more you do it, the more you're able to clear your head. Now, I've gotten to the point where it's just me and the pitcher. I'm just competing against him."
The 23-year-old former third-round Draft pick is finding himself to be quite useful for the young Astros, already logging time at all three outfield positions. To Astros manager Bo Porter, that versatility on defense has made Marisnick invaluable as he continues to figure things out offensively.
"He's done a great job. He's a plus-plus defender in all three outfield spots," Porter said. "He's done a tremendous job, he's gotten some big hits for us, as well. I think offensively it's still a work in progress, and his ability to improve from an offensive standpoint will go a long way in him being a consistent everyday player."
Steve DiMatteo is a contributor to MLB.com. Daniel Popper is an associate reporter for MLB.com. This story was not subject to the approval of Major League Baseball or its clubs.