Peacock not concerned by forearm discomfort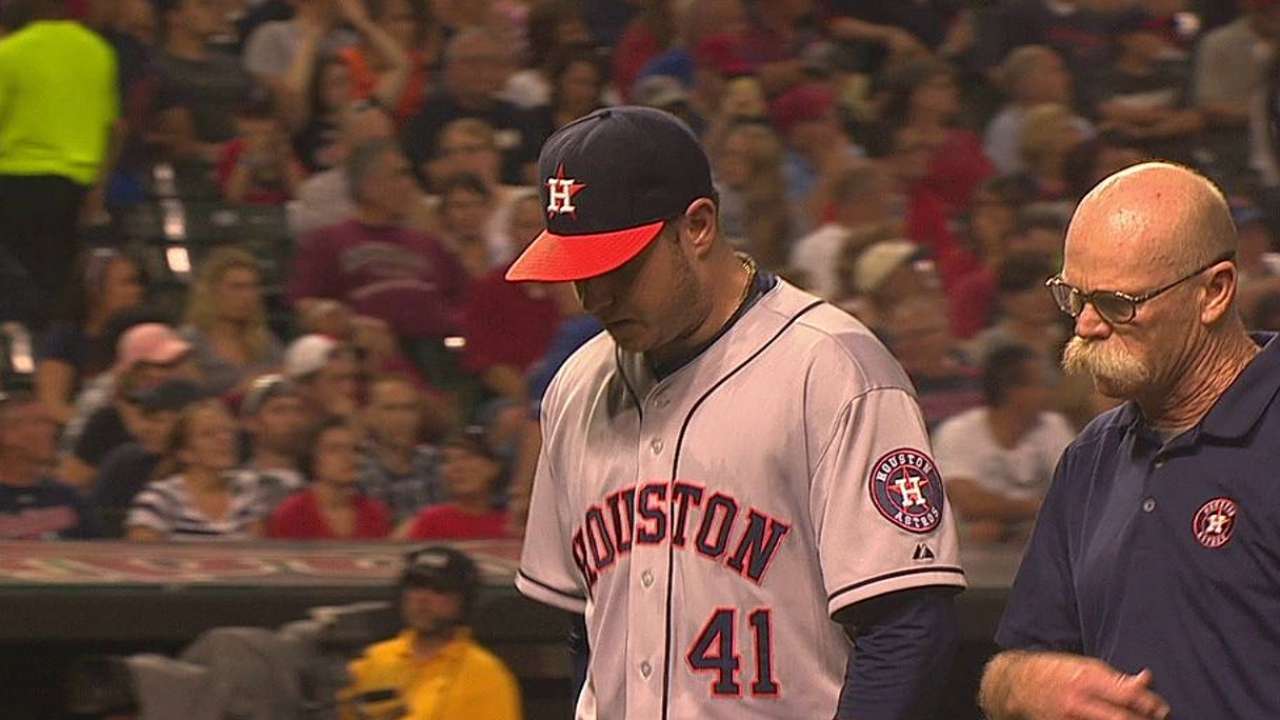 CLEVELAND -- Astros starter Brad Peacock wasn't concerned a day after being removed from his start because of right forearm discomfort.
The right-hander rested and received treatment Saturday before Houston's game against the Indians at Progressive Field. He will play catch Sunday.
Peacock pitched five innings Friday night before being lifted in what was one of his better starts of the season. He allowed only one run and two hits in five innings with no walks and four strikeouts. He did not factor in the decision as the Astros scored four runs in the ninth for a 5-1 victory over the Indians.
"I'll know for sure once I throw, but I really don't think it's anything to worry about," Peacock said Saturday afternoon. "I feel a lot better than I did after last night's game. I've had this before when throwing between starts. I don't think it's serious."
The Astros could skip Peacock's next turn in the rotation because they have an off-day Monday, but manager Bo Porter said he did not anticipate doing so at this point.
Peacock is 3-8 with a 5.30 ERA in 23 games, including 19 starts. While he was warming up before Friday night's game, bullpen coach Craig Bjornson and bullpen catcher Javier Bracamonte noticed he was tipping pitches.
"It definitely makes a difference when the hitters don't know what's coming," Peacock said.
John Perrotto is a contributor to MLB.com. This story was not subject to the approval of Major League Baseball or its clubs.