Carter pacing red-hot Astros offense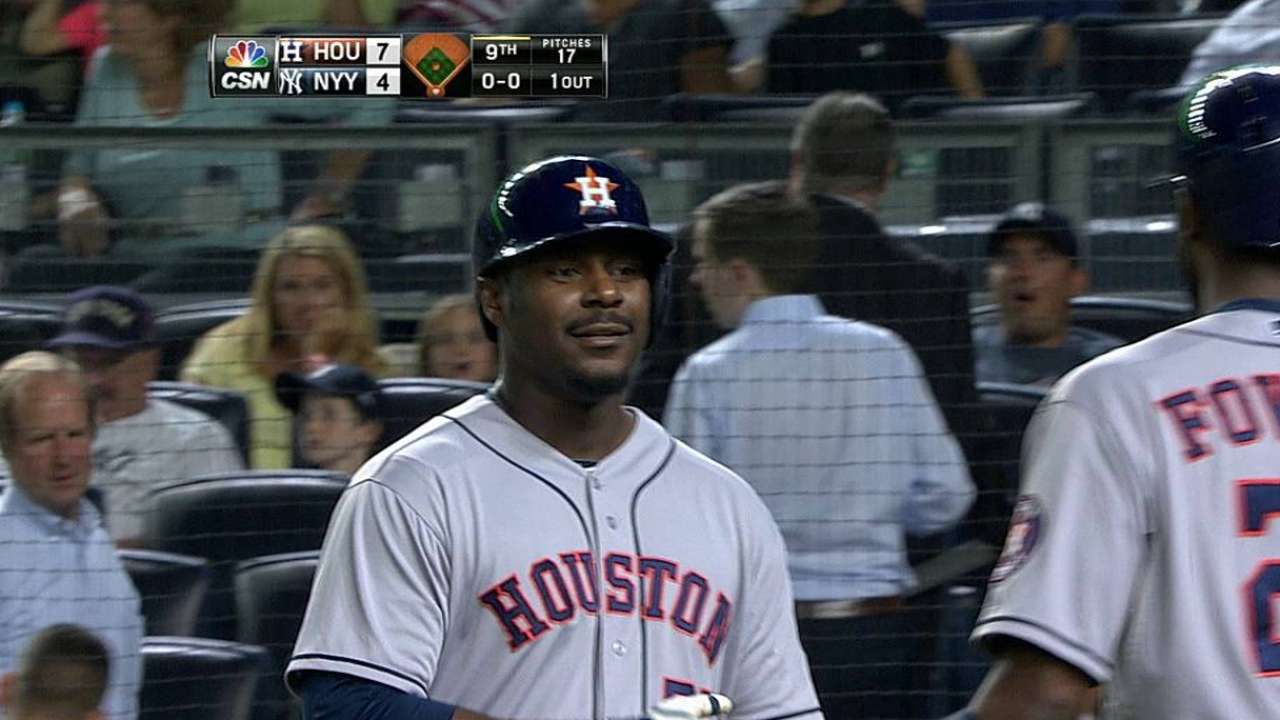 CLEVELAND -- Entering Friday night's game against the Indians, the Astros had one of the hottest offenses in baseball, leading the Majors in runs scored since the All-Star break with 145 in 32 games.
A major reason for the onslaught of runs is pure power. The Astros have hit 30 homers in their last 22 games, and they're also second in the Majors in home runs since July 1 with 54. The biggest contributor to the recent surge remains designated hitter Chris Carter, who is hitting .311 with eight home runs and 19 RBIs in his last 15 games. His 17 home runs, 42 RBIs and .665 slugging percentage since July 1 is the best in the Majors as well.
"It's been impressive," Astros manager Bo Porter said.
With 30 homers, Carter has reached a career high. But while the 27-year-old has always been a hitter with power on his mind, Porter has seen changes throughout the season that have made Carter better overall at the plate.
"It's not just the home runs," Porter said. "It's the base hits the other way, it's him understanding situations, and he's taking his walks when they're giving them to him. And unlike early in the year, the pitches of which he's been getting, those hittable pitches in the zone, he hasn't been fouling them off, he hasn't been swinging and missing them. He's been putting barrel to them and doing damage."
Steve DiMatteo is a contributor to MLB.com. This story was not subject to the approval of Major League Baseball or its clubs.