Guzman to head to rehab assignment Thursday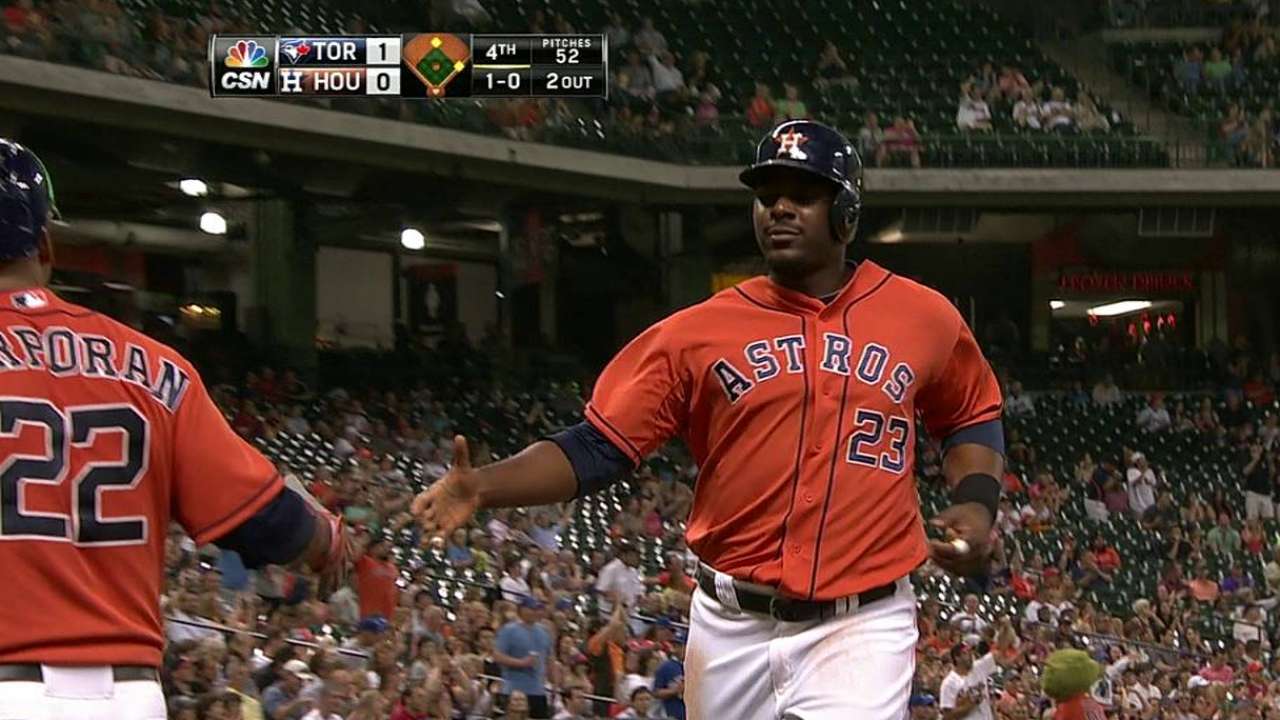 HOUSTON -- Astros first baseman Jesus Guzman will join Triple-A Oklahoma City on Thursday for a rehab assignment.
Guzman has been on the 15-day disabled list with back spasms since they flared up and forced him out of a game on Aug. 1.
"I feel really well, excited to go to California and get working again," he said. "I'm trying to be ready as soon as possible."
Guzman is expected to be at Triple-A for approximately four games before being reactivated. He likely won't test his back in the field right away.
"Yeah, the trainer Nate [Lucero] told me I'll DH for a couple of days and then maybe by the third day I'll play the field."
Guzman was mostly a platoon and utility option for the Astros before the injury. He started the majority of his appearances at first base, but also spent time in left field, as a designated hitter and even made an appearance at third base.
In his fifth Major League season, Guzman hit two homers and collected eight RBIs while batting .200 this season in 145 at-bats.
Chris Abshire is a contributor to MLB.com. This story was not subject to the approval of Major League Baseball or its clubs.