Springer 'one day closer' to return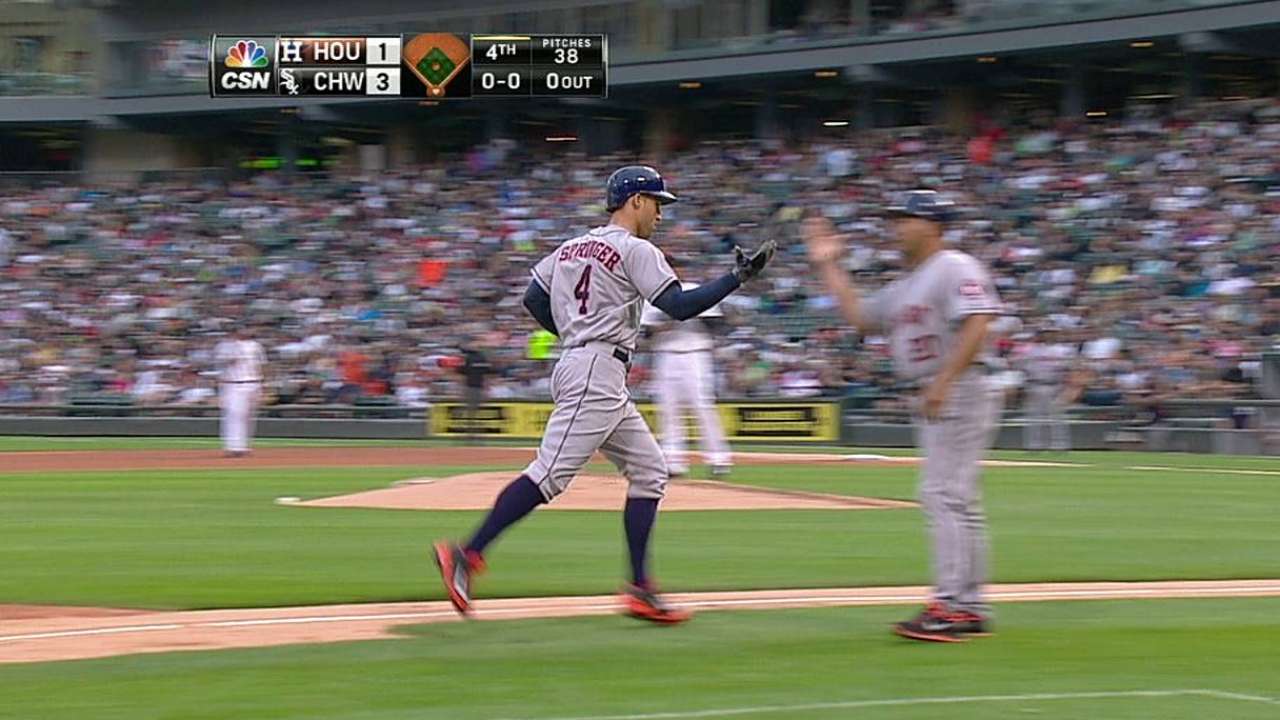 HOUSTON -- George Springer says he's "one day closer" to returning to action. Astros general manager Jeff Luhnow said Springer is "days" away from returning. All that's known for sure is Springer continues to progress from a quad injury that's kept him in the disabled list since July 20, but the timetable for his return remains unclear.
Springer continues to take batting practice, but won't be activated until he can run full speed.
"You've got to be able to see what your body can handle and what it can't, but at the same time, you don't want to overdo it and set yourself back," he said. "You have to walk that thin line and be smart."
Luhnow said running remains the final hurdle for the rookie slugger.
"It's more running full speed and having to stop and change directions and those sort of things, which you have to do as an outfielder and a baserunner," Luhnow said. "Those are the things you really don't get fully tested until you're in a game situation. We're going to try and replicate as much of that as we can."
Springer played three games on a Minor League rehab last week at Class A Quad Cities and tweaked the quad running the bases. Luhnow said he wasn't sure whether Springer would have to have another rehab assignment before returning to the Astros.
"We haven't made that decision," he said. "The reason to do a rehab is in case there's any sort of setback, you're not burning another 15 days. That's the worst thing to do. I know he's anxious to get back and we're anxious to have him back, and we have to weigh those."
Brian McTaggart is a reporter for MLB.com and writes an MLBlog, Tag's Lines. Follow @brianmctaggart on Twitter. This story was not subject to the approval of Major League Baseball or its clubs.