Astros skip batting practice before opener vs. Texas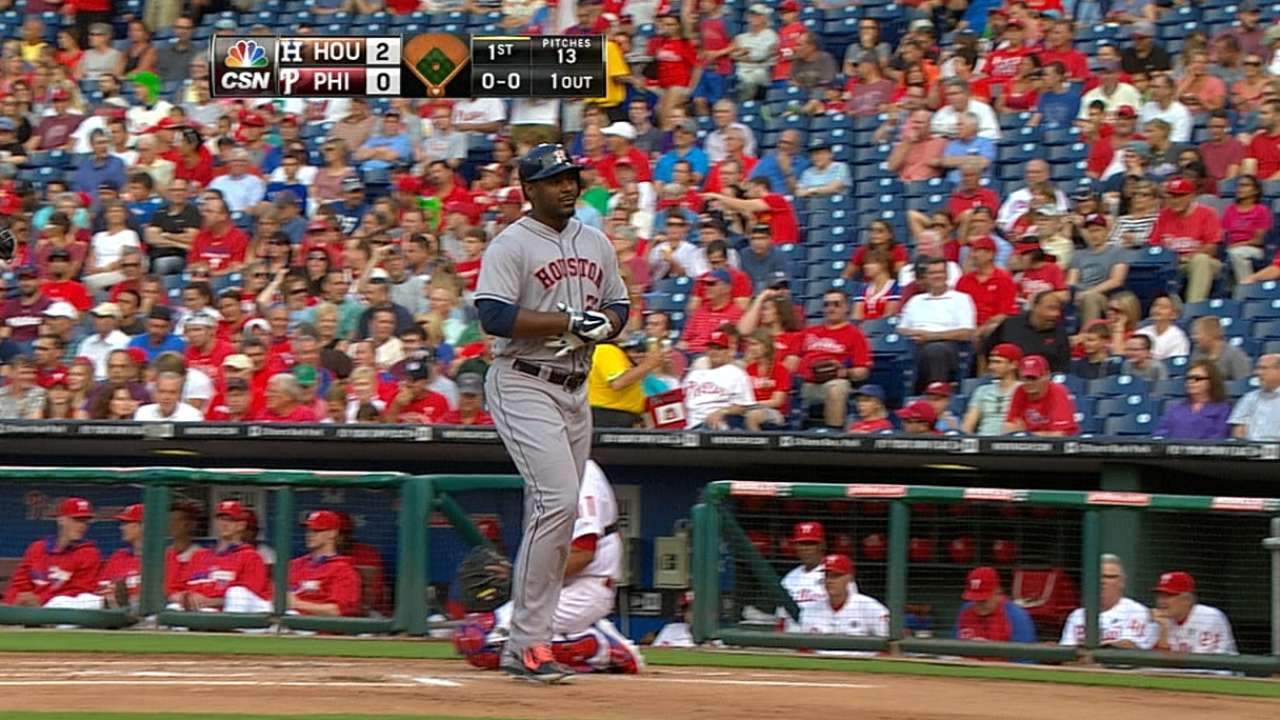 HOUSTON -- The Astros got a rare day off on Friday, emphasis on the word day.
While they still played the Rangers as scheduled, the team did not take batting practice after a late arrival from Philadelphia stretched into the wee morning hours.
The team plane didn't touch down until after 2 a.m. and most players say they didn't get to sleep until nearly 4 a.m. Per team orders, the clubhouse didn't even open to players until 3 p.m. Friday, at least three hours later than usual.
Catcher Jason Castro said the break from batting practice was the first time he can remember having a night game with full BP since last July against the Mariners. Even that, he said, was maybe the only time in his big league career it happened prior to Friday.
The downtime is sorely needed for the Astros. Castro said the team spent the Phillies series chasing rest after a 15-inning marathon loss to open the trip on Monday.
"I think everybody was a little fatigued, and the mini-day off is definitely something that should help us a lot," Castro noted.
Manager Bo Porter acknowledged how rare it was to play a night game sans on-field warmups, but it wasn't just the players he had to think about.
"You're gonna get back at 2 or 3 in the morning, and there's a lot of things that go into getting ready for the game," Porter said. "The equipment people probably didn't get done unloading everything until maybe 4 a.m. To ask those guys to have the clubhouse ready to go at noon would have been unfair to everybody."
"Baseball is a long season. Sometimes, you need extra sleep."
Chris Abshire is a contributor to MLB.com. This story was not subject to the approval of Major League Baseball or its clubs.