Springer could return as early as Thursday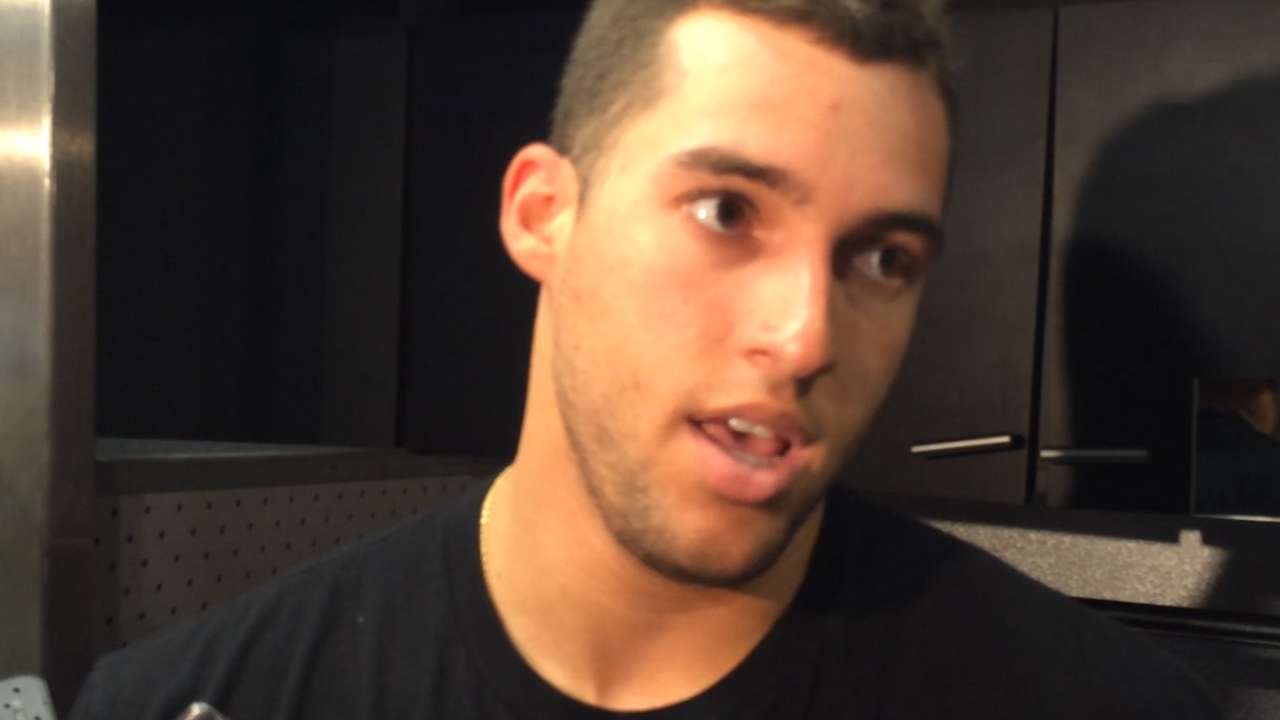 PHILADELPHIA -- Astros rookie outfielder George Springer could return to action as early as Thursday if his rehab continues to progress as planned.
Springer, who has been on the disabled list since July 20 with a left quad strain, was scheduled to play five innings in the outfield in the second game of his rehab assignment at Class A Quad Cities on Tuesday. He was the designated hitter on Monday and went 0-for-1 with two walks and a stolen base, which was a good sign.
Astros general manager Jeff Luhnow said he wants to see how Springer responds in consecutive games played before making a decision about when to activate him.
"Whether we decide to have him play Wednesday [at Quad Cities] and then bring him here Thursday, or have him play Wednesday and be off Thursday, those are both good scenarios for us because it has him back Thursday or Friday," Luhnow said. "A lot of that depends on how he feels [Tuesday]."
Meanwhile, outfielder Alex Presley -- out since July 8 with a strained right oblique -- continues to progress. He hit some balls that were flipped on Tuesday and is responding well. He hopes to take some batting practice, either on the field or in the cage, on Wednesday.
"As these injuries go, it hasn't taken really long," Presley said. "As far as the timetable goes, I'm probably around a week or so ahead. I didn't know what to expect with this. It's definitely one of those things that's frustrating because you have to do nothing for a while and work on little stuff. I'm actually getting back to some of the fun stuff, and I'm looking forward to that."
Meanwhile, Luhnow said the Astros were "days away" from deciding when to send outfielder Dexter Fowler out on a rehab assignment. Fowler has been out since June 27 with a right intercostal strain.
Brian McTaggart is a reporter for MLB.com and writes an MLBlog, Tag's Lines. Follow @brianmctaggart on Twitter. This story was not subject to the approval of Major League Baseball or its clubs.