Springer will begin rehab stint at Quad Cities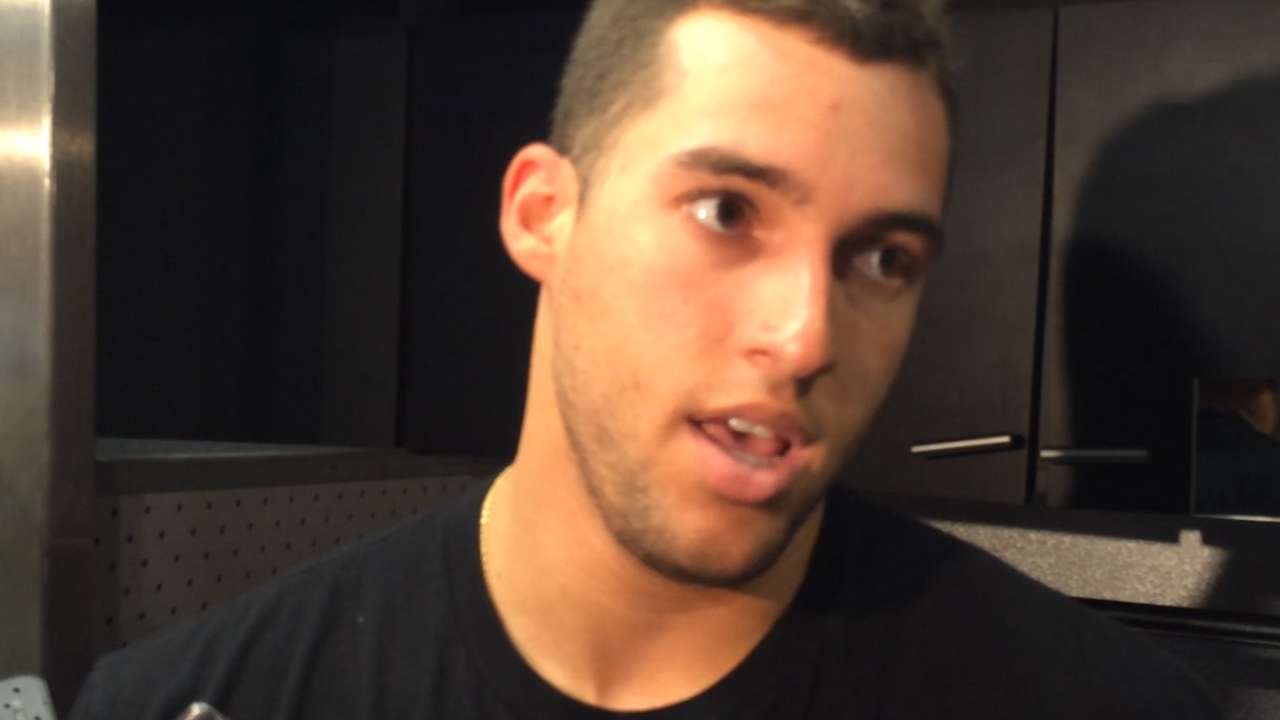 HOUSTON -- The Astros announced after Sunday's 6-1 win over the Blue Jays that rookie outfielder George Springer will begin a rehab assignment with Class A Quad Cities on Monday.
Springer has been working his way back from a left quad strain, and it was even thought that he might rejoin the team in Philadelphia for a series starting on Tuesday.
That seems unlikely now, though manager Bo Porter did hint that the rehab assignment would not last long.
"We want him to go play and make sure everything we see here -- moving around well and going through all the training activities -- is right," Porter said. "We'll re-evaluate after tomorrow."
That indicates that Springer may return from the 15-day disabled list by next weekend, when the Astros face the Rangers at Minute Maid Park.
First, though, the slugger said he needs to test himself at full speed.
"I'm obviously looking forward to live game reps," Springer said. "It's just one of those things, I'll see how it feels [running] and we'll go from there."
Springer said the plan is for him to be in the Quad Cities lineup on Monday, but beyond that, he has no idea of the timetable for his return to the Majors.
Despite missing the last two weeks, Springer is second in the Majors among rookies with 20 home runs since his April callup.
Chris Abshire is a contributor to MLB.com. This story was not subject to the approval of Major League Baseball or its clubs.