Castro keeps it simple in Foltynewicz's debut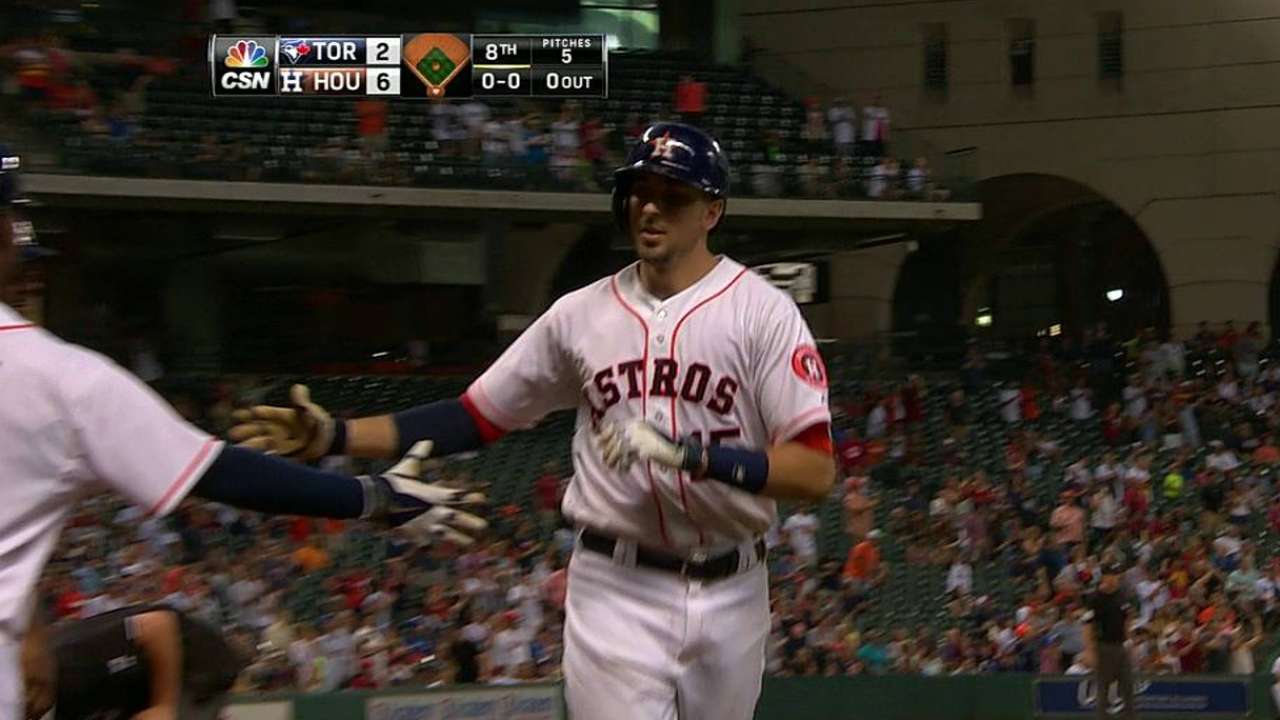 HOUSTON -- By now, Jason Castro is used to catching pitchers making their first appearance in the big leagues.
Given his past experiences, Castro had one simple goal for rookie Mike Foltynewicz during the righty's debut on Saturday night against the Blue Jays: keep it simple.
"I know Folty's kind of a level-headed guy and the way he pitched when he was here in the exhibition series was pretty impressive, but the real thing is a little bit different ... My job is to make it as easy as possible for him," Castro said.
It doesn't get any easier than a fastball, which is what Castro called for on all 12 pitches.
Foltynewicz fanned Jose Bautista and got Melky Cabrera to pop out before issuing a full-count walk in two-thirds of the eighth inning, and the last two pitches narrowly missed the plate.
With a success rate like that, Castro saw no need to call any off-speed pitches.
"I saw him in his warmups and his breaking stuff looked pretty good, but I didn't think we needed to use it unless we had to," said Castro, who hit a two-run homer in the Astros' 8-2 win. "The way the ball was jumping out of his hand, I didn't think we needed to change anything."
Castro said if the rookie would have had trouble locating the plate or if, say, Bautista was taking big cuts and barely missing, then they would have turned to secondary stuff.
That wasn't necessary given Foltynewicz's relative effectiveness with fastball-only offerings.
However, it does raise some interesting discussion about his role in the coming years. With a fastball so overpowering, should Foltynewicz remain a bullpen arm instead of a starter?
"He can be [a closer or setup man]," Castro said. "A guy with an arm like that and the way his breaking stuff moves, he's really suited for either one.
"He could move through a lineup with just his fastball and then the second, third time through, get guys out with offspeed and the high-90s fastball in his pocket. That's pretty overpowering."
Chris Abshire is a contributor to MLB.com. This story was not subject to the approval of Major League Baseball or its clubs.