Santana recalled after Guzman lands on DL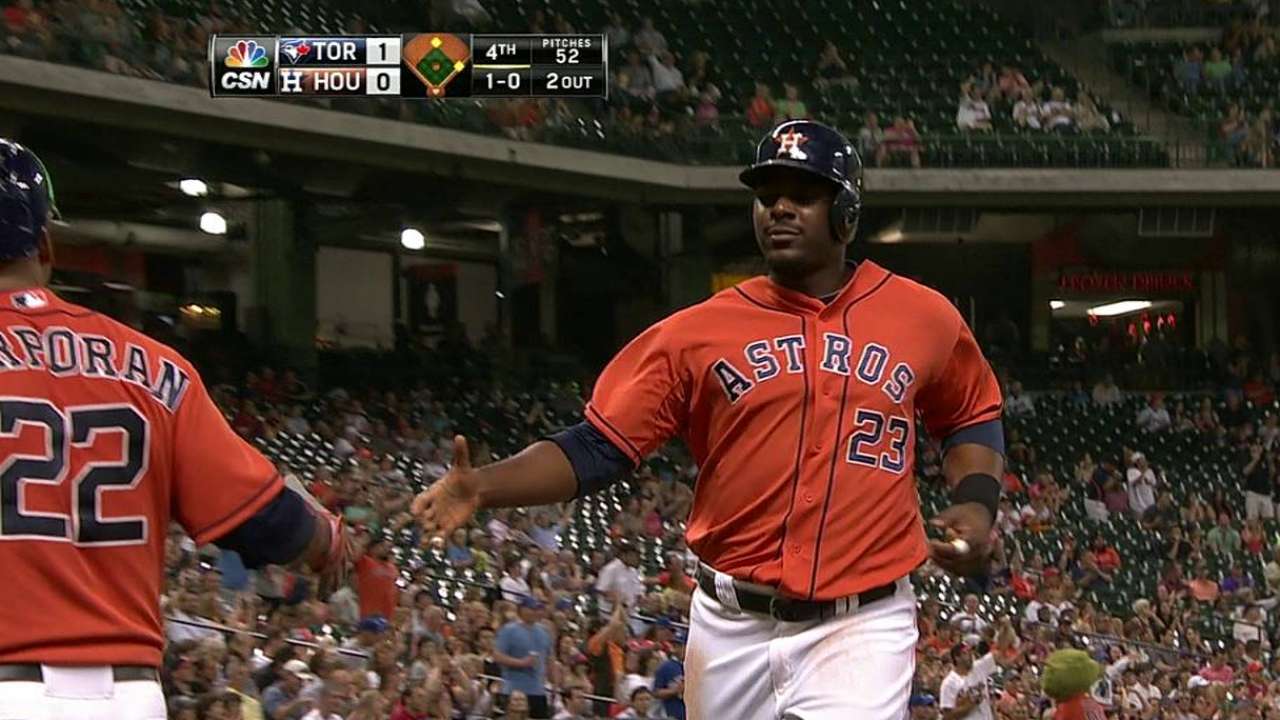 HOUSTON -- Domingo Santana isn't making his Major League debut this time, but there's still some career firsts to achieve.
The outfielder will likely get a chance to nab his first career hit after being recalled on Sunday from Triple-A Oklahoma City in place of Jesus Guzman, who was placed on the 15-day disabled list with back spasms.
Santana spent four games with Houston in July, but he struck out 11 times in 13 at-bats, and failed to reach base before the Astros sent him back down.
"It was tough because you reach your goal and you never [believe you will] fail like that," Santana said. "It's good to get a second chance and try to do it again."
Santana hit nearly .300 in his most recent 10 games at Triple-A and actually launched a home run on Saturday prior to being pulled from the game in the seventh inning once his callup was imminent.
Santana arrived in Houston around 10 a.m. CT on Sunday, but he was not in the starting lineup.
"He's been swinging the bat well," manager Bo Porter said before the series finale against the Blue Jays. "Glad that he's back. He's got an opportunity to go to Philadelphia [this week] and play against the team that traded him here. We're excited for him."
Guzman exited Friday's game with back spasms that had caused him problems earlier this season, particularly in a series against the White Sox last month.
Given the Astros' upcoming slate and a banged-up outfield, the club felt it didn't have the roster flexibility to chance Guzman missing several games.
"The determination was more centered around that the last time he had it in Chicago, the number of days he had to miss had us playing short," Porter said.
"We're going into a National League ballpark, where you're thinking about double-switches and pinch-hitters, so that's why we made the move. We just don't have that kind of [5-6 day window] going into a NL park."
Porter said all tests on Guzman, including an X-rays, have come back negative.
Chris Abshire is a contributor to MLB.com. This story was not subject to the approval of Major League Baseball or its clubs.