Carter out with illness; Presley progressing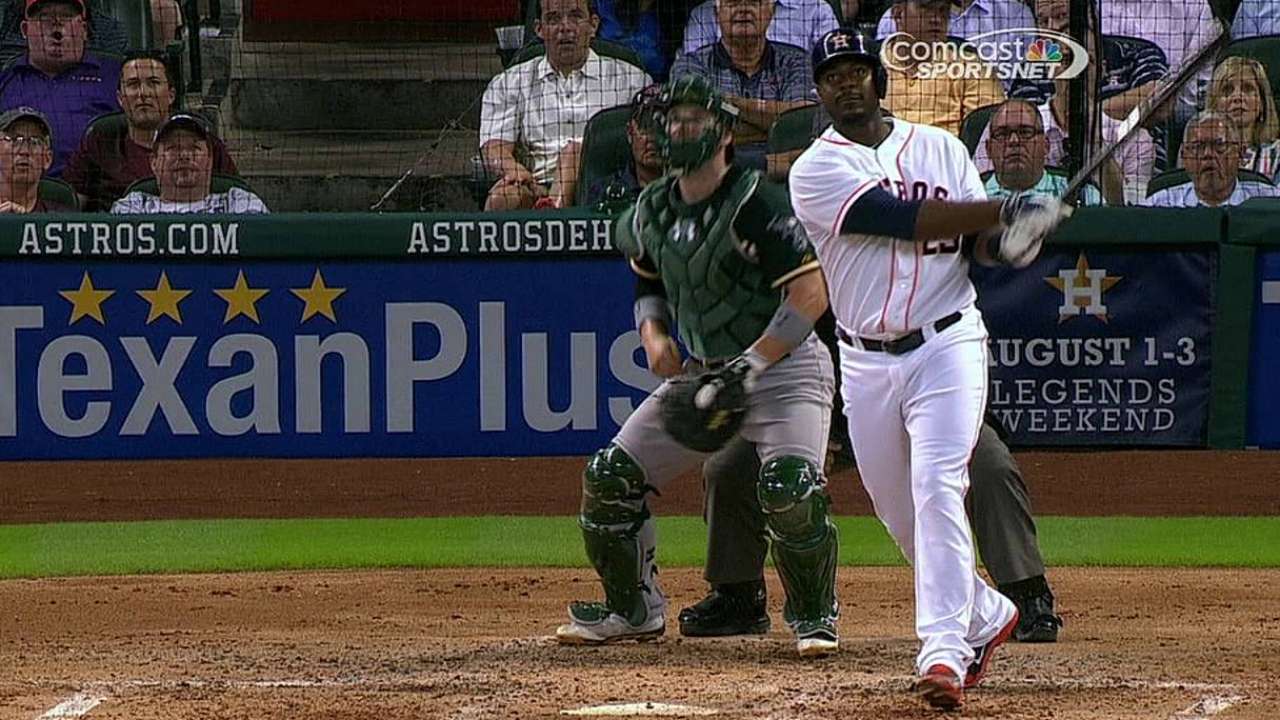 HOUSTON -- Astros designated hitter Chris Carter was a late scratch from Wednesday's lineup against the A's after he fell ill in the hours leading up to gametime.
Carter, according to manager Bo Porter, "vomited a couple times" and was given medicine by the team's medical staff.
"You hope it's not something that's contagious and something that starts to go around the clubhouse," Porter said, adding that he did not send Carter home. "Give him medicine, and hopefully he'll feel better as the day goes along. The decision is, do you try to get him to fight through it and get him in the game, and then have it end up getting worse and him having to leave the game? Now, you get the medicine in him and three, four hours from now maybe he'll feel better."
Carter has been one of the Astros' most consistent hitters this month, batting .295 with eight homers and 19 RBIs. His July performance includes an American League-leading .679 slugging percentage, and he is third in OPS (1.043).
In Carter's absence, Robbie Grossman was inserted into the lineup in right, with Marc Krauss playing left. Grossman promptly clubbed a two-run home run to cap a six-run first inning.
In other ailment news, outfielder Alex Presley hit off the tee Wednesday morning and is encouraged by the progress he is making. He said he's working at around 60 to 70 percent effort while swinging and continues to work up to full speed.
Presley is one of several key players who is on the disabled list. The outfielder has been out since July 8 with a right oblique strain.
"I'm happy to be moving forward," he said. "You don't want to go in there and try to go full speed and then not come back if you try to do it too early."
Alyson Footer is a national correspondent for MLB.com. Follow her on Twitter @alysonfooter. This story was not subject to the approval of Major League Baseball or its clubs.