Astros starters bracing for possible trades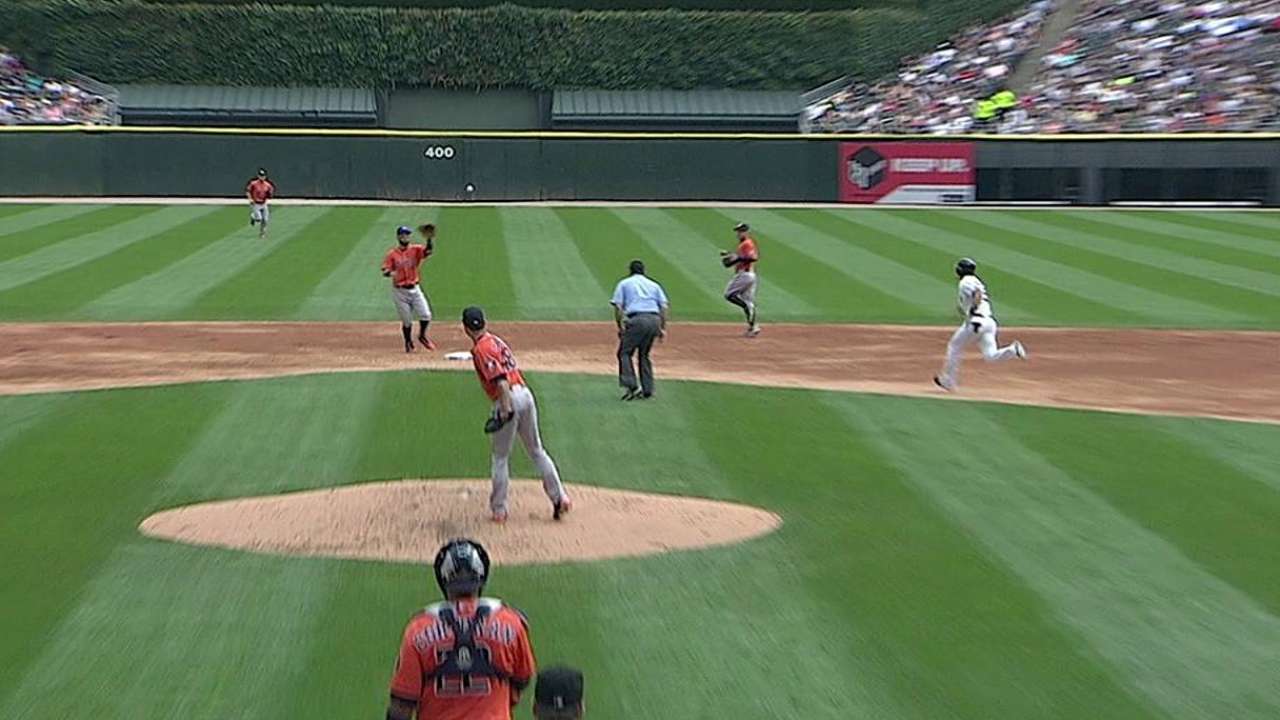 HOUSTON -- Since the Astros made it known on Monday they were willing to trade one of their starting pitchers, the team has seen an increase in the number of phone calls from teams interested in starters Scott Feldman, Collin McHugh, Dallas Keuchel, Jarred Cosart and Brett Oberholtzer. The club is also dangling Brad Peacock, who's pitching in Triple-A.
The goal is to add some punch to an offense that has struggled recently, especially with George Springer and Deter Fowler on the disabled list. The non-waiver Trade Deadline is Thursday, and it's possible the Astros could still make a deal.
The fact the Astros are shopping starting pitchers isn't lost on the starters themselves.
"I've heard some stuff," Keuchel said. "It doesn't really affect me because my job is to go out there and pitch, and whether or not I'm with the Astros or somebody else, we'll see. That means another team likes you. I don't know who it is, if it's me or Cosart or McHugh or someone like Feldman. My job is to out there and pitch. That's all I'm going to focus on doing."
Keuchel, 26, is under club control through 2018. McHugh, 27, and Cosart, 24, are controlled through 2019. Feldman signed a three-year, $30-million contract, so he might be more difficult to move.
"I know the business of it," said Cosart, who was acquired from the Phillies in the Hunter Pence deal in 2011. "If it's in the cards, it's in the cards. I know they're looking for bats to help. Being traded is not a bad thing. I've been traded before. A lot of these guys here have been traded before. I'm from here and like playing here, but the bottom line it's a business and you really have no control.
"If it happens, I'd thank the Astros for everything they've done for me. I'd have nothing against them if it did happen."
McHugh was traded from the Mets to the Rockies last June and was claimed off waivers by the Astros in December, so changing uniforms is nothing new.
"I know it's part of the game and those things happen," McHugh said. "There's not a whole lot of control you can have over it. None us have no-trade clauses. I think, in the long run, all of us want to be here. We've had a good thing going here and good guys in the clubhouse, so whatever happens is going to happen. You don't trouble yourself with it."
Brian McTaggart is a reporter for MLB.com and writes an MLBlog, Tag's Lines. Follow @brianmctaggart on Twitter. This story was not subject to the approval of Major League Baseball or its clubs.