Marwin returns, will be careful with hamstring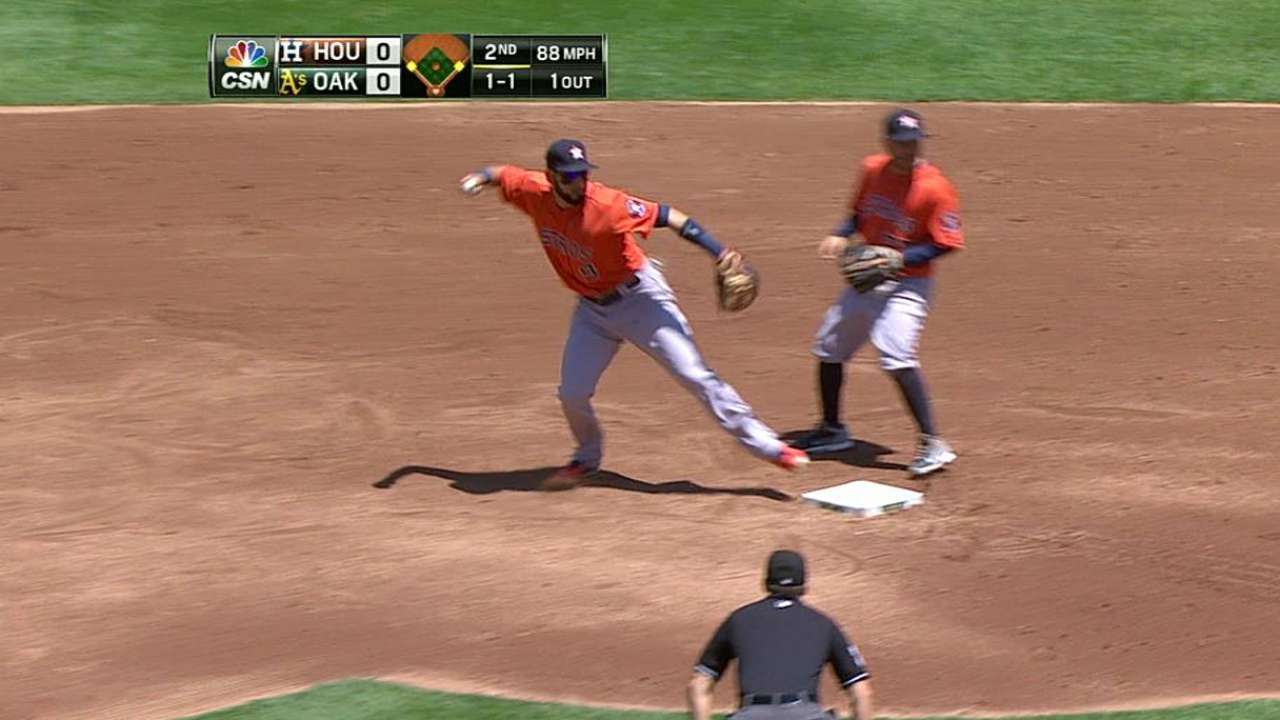 HOUSTON -- One day after expressing his concern for playing through a sore hamstring, shortstop Marwin Gonzalez was back in the Astros' lineup Saturday.
Manager Bo Porter rested Gonzalez on Friday against the Marlins to allow him to recover. Gonzalez said he doesn't feel any pain when he walks, but he was admittedly nervous about making the hamstring any worse.
"That's the whole thing -- if I get worse, it's pretty much like I'm done for the season," Gonzalez said. "I'm going to be careful."
The shortstop said if he hits a ground ball or fly ball, then he'll be sure to tend to his leg more carefully. If he hits a ball into the gap or he's on base and someone else gets a base hit, then it's a different story.
"If I have that situation, I will give my 100 percent," Gonzalez said. "Hopefully won't have anything bad happen."
Mike Vernon is an associate reporter for MLB.com. This story was not subject to the approval of Major League Baseball or its clubs.