Astros hope Appel's latest start sign of things to come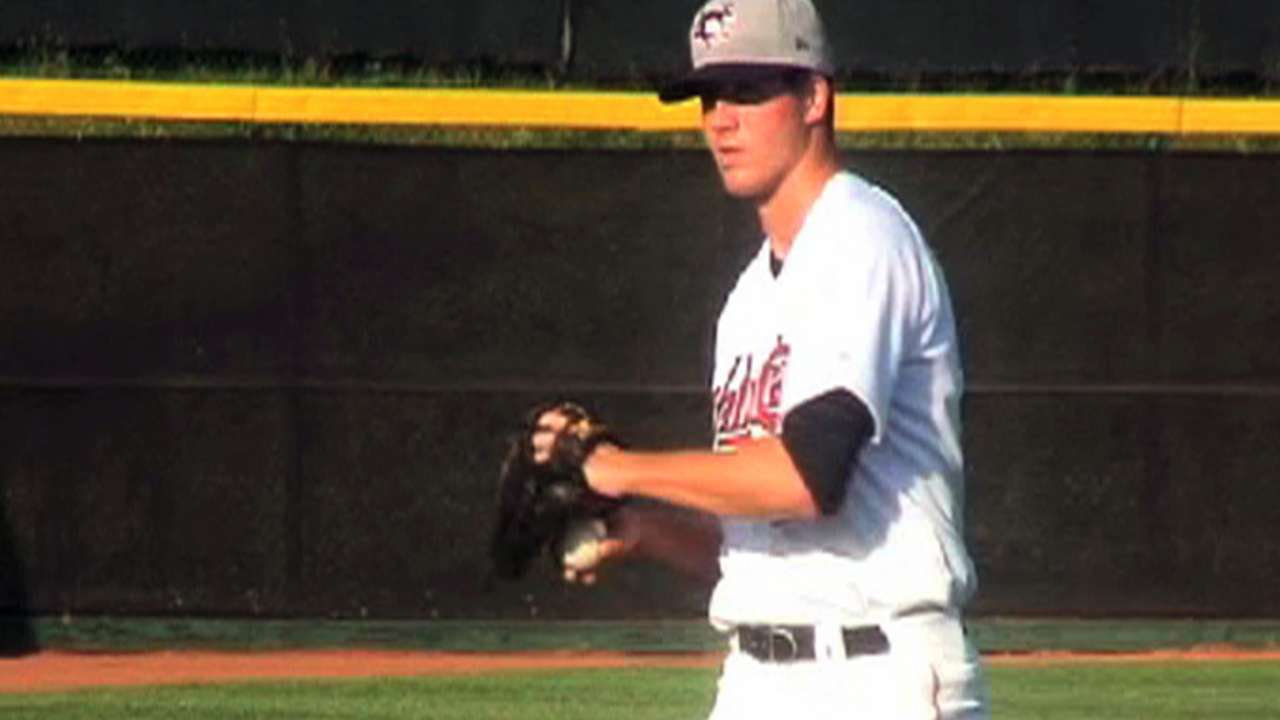 HOUSTON -- Mark Appel notched his second win for Class A Lancaster on Thursday night, much to the delight of Astros general manager Jeff Luhnow.
Appel's start was his first positive sign in some time, as the former No. 1 overall pick has struggled mightily this season, until Thursday, when he allowed two runs on five hits to lower his season ERA to 9.74. The seven-strikeout, no-walk night was what Luhnow has been waiting for.
"Anytime you're in the Minor Leagues, you're going to be getting advice from a lot of different people," Luhnow said. "We've tried to minimize the number of people that are giving Mark advice.
"Everybody has their own point of view on it. Really, the stuff hasn't changed that much. He's got good stuff. Lancaster is a tough place to pitch. There are nights when you can go out there and have your best stuff and still get hit around. The two factors that I look at more than anything are the strikeouts and walks, and if you look at that, he's consistently been about where he normally is."
Mike Vernon is an associate reporter for MLB.com. This story was not subject to the approval of Major League Baseball or its clubs.