An elder statesman in Houston, Petit called up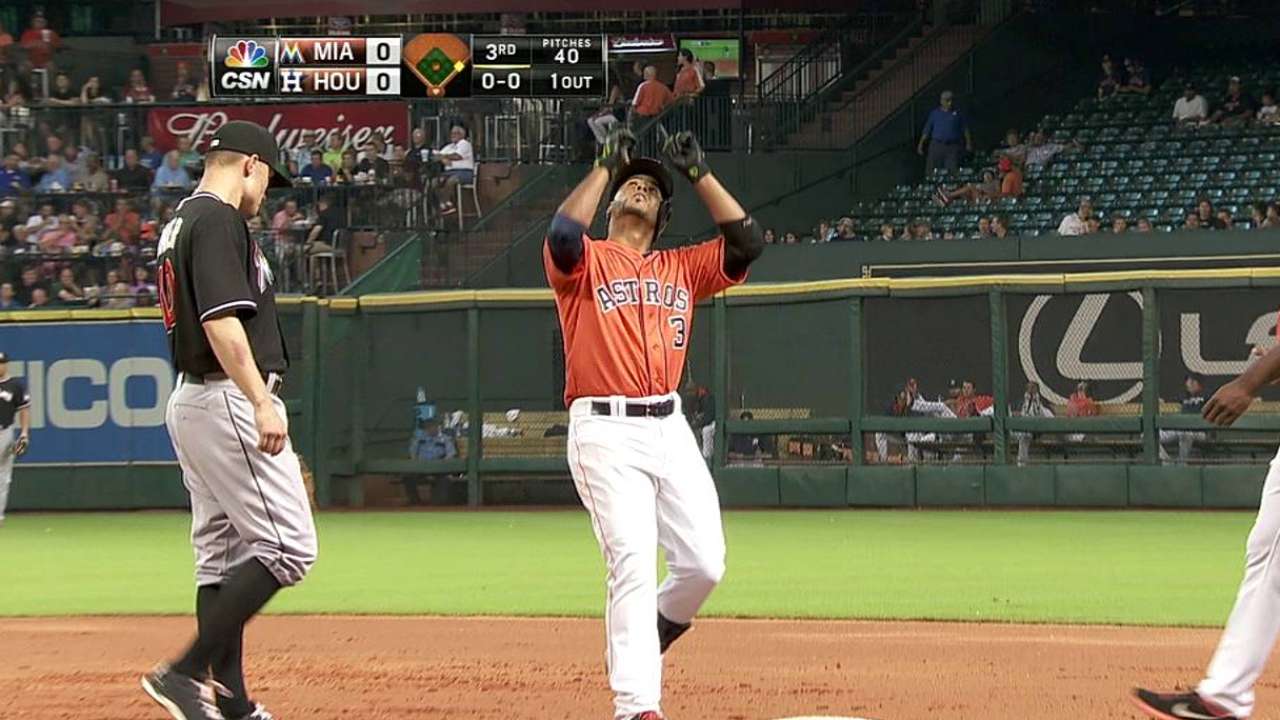 HOUSTON -- It's not that Gregorio Petit is old. It's just that he's been in an Astros organization that's played the youngest lineup in the Majors this season.
The Astros called up the 29-year-old on Friday to play in place of Marwin Gonzalez at shortstop. Gonzalez has a sore right hamstring keeping him out of the Astros' lineup, so Petit, who hasn't played a Major League game since 2009, got the callup from Triple-A Oklahoma City.
Petit had surgery on his right ACL in 2011, making him appreciate of his third career callup in a different way than his first two. After hitting .297 with 10 homers and 43 RBIs for Oklahoma City this season, Petit got his chance.
"When you're young, you're waiting for that shot, and you know at one point you might get it," Petit said. "Then age goes by, time goes by, I'm not 21 anymore, not 22 anymore, and I got knee surgery. I missed a year, and after that, I just decided to enjoy the game even more and take advantage of every opportunity."
The Astros optioned reliever Anthony Bass to Oklahoma City and moved reliever Matt Albers to the 60-day disabled list to make room on the 40-man roster for Petit. Albers has not thrown for the Astros since April 21 due to right shoulder tendinitis.
Gonzalez left Wednesday's game in the seventh inning with a sore hamstring and he started and played most of Thursday's game, but the Astros kept him out of the lineup Friday in a precautionary move to ensure he doesn't hurt the hamstring any worse.
"With Marwin, it's not something that has hindered him from being able to play day to day," manager Bo Porter said. "It's just that you're afraid that if you continue, he may end up blowing it, and now you're looking at least 15 days, if not more. Bringing in an extra guy to kind of give us a leeway and give him a couple days here and there. We feel like he's not in any jeopardy of missing 15 days."
Mike Vernon is an associate reporter for MLB.com. This story was not subject to the approval of Major League Baseball or its clubs.