Feeling's mutual: Astros holding on to Qualls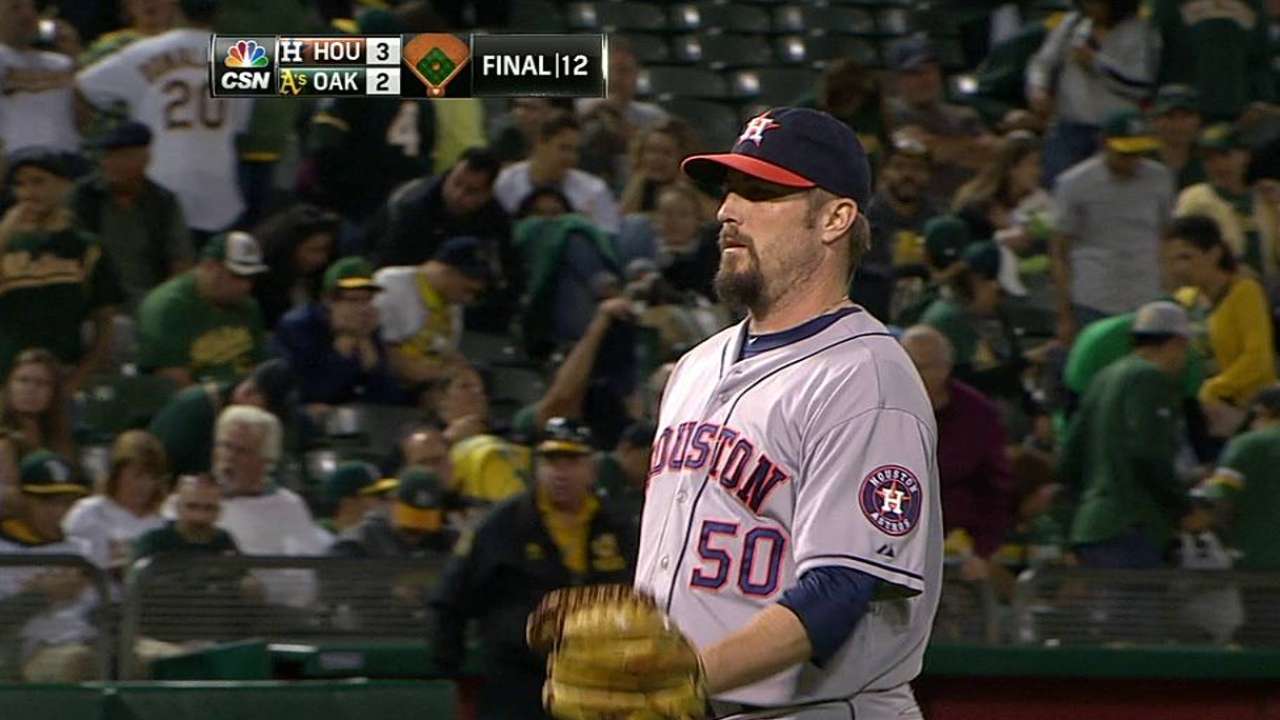 OAKLAND -- With a week remaining prior to the non-waiver Trade Deadline, the Astros are expected to be relatively inactive, which would be a change from the previous four years in which they made a handful of deals to ship off veterans for young players.
The Astros could be looking for some outfield help, considering they have three outfielders on the shelf, but one player who won't be moved is closer Chad Qualls, who has a 1.78 ERA and 11 saves this year. He hasn't allowed an earned run in 31 of his last 33 outings (0.59 ERA in that span).
He's certainly drawing interest, but the Astros simply can't afford to lose him. The bullpen struggled mightily last year after closer Jose Veras was shipped off to the Tigers.
"I hesitate to use the word 'untouchable,' but he likes it here, he's comfortable here and he's pitching well," general manager Jeff Luhnow said. "To have a guy who's capable of pitching late in the game, in close games, we're going to have opportunity going forward. This is a team that's improving, and as the team improves, you have more save opportunities, more opportunities to pitch at the end of close games. We need more Chad Qualls. We don't need less."
The Astros signed Qualls in December to a two-year, $6 million deal with a $3 million option for 2016. Qualls, who was drafted and developed by the Astros, wants to finish his career in Houston and be part of the team's turnaround.
"That's why I signed here in the first place is to help get this team back to its winning ways and start bringing some victories to the city of Houston, kind of like the old days," said Qualls, who was a reliever on the 2005 World Series team. "Obviously, I want to be part of that and stay here. I would love to be able to stay here for 2 1/2 years and even beyond that and retire as an Astro. That's been my plan all along is that I prefer to stay here."
Brian McTaggart is a reporter for MLB.com and writes an MLBlog, Tag's Lines. Follow @brianmctaggart on Twitter. This story was not subject to the approval of Major League Baseball or its clubs.