Gonzalez, Hernandez to balance time at shortstop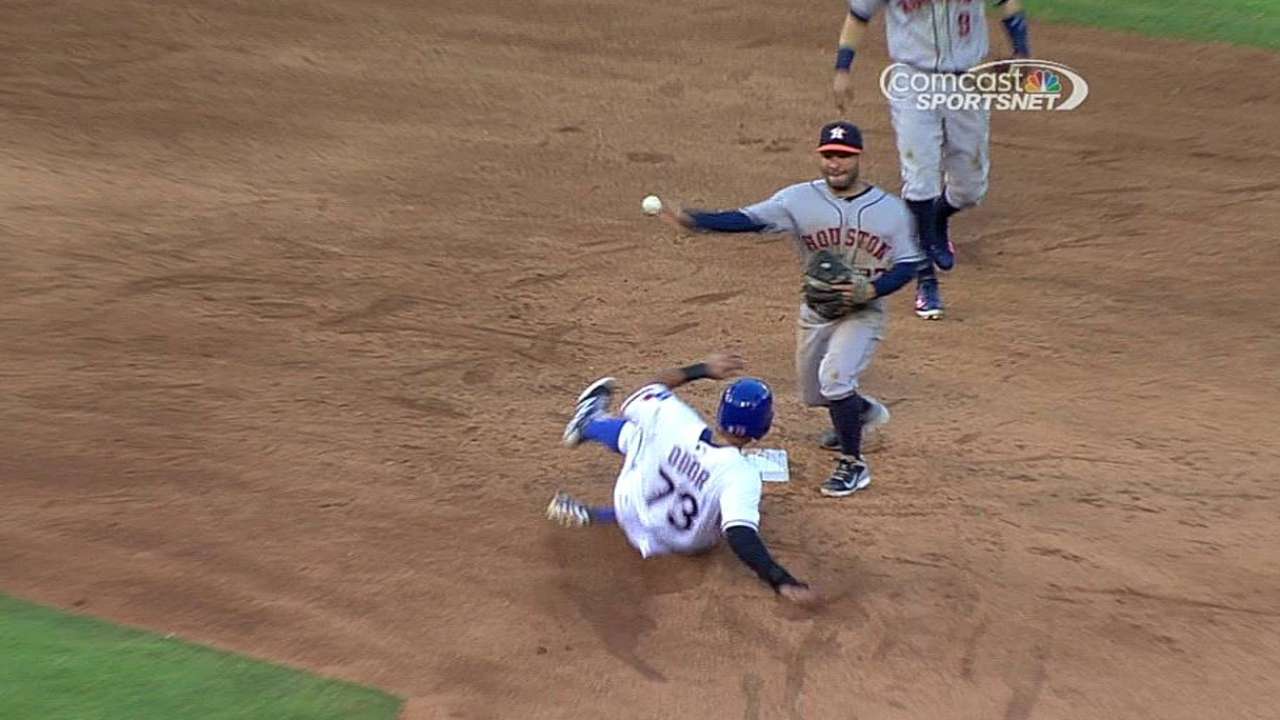 CHICAGO -- Astros manager Bo Porter likes what he's seeing from Marwin Gonzalez, the utility man who has primarily played shortstop.
Gonzalez has started in 39 of the 62 games he's played this season, 28 at shortstop.
Porter said the switch-hitting Gonzalez, now in his third year, is in "a more everyday role" but that he will utilize righty Enrique Hernandez against southpaw starters.
"When I get an opportunity to play [Hernandez] at short, it will probably be against left-handed pitching, and give Marwin the day during that time and get another one of my right-handed bats in the lineup," Porter said. "But Marwin will play the bulk of the innings and bulk of the games at shortstop."
Hernandez has played all over for the Astros since being called up on July 1, with stints at second base, shortstop, left field and center field. Porter said Hernandez could even play third base if needed, though Matt Dominguez has played there in 92 of the Astros' 97 games this season.
"[Hernandez] has moved all around the diamond," Porter said. "Even the day I put him out in center field, I asked him, 'Can you play center field?' and he said, 'Skipper, I'm a baseball player.' From a manager's standpoint, that's the answer you love to hear. I'm comfortable putting him anywhere on the diamond. He's confident with his glove. He's got plus arm strength and he's a heads-up, smart player."
Hernandez played shortstop in Friday's series opener against left-hander Jose Quintana, but returned to left field Saturday against righty Hector Noesi.
Daniel Kramer is an associate reporter for MLB.com. This story was not subject to the approval of Major League Baseball or its clubs.