Oberholtzer to start Tuesday in Oakland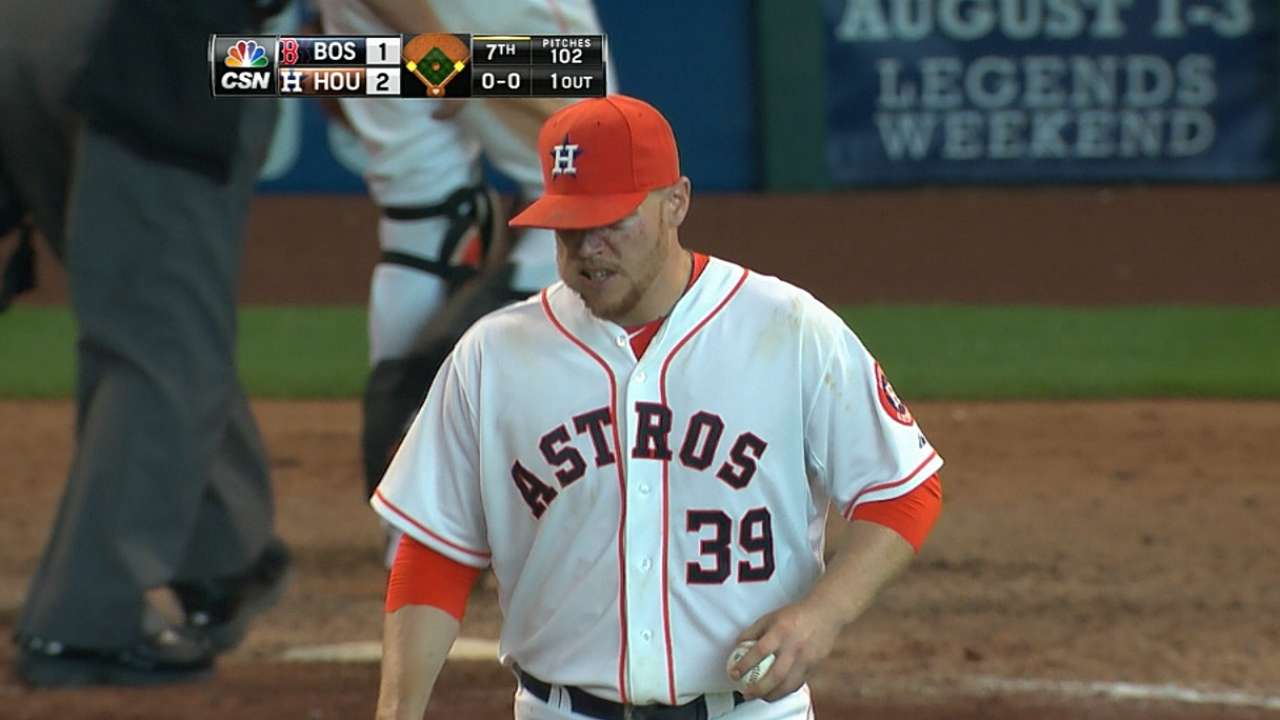 CHICAGO -- Manager Bo Porter has shuffled his pitching rotation for the Astros' upcoming series in Oakland.
Brett Oberholtzer will start Tuesday's series opener, and will be followed by Brad Peacock and Scott Feldman on Wednesday and Thursday, respectively.
Right-hander Collin McHugh was slated to make his return from the 15-day disabled list on Tuesday after sustaining a middle finger nail avulsion on his pitching hand, but will instead make a rehab start that day with Triple-A Oklahoma City.
The decision came after McHugh threw a bullpen session in Chicago on Friday. Porter didn't say if McHugh tweaked the injury during the session, but said he didn't want to rush the righty back.
"He had to come out of the game because of the finger the last time," Porter said. "Obviously, that led into the All-Star break and we had more time to give it time to heal and we knew we were going to have a longer break, so we weren't at risk of our bullpen getting taxed at that time. Whereas, when you look at it being the first game of a series and we don't have an off-day within that stretch, we'd rather him make a rehab start [and] know that there's no ill effect, no setback. Then we'll put him back in the rotation after that."
Porter didn't indicate when McHugh might make his big league return. The Astros have six players on the disabled list or out for the season.
Daniel Kramer is an associate reporter for MLB.com. This story was not subject to the approval of Major League Baseball or its clubs.