Cosart fine with being given extra rest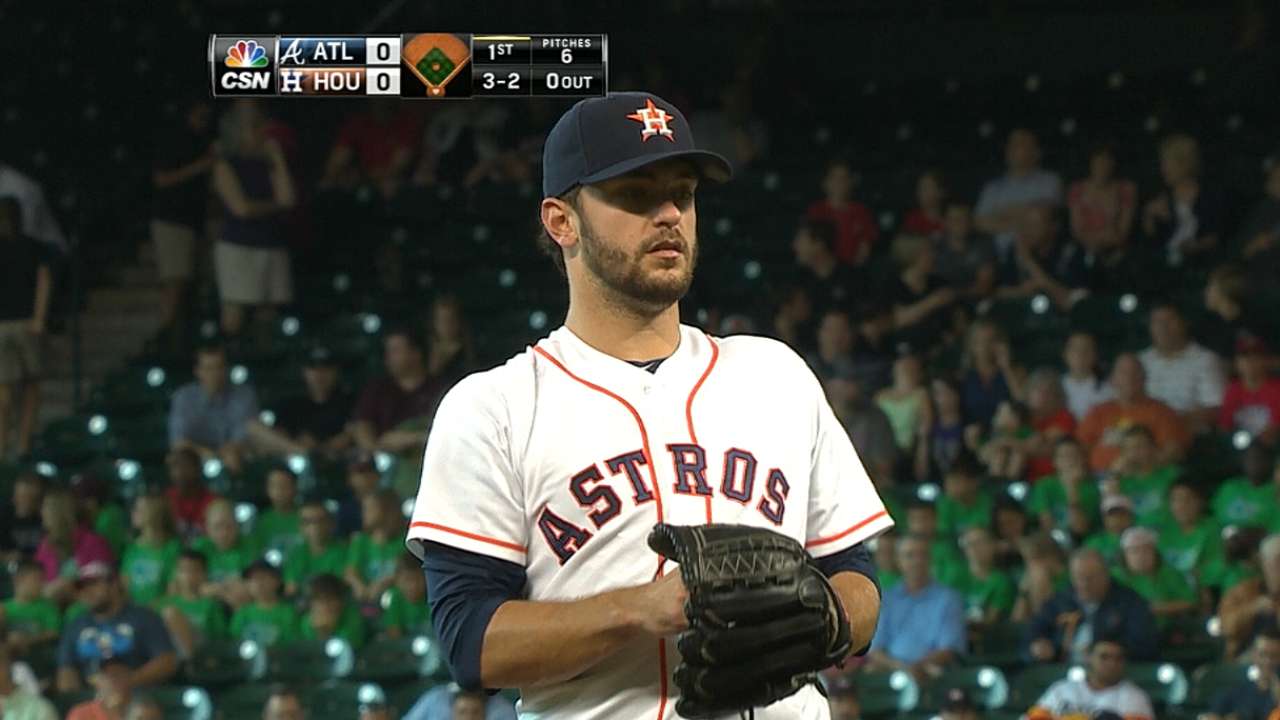 HOUSTON -- Sunday was right-hander Jarred Cosart's scheduled day to pitch, but the Astros chose to start Brad Peacock and give Cosart some extra rest. Cosart has thrown 105 2/3 innings in the first half, which puts him on pace to best his personal high of 153 set last year between Triple-A Oklahoma City and the Astros.
Cosart's arm feels fine, but he said general manager Jeff Luhnow indicated to him his workload would increase by 20 percent each season until he reaches 200 innings. That means he could be shut down around 183 2/3 innings this year.
"When I first came over here, Jeff said they were going to do a 20-percent increase in my innings every year until I got to 200," Cosart said. "By that time, I'll have a couple of years under my belt and hopefully we'll be fighting for a playoff spot, so my innings won't really matter. They didn't tell me an exact number [of innings], but if you go off 20 percent of last year, it would be right around [190]."
Cosart was shut down last Sept. 9 after throwing 60 innings in 10 starts in his debut with the Astros. He had thrown 93 at Triple-A Oklahoma City.
"That's tough to have to sit and watch for about a month," Cosart said. "I'll take missing one now. I'm not hurt or anything like that, so I support the decision. I know I have a 190-innings limit, so if I average five or six a start, I'm going to be cutting it close at the end of the year anyway."
Brian McTaggart is a reporter for MLB.com and writes an MLBlog, Tag's Lines. Follow @brianmctaggart on Twitter. This story was not subject to the approval of Major League Baseball or its clubs.