Springer day to day with knee discomfort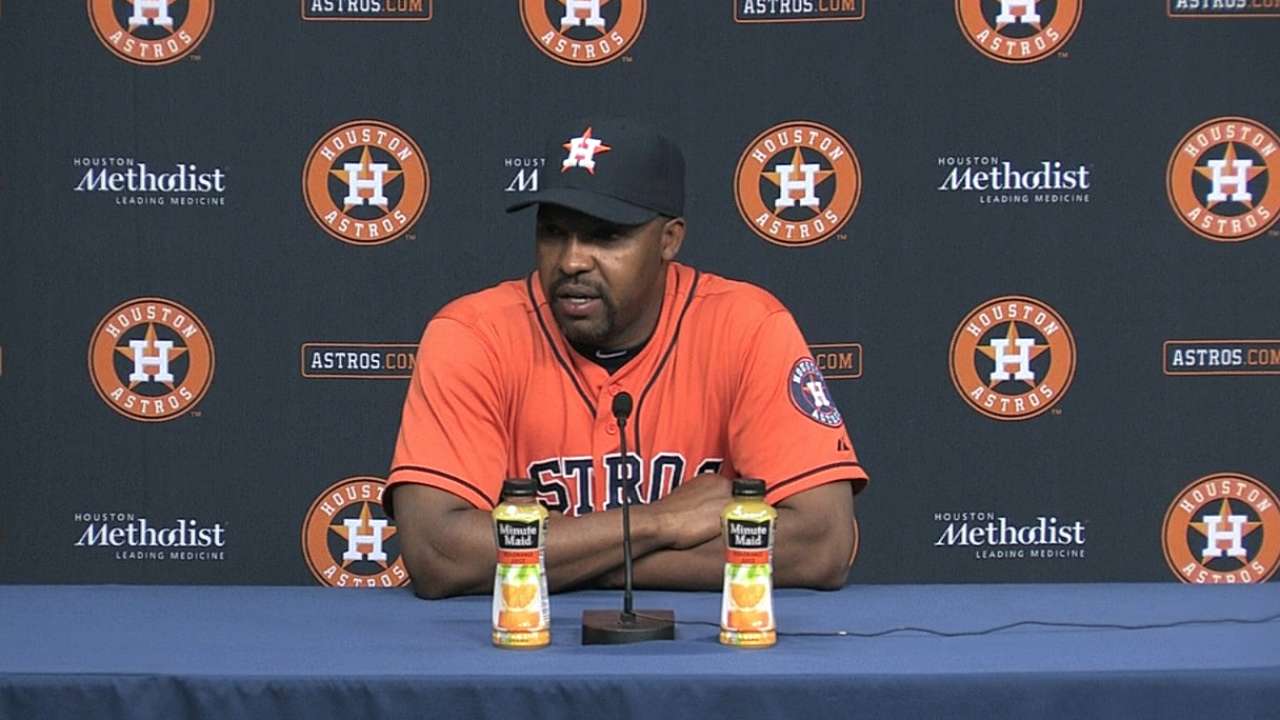 HOUSTON -- Rookie outfielder George Springer was a late scratch from the lineup for Friday's game against the Red Sox because of right knee discomfort stemming from his collision with the outfield wall earlier this week at Globe Life Park in Arlington.
"He came out and did all the pregame activity," manager Bo Porter said after the Astros' 8-3 loss to Boston. "After going through that, we decided he is still sore from crashing into the wall in Arlington. And it was more a group decision to be cautious and not let this here thing get to a point where it bothers him moving forward."
Robbie Grossman slid over to start in center field, while L.J. Hoes came off the bench to play right field. Hoes made an error in right -- Springer's usual position when Dexter Fowler is healthy -- and seemed a step late on several other well-hit balls.
Springer has 19 home runs this season, but his aggressive style in the outfield and on the basepaths has already cost him a few starts since being called up in April.
The slugger missed a pair of games against Seattle in May due to a hip flexor and sat for two consecutive games against Arizona in June with a similar right knee issue.
Springer may return during this series, but with two games left before the All-Star break, Houston may elect to let him rest until the second half. Porter did not rule out outfielder's return this weekend, though.
"We'll see how he feels [Saturday]," Porter said. "He was able to get treatment the rest of the day. Hopefully, he comes back tomorrow in better shape than he was today, and it's less painful."
For the time being, Springer is day to day.
Chris Abshire is a contributor to MLB.com. This story was not subject to the approval of Major League Baseball or its clubs.