Albers throwing, but yet to face live hitters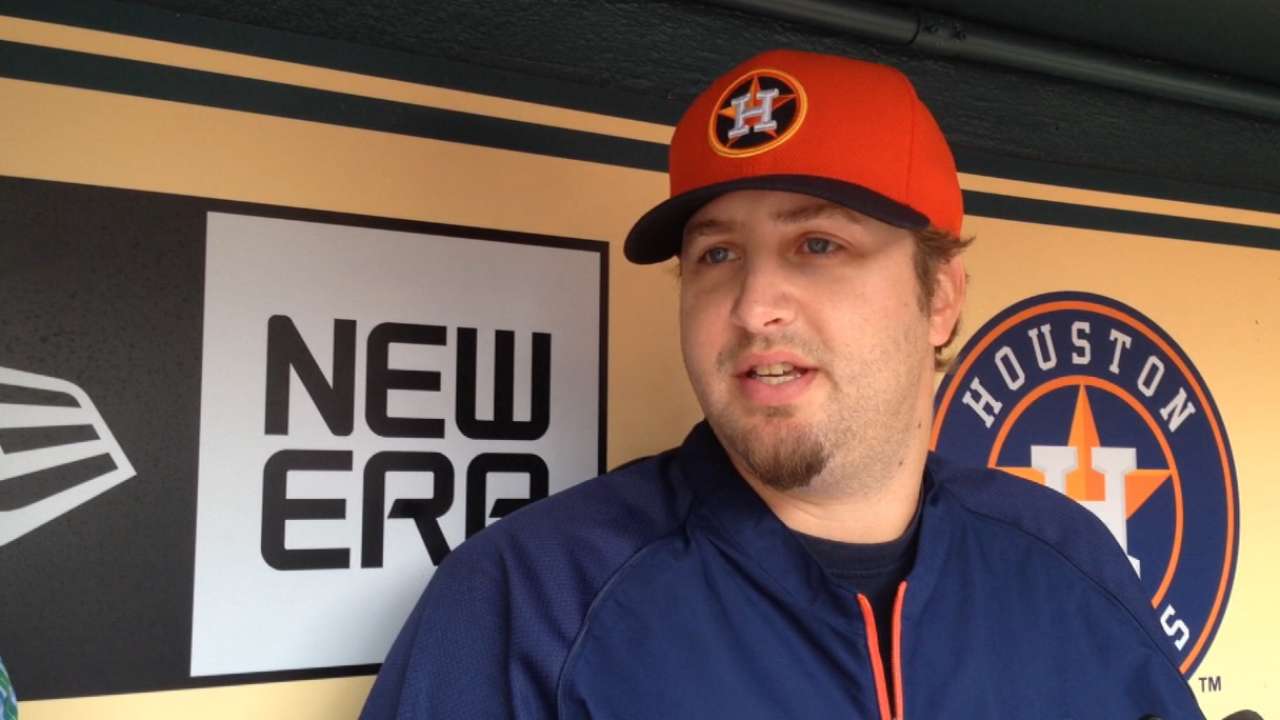 HOUSTON -- It's still a long road back for Matt Albers.
The Astros reliever remains sidelined with right shoulder tendinitis, and there's no date in sight for his return despite being on the disabled list since April 22.
"I'm trying not to set a date yet because I've been burned on that already," Albers said. "[I'm] starting to feel a little better, but just not quite ready yet."
Despite not wanting to set a date, Albers said he is "optimistic" an August return is in the cards for him.
The main problem, Albers said, is the inconsistency. He'll build his strength back up with rehab and even some bullpen sessions, but when he "lets it eat," the soreness returns.
"I'm just trying to get over that last hump," Albers said.
The right-hander has been throwing from 90 feet this week, though he remains off a mound for now. He threw several bullpen sessions during a stint last month at the Astros' team facility in Florida, but none recently. And he has yet to do any work against live batters.
"The guys on the DL, until they get on the mound and start pitching to hitters, that's when we'll start discussing a plan to get them activated," said manager Bo Porter.
Albers said the injury is similar to a 2008 tendinitis issue, when he missed roughly half the season. He's on pace for a similar absence this time for a problem that he initially thought wouldn't even require DL time when it first flared up.
"I didn't think it was as bad this time," Albers said. "It feels so close and then you almost start over sometimes. Just don't want to rush anything with your arm."
Albers, who struck out eight and allowed just one run over 10 innings in April, could help shore up an Astros bullpen that has been a sore spot of late.
Chris Abshire is a contributor to MLB.com. This story was not subject to the approval of Major League Baseball or its clubs.