Oberholtzer to start in McHugh's place Saturday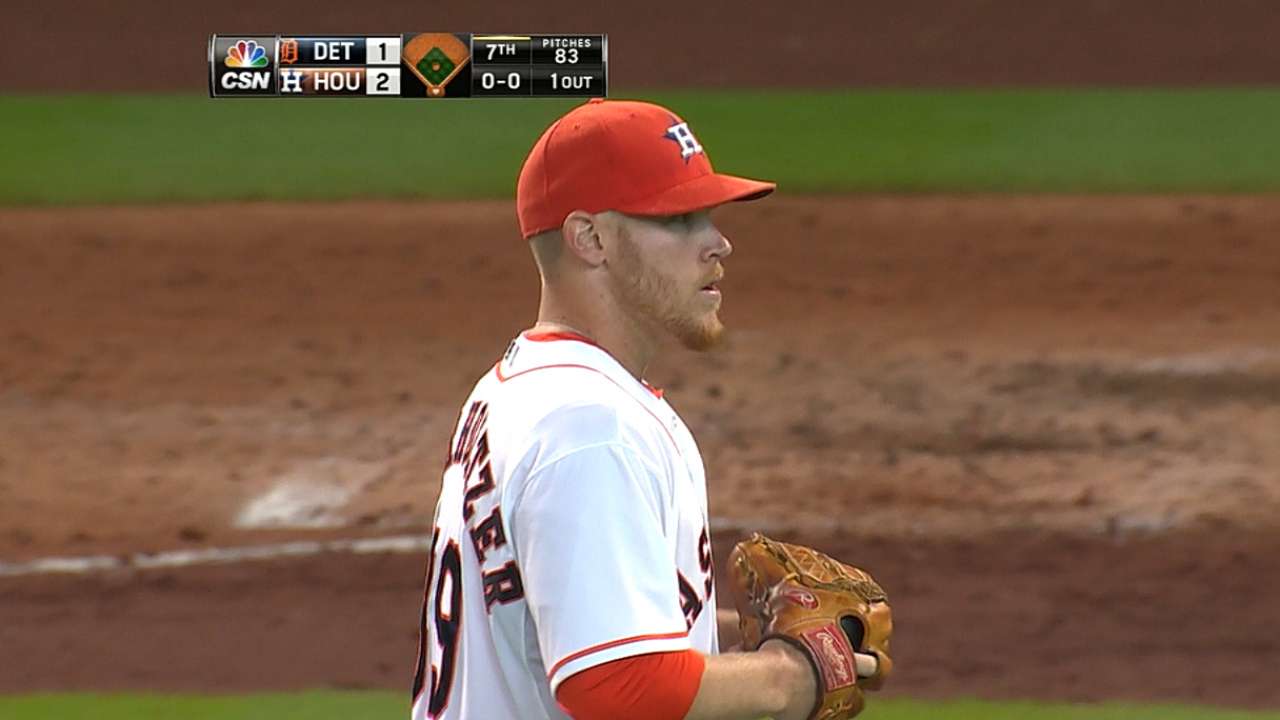 HOUSTON -- Collin McHugh will miss his scheduled Saturday start due to a fingernail issue stemming from his last outing, when he exited Sunday's game against the Angels after four innings. Southpaw Brett Oberholtzer will be called up from Triple-A Oklahoma City to make a spot start in McHugh's place, manager Bo Porter said Friday.
A corresponding roster move will be announced prior to Saturday's game.
"It's one of those things where, looking at the fact we have the All-Star Game next week, this would be [Collin's] last start before then," Porter said. "We'd rather just give his finger all the time we have before he makes his next start, which would be after the break."
McHugh said he did not throw a full bullpen session Thursday as expected, and the fingernail is still causing discomfort despite little outward indication of the issue. He did say the fingernail hadn't torn off, but a blister from under the nail had caused some pain.
The righty said he doesn't expect the issue to linger after the All-Star break, as he concludes a first half that saw him emerge as a welcome surprise with a 3.28 ERA over 14 starts.
Meanwhile, Oberholtzer is back up in spot duty. The lefty pitched into the seventh inning twice in his most recent big league stint, including a one-run effort vs. Detroit on June 28.
"He's done a tremendous job," Porter said of Oberholtzer's fill-in role. "He has the right mindset that comes with being able to understand where we are as a team and the times we've needed to plug him in. I've told him, he's saved us a lot of times when we needed to bring that guy up to keep our bullpen in good condition. He's delivered quality start after quality start."
Oberholtzer spent the final half of the 2013 season in the Astros' rotation, going 4-5 with a 2.76 ERA and four shutouts before struggling out of the gate this season and being sent down to the Minors.
Chris Abshire is a contributor to MLB.com. This story was not subject to the approval of Major League Baseball or its clubs.