Astros sign No. 20 international prospect Rafael
Houston signs young center fielder, three other Dominican free agents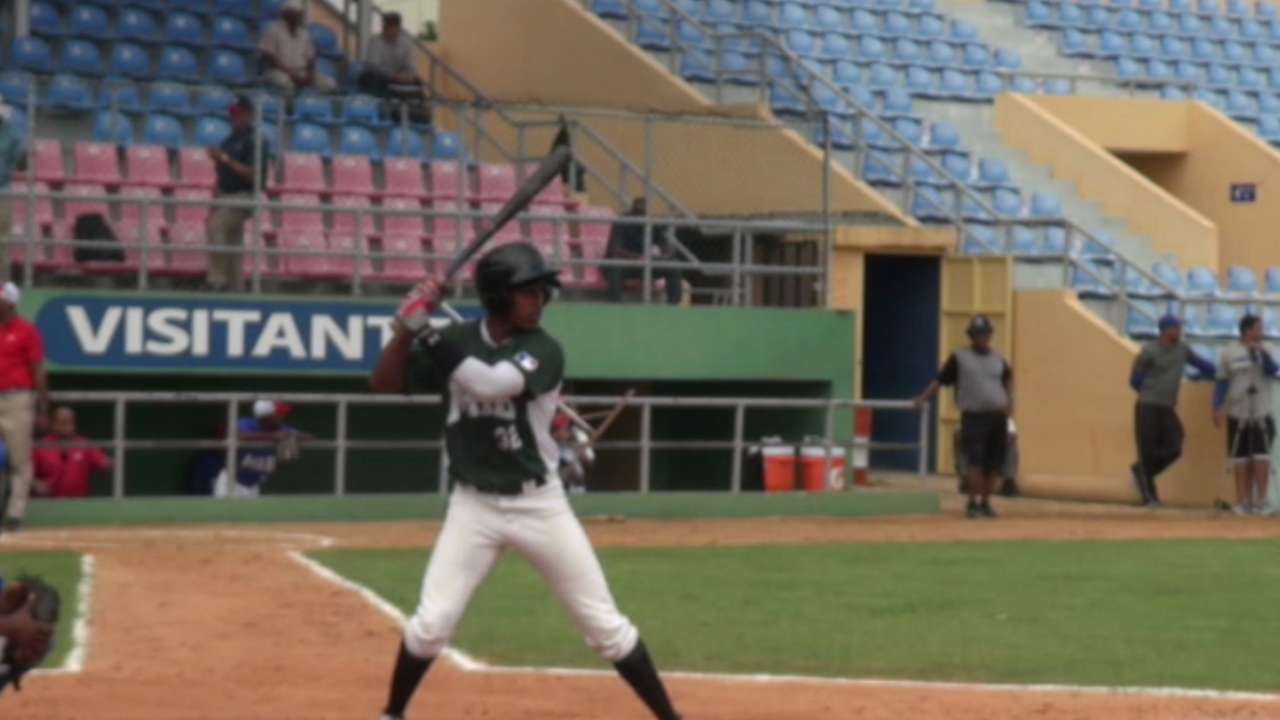 The Astros have signed four international free agents, including center fielder Ronny Rafael, No. 20 on MLB.com's list of Top 30 International Prospects for 2014.
In addition to Rafael -- who was signed for $1.5 million -- Houston also signed outfielders Angel DeLeon and Hector Martinez and right-hander Cristofer Melendez.
"Ronny Rafael is a Dominican center fielder with a rare power/speed combination and a potential impact bat," Astros director of international scouting Oz Ocampo said. "His body type, overall tool package, and a football-type athleticism remind us of a young Brian Jordan."
Rafael, Martinez and DeLeon are from Santo Domingo, Dominican Republic, and Melendez is from Azua, Dominican Republic. All four were scouted and signed by Ocampo and will report to the team's complex in the Dominican Republic.
Rafael, Martinez and Melendez are 16 years old, while DeLeon is 18.
"Our area scout, Rafael Belen, did a tremendous job in identifying Hector as a prospect when he was just 13 years old," Ocampo said of Martinez. "He is a line-drive hitter with bat speed, a clean bat path and occasional over-the-fence power. Hector will start at center field, but, depending on his overall physical development, could move to right field with a solid average arm in the future."
The Astros have now signed nine international free agents.
Joey Nowak is a reporter for MLB.com. Follow him on Twitter at @joeynowak. This story was not subject to the approval of Major League Baseball or its clubs.