Altuve still aiming for All-Star appearance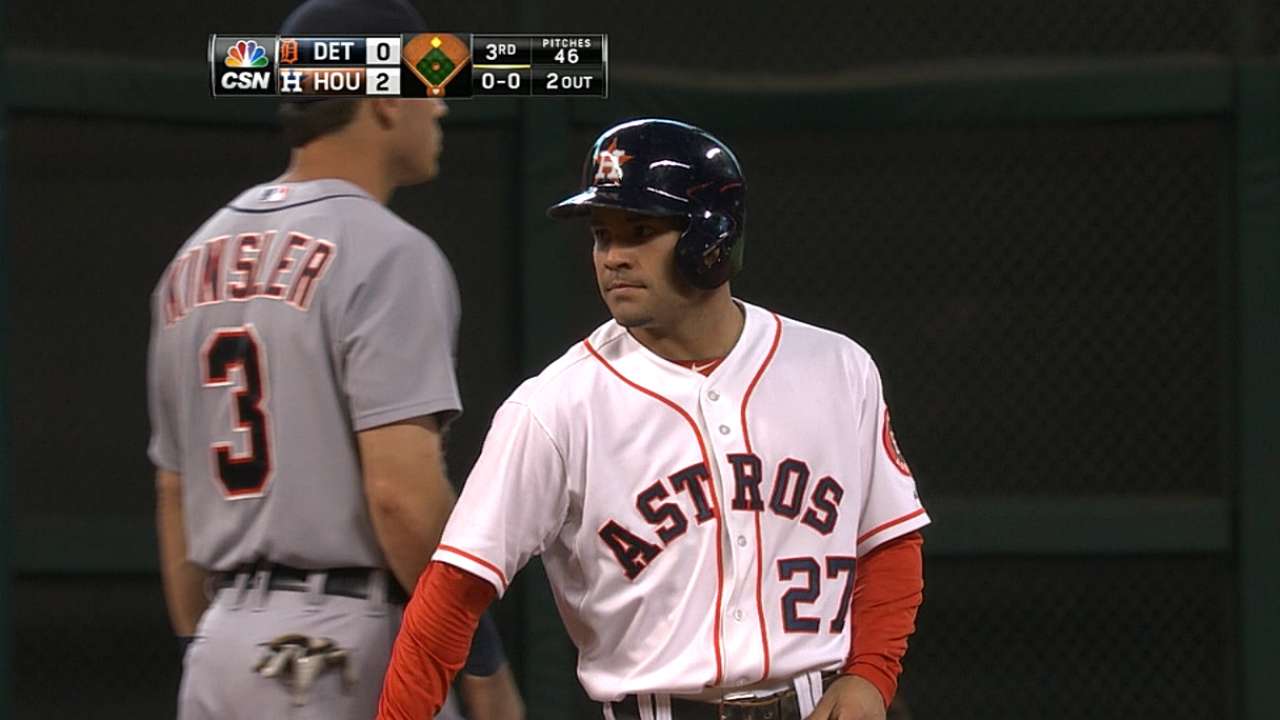 HOUSTON -- Picture this: The 5-foot-6 Jose Altuve playing in a 3-on-3 basketball game against the 6-foot-4 Miguel Cabrera.
Altuve and his brother won again and again and again, as Cabrera credited the shooting from Altuve that led to the downfall of his team.
"I can shoot," Altuve said. "Kind of like Kevin Durant, I don't miss."
Both Cabrera and Altuve are both from Maracay, Venezuela, and are good friends because of it. Altuve went 9-for-14 in the Astros' three recent games against the Tigers with six stolen bases. He leads the Major Leagues with 118 hits and the American League with 37 stolen bases and a batting average of .347 entering Wednesday's game.
Altuve said the two would joke when he got to first base about whether or not he was going to steal the base or get picked off.
"You appreciate to see what he can do," Cabrera said. "You appreciate that as a player, playing against guys like that. Houston has to appreciate the way he plays."
The city may appreciate him, but Altuve is still trailing behind three players in All-Star votes. He's fourth in the American League voting for second basemen, behind Robinson Cano of the Mariners (2,474,924), Ian Kinsler of the Tigers (1,603,185) and Dustin Pedroia of the Red Sox (1,477,800).
Fans can cast their votes for starters at MLB.com -- online or on a mobile device -- using the 2014 All-Star Game MLB.com Ballot Sponsored by Experian until Thursday, July 3, at 10:59 p.m. CT. The 2014 All-Star Game will be played at Target Field on Tuesday, July 15 on FOX.
Mike Vernon is an associate reporter for MLB.com. This story was not subject to the approval of Major League Baseball or its clubs.