Bass activated off DL, Chapman to Triple-A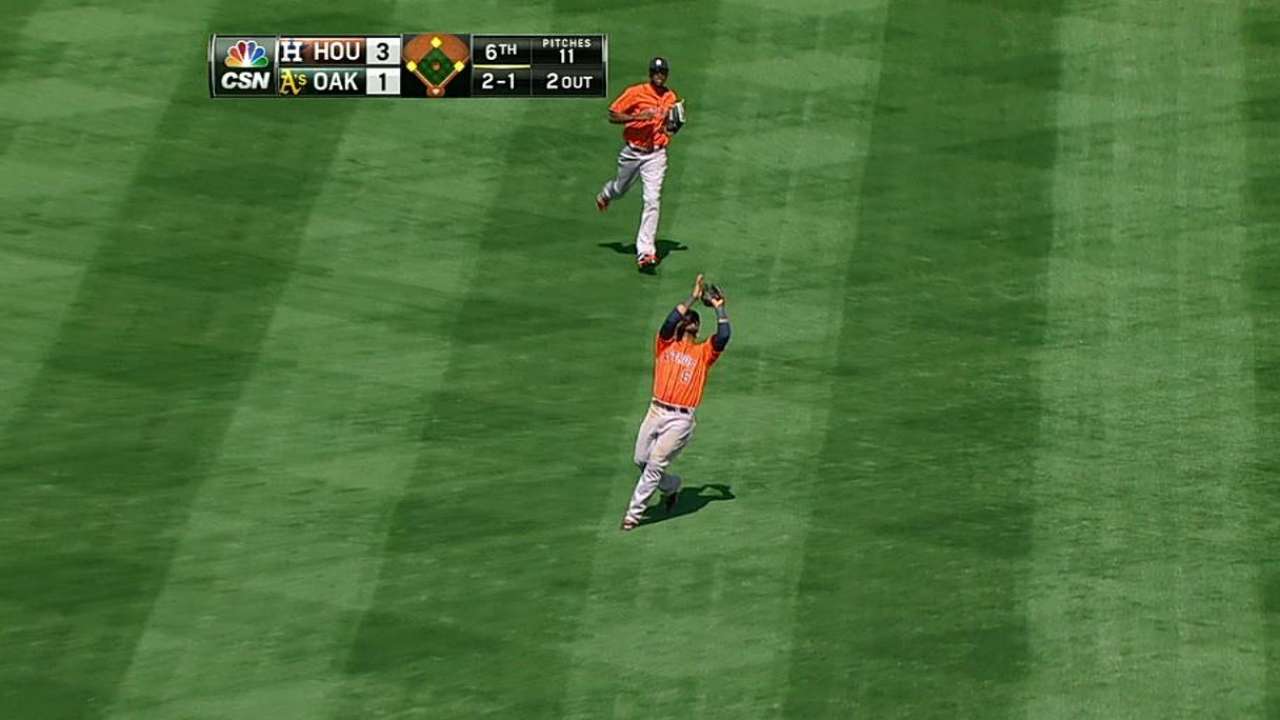 HOUSTON -- Reliever Anthony Bass was activated off the disabled list on Wednesday after being sidelined since May 11 with an intercostal strain.
Bass had returned to the team since throwing his final rehab start at Quad Cities on Sunday, but wasn't activated off the disabled list until Wednesday. The Astros sent Kevin Chapman back to Triple-A Oklahoma City as a corresponding move.
"It feels good to be back," Bass said. "Seems like I've been gone for way too long."
In 15 games for the Astros, Bass is 1-0 with a 4.50 ERA in 18 innings while allowing 17 hits, nine earned runs and five walks.
Chapman was recalled from Oklahoma City on Tuesday and threw two innings while giving up two runs on three hits in a 12-3 loss to the Mariners. He was unavailable to throw Wednesday, leading the Astros to activate Bass, who is ready to go.
"I pitched on Sunday, so I knew I wasn't going to be activated right away, especially coming off of an injury on my right side," Bass said. "I was definitely getting excited watching the games here, just wanted to get back on the mound."
Astros center fielder Dexter Fowler was placed on the 15-day disabled list Tuesday and has been out since June 27 with a similar injury.
"It's just one of those things that takes time," Bass said. "Even though my arm felt good, I knew my right side was still kind of barking at me a little bit."
Mike Vernon is an associate reporter for MLB.com. This story was not subject to the approval of Major League Baseball or its clubs.