Fowler continues to sit with stiff back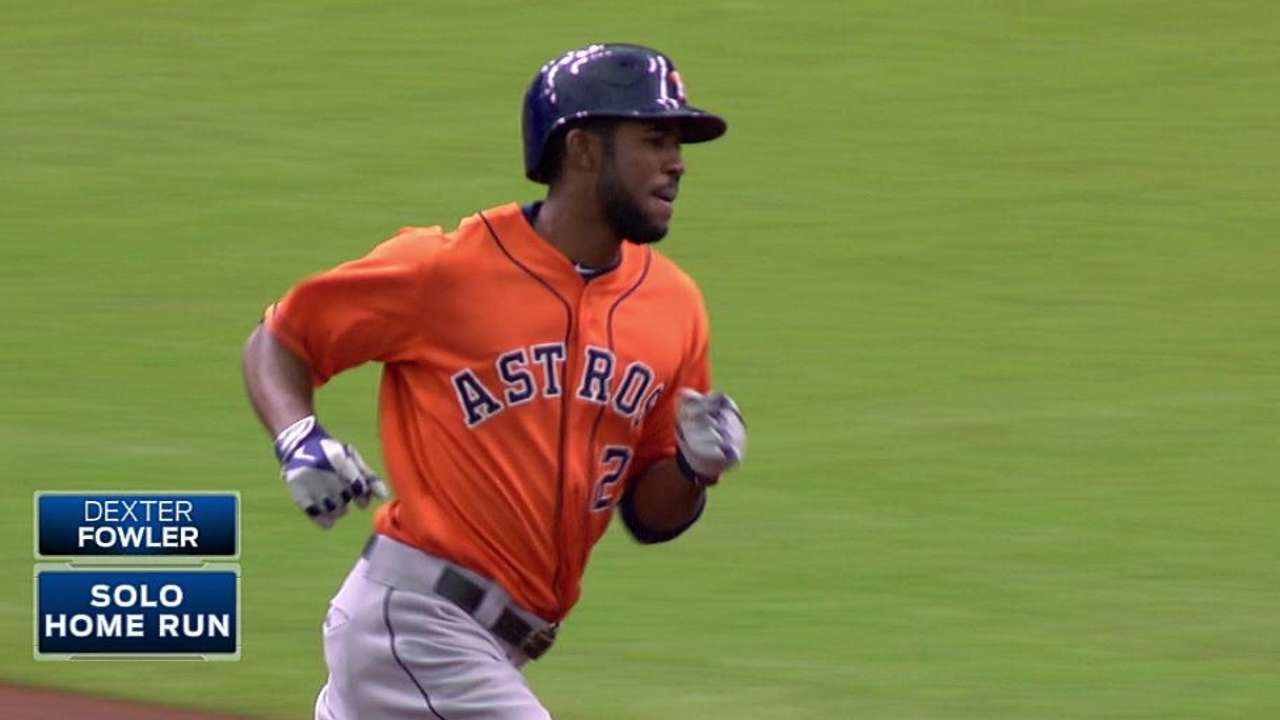 HOUSTON -- Dexter Fowler's absence due to a stiff back has lasted the weekend, as the center fielder missed Sunday's game -- his third straight.
"Just again, a tight back for him," said manager Bo Porter. "We'll follow the trainers' lead, and it's not something we want to turn into 10 or 15 days when it should be OK in a few days."
Fowler is day to day, and Porter emphasized he doesn't expect a disabled list trip for the veteran.
"Any time it's one of your everyday guys, it has to be significant time out before you start thinking about putting them on the disabled list," Porter said. "You would have to know they're going to miss 14-15 games."
Fowler is not known as a particularly durable player, but he had started 75 of Houston's first 80 games this season prior to the back issue. However, this is his second extended absence of the season after a stomach issue kept him out for four games back in April.
The Astros aren't keen to rush him back, considering the strain swinging and playing center field can put on the oblique and lower back.
"Whenever you start talking about that part of the body and the aggression it takes to swing the bat, it's not just swinging the bat and making contact," Porter said. "It's swinging the bat and missing the ball and having that torque on the body that can make it worse. ... He's getting better but it's not at the point we're comfortable running him out there."
Chris Abshire is a contributor to MLB.com. This story was not subject to the approval of Major League Baseball or its clubs.