Keuchel throws, hopes to make next start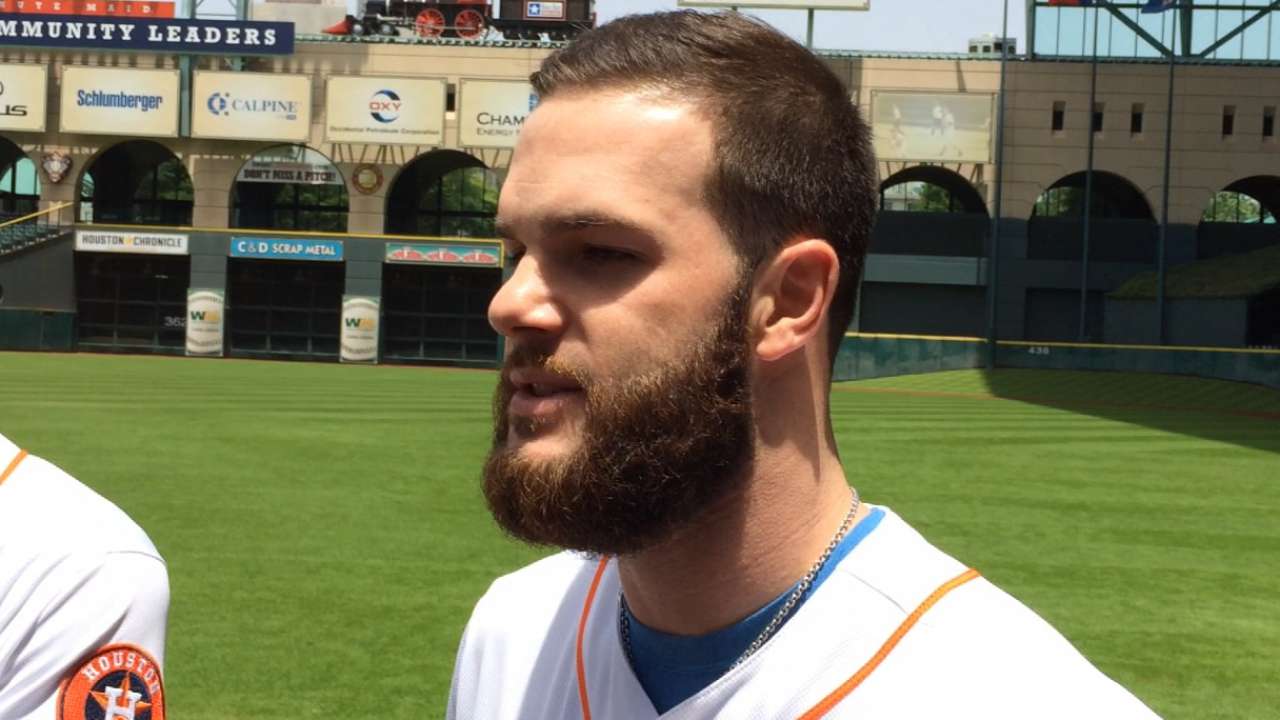 HOUSTON -- There's not many things stopping Dallas Keuchel these days. You can scratch a soft cast off that list, too.
The lefty, who has been wearing a removable cast to immobilize his hand and reduce the pain, took it off and threw before Sunday's game after missing his scheduled Saturday start with inflammation in his throwing hand.
"The swelling has gone done, and the training staff is good with how it's progressed, so if they're comfortable, I'm comfortable," Keuchel said.
Depending on how the hand feels when Keuchel wakes up Monday and beyond, he could only miss the one start. He's especially keen, considering his splendid 2.78 ERA and de facto ace status in the Astros' rotation. For now, Keuchel and Astros manager Bo Porter are describing him as day to day.
Keuchel has no history of hand or arm issues, so a treatment of ice and rest has seemed to do wonders after a "scary" for the hurler.
"It flared up probably Tuesday, just sore, and I was able to play catch and throw a bullpen on Wednesday," he said. "As soon as I woke up Thursday, it was inflamed and I knew there was a bunch of fluid in there. I got an MRI and X-rays, but I had never had anything like this. I was real worried."
Chris Abshire is a contributor to MLB.com. This story was not subject to the approval of Major League Baseball or its clubs.