Hoes makes presence felt with the leather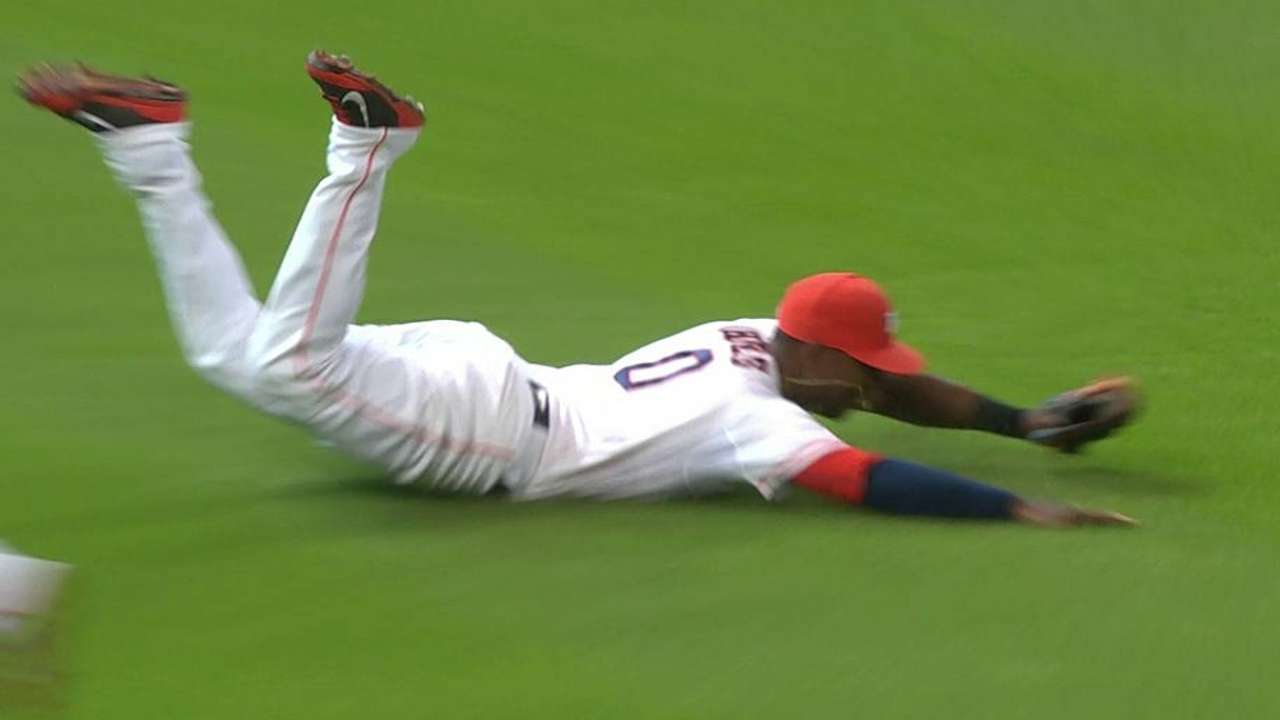 HOUSTON -- The Astros weren't making a lot of contact off Detroit starter Max Scherzer on Saturday. But they didn't need much offense with Houston left fielder L.J. Hoes providing the defense.
Hoes' seventh-inning diving catch with the bases loaded for the inning's final out preserved a 2-1 lead at Minute Maid Park, which they took into the ninth inning, but Ian Kinsler's three-run homer off Jerome Williams stole a 4-3 win for the Tigers.
Coincidentally, it was Kinsler who looked like he was going to get the best of Houston reliever Josh Zeid in the seventh inning. Zeid relieved Brett Oberholtzer with two men on and one out before loading the bases on a single and getting a fielder's-choice groundout.
Kinsler's shallow pop looked like hit all the way, but a hard-charging Hoes made the diving catch running in, much to the delight of the 25,788 at Minute Maid Park.
"I think after that bases-loaded situation, Kinsler wanted to get some payback a little bit," Tigers manager Brad Ausmus said.
Houston's loss to start the second half of its season put Hoes' remarkable catch on the back burner. It was a play that saved at least two runs.
"If that ball drops, they score two runs and it could be first and third and you never know what's going to happen," said Hoes. "I'm trying to make a play right there and save the pitcher, get out of the inning and keep the lead."
The momentum was all in Houston's favor after the diving catch by Hoes, who came running in hard to make the play.
"Hoes' catch was a game changer," said manager Bo Porter. "At that point, you felt good."
Richard Dean is a contributor to MLB.com. This story was not subject to the approval of Major League Baseball or its clubs.