Altuve's star continues to rise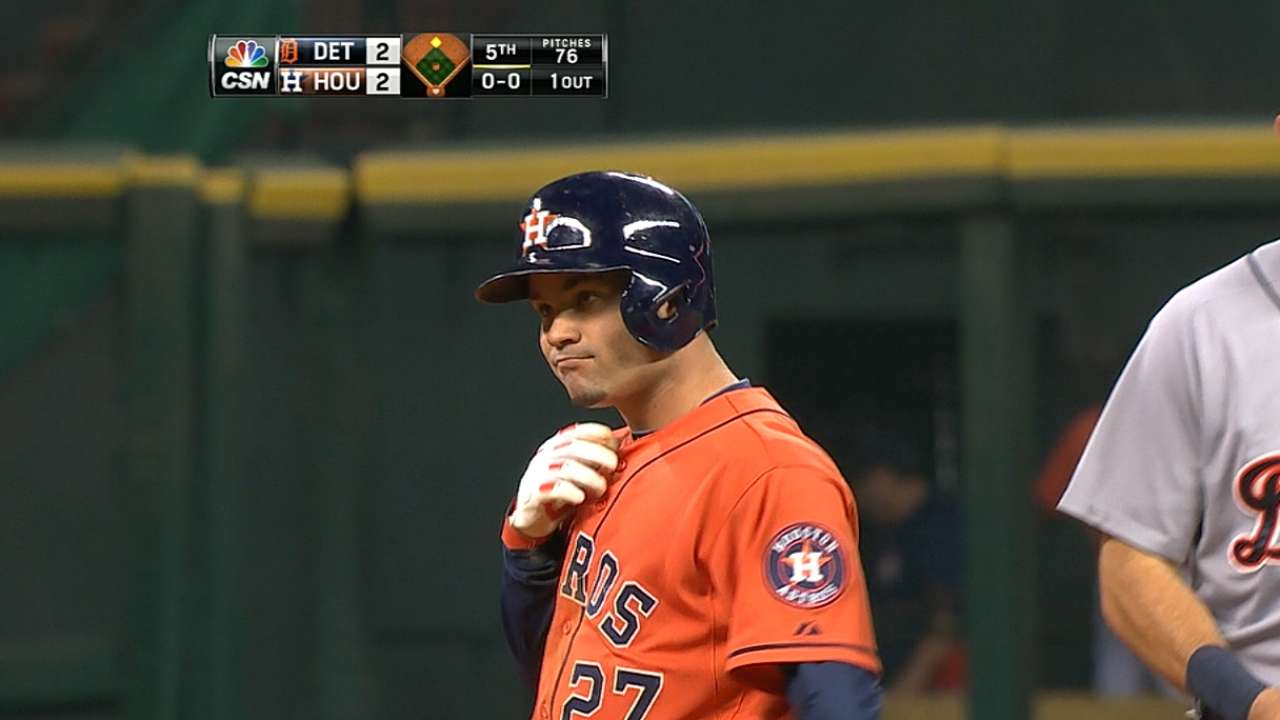 HOUSTON -- Jose Altuve's numbers keep getting higher and higher. In Friday's 4-3 win over Detroit, which was capped by Jason Castro's first career walk-off home run in the 11th inning, Altuve tied a career high with four hits, accomplished six times.
The Houston second baseman also stole two bases, including a steal of home, and has a steal in four consecutive games, which ties a career high.
"I was looking for an opportunity to take the next base," said Altuve. "I feel that's really important, especially with the guys behind me [George Springer, Jon Singleton]. It will be easier to score. That's what I'm doing right now.
"It's not a secret it was a good game, not only for me. We came up with a big homer. It was a really good game."
Altuve entered Saturday as the Major League leader with 111 hits. His .342 batting average leads the American League, as does his 32 stolen bases. Altuve's 33 multihit games this season leads the Major Leagues.
Altuve's 932,978 votes in the most recent All-Star balloting update trailed Robinson Cano of the Mariners (2,007,055), Ian Kinsler of the Tigers (1,338,272) and Dustin Pedroia of the Red Sox (1,264,329).
Fans can cast their votes for starters at MLB.com -- online or on a mobile device -- using the 2014 All-Star Game MLB.com Ballot Sponsored by Experian until Thursday, July 3, at 10:59 p.m. CT. The 2014 All-Star Game will be played at Target Field on Tuesday, July 15 on FOX.
Richard Dean is a contributor to MLB.com. This story was not subject to the approval of Major League Baseball or its clubs.