Oberholtzer always ready to answer the call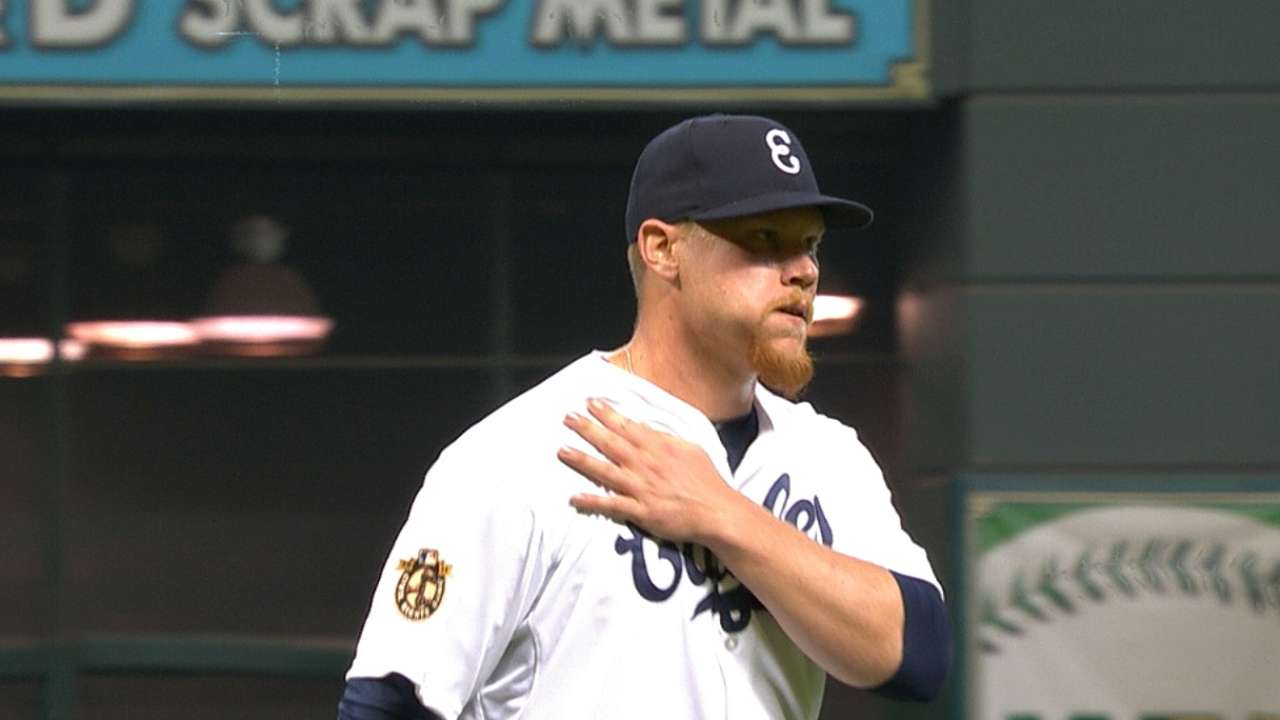 HOUSTON -- With Dallas Keuchel scratched from his scheduled start on Saturday with left wrist inflammation, left-hander Brett Oberholtzer got the start for Houston against Detroit. Oberholtzer was recalled from Triple-A Oklahoma City and right-hander Jake Buchanan was optioned to the RedHawks.
This is Oberholtzer's third stint in the Major Leagues this season. Oberholtzer (2-6, 4.76 ERA) made two starts in his previous stint with Houston, posting a 2-0 record with a 2.08 ERA over 13 innings, with wins over Seattle and Baltimore.
Astros manager Bo Porter likes the way Oberholtzer makes the transition between the Major Leagues and Minor Leagues. Last season, Oberholtzer made 13 appearances for Houston, including 10 starts, and was named the team's Pitcher of the Year as a rookie.
"He's handled it tremendously each time he's had to go back to the Minor Leagues," said Porter. "He understands the situation we're in. He's kind of like the sixth starter. We didn't want to have him just sitting out in the bullpen and not going on a regular turn.
"So mentally he's kept himself in the right frame of mind every time to be able to come up here and give us quality starts."
In Friday night's 4-3, 11-inning win over the Tigers, Buchanan (1-1) earned the win. He retired Miguel Cabrera, Victor Martinez and J.D. Martinez in order in the top of the 11th, his lone inning.
Richard Dean is a contributor to MLB.com. This story was not subject to the approval of Major League Baseball or its clubs.