Astros hope for speedy returns for Keuchel, Fowler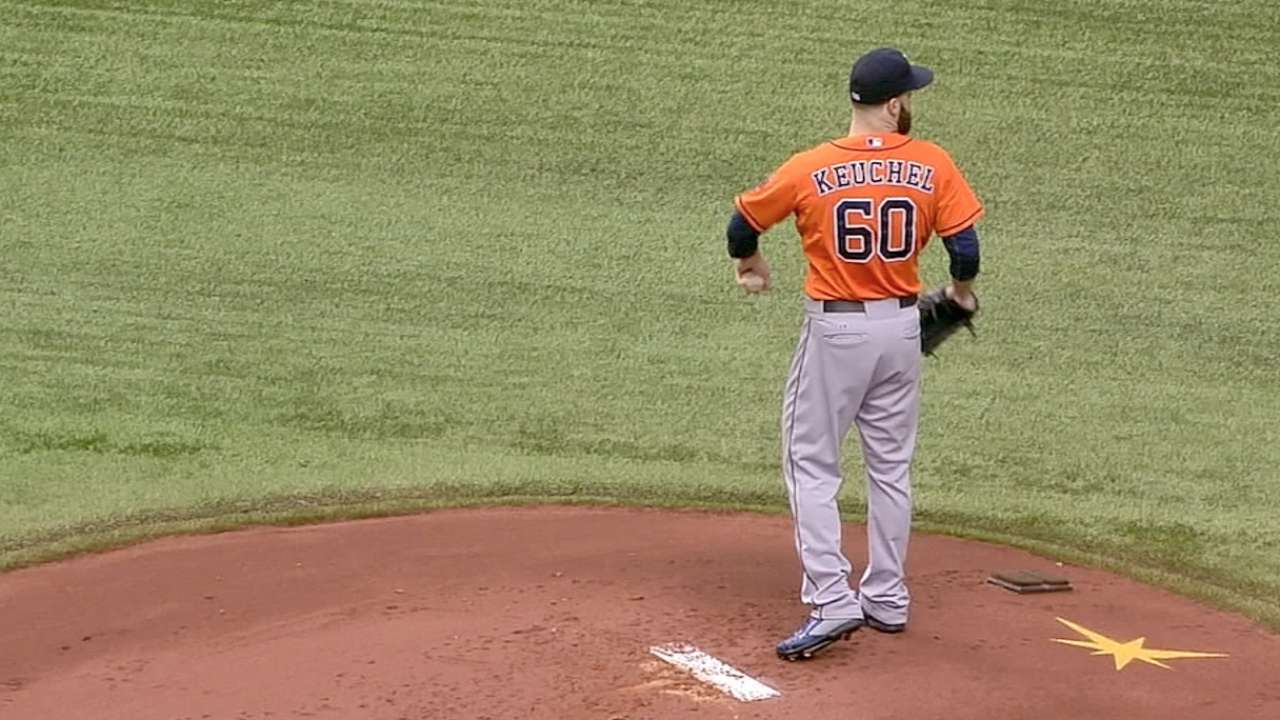 HOUSTON -- The Astros are hopeful that left-hander Dallas Keuchel won't miss any extended time because of the left wrist inflammation that forced him to miss his scheduled start on Saturday, which also saw Houston center fielder Dexter Fowler miss his second straight start with back tightness.
The Astros are hopeful that both players will be back in the lineup soon. At this point, the Astros are not concerned that Keuchel will be put on the disabled list.
"We're not going to put him at risk of going out there at anything less than 100 percent," said Astros manager Bo Porter. "But we just have to wait and see."
Keuchel said he's never had inflammation before. After initially being concerned, Keuchel said the Astros' training staff put him at ease and said a little rest will be beneficial.
"Just judging by the way it's reacting and stuff, it should be a few days," said Keuchel. "A little precautionary and just to make sure I'm able to finish the year on a healthy note.
"It was a little nerve-wracking at first, but we got a good training staff and they assured me that everything was going to be fine. It's just a matter of resting a couple days. I'm taking their advice and trying to rest it as much as possible. And it's feeling pretty good, so I'm happy about it."
Fowler was a scratch on Friday, and for the second straight game was replaced in center by Alex Presley on Saturday.
"He's dealing with some back stiffness, tightness," said Porter before Saturday's matchup with the Tigers. "He's going to be out again today. We'll see how he feels tomorrow, and make a better assessment on him."
Added Fowler: "It just popped up on me. If it was my decision, I would have played yesterday."
Richard Dean is a contributor to MLB.com. This story was not subject to the approval of Major League Baseball or its clubs.