Correa, Santana named to Futures Game roster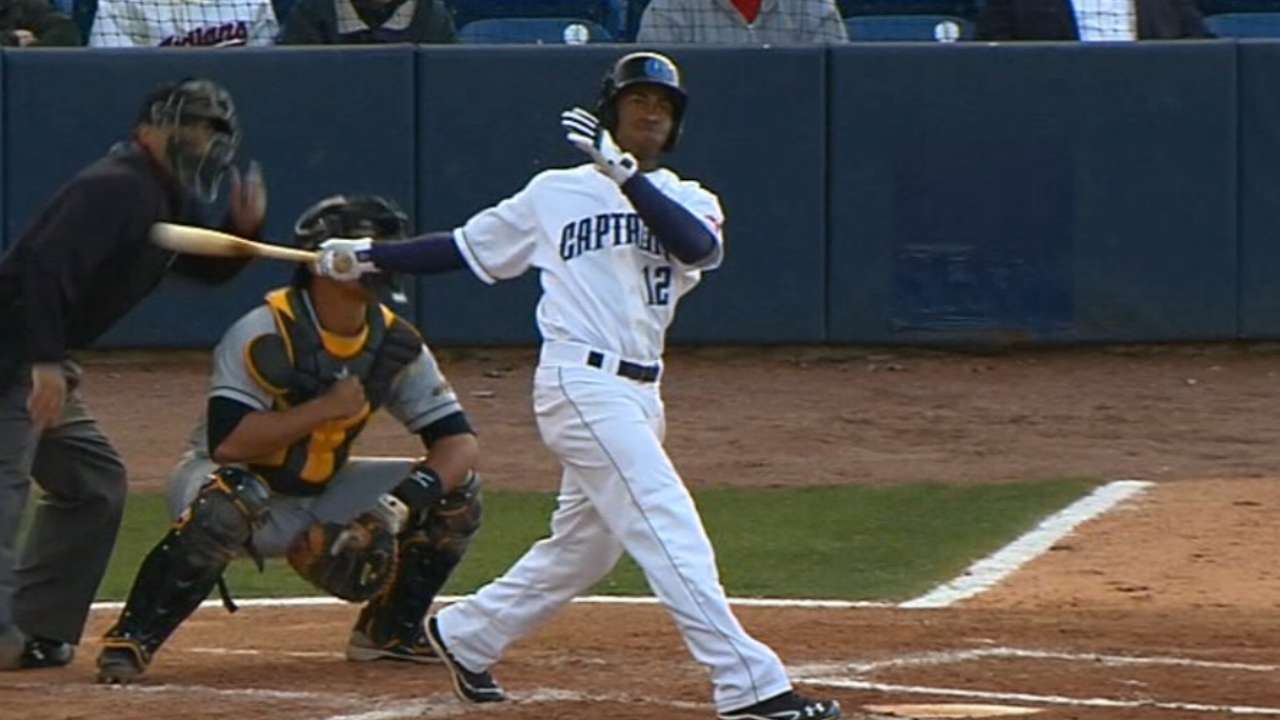 HOUSTON -- Astros prospects Carlos Correa and Domingo Santana were named to the 2014 SiriusXM All-Star Futures Game on Tuesday.
The Astros are one of 20 teams to have two prospects selected to the game, which will be played on Sunday, July 13, at Target Field in Minneapolis. Both Astros were to play for the World Team against the U.S. squad.
This is the second selection for Correa, a shortstop and the Astros' No. 1 prospect, who was selected last year as a result of the first-ever Futures Finalists Vote. He played in the game along with George Springer, who is in the midst of a standout rookie year for the Astros.
The 19-year-old Correa was hitting .325 with six home runs and 57 RBIs in 62 games this season at Class A Advanced Lancaster. He injured his right ankle on Saturday while sliding into third base for an RBI triple and is expected to miss significant time, along with the Futures Game. He was replaced on the World Team roster Wednesday by Angels prospect Jose Rondon.
"Carlos was worthy of this honor last year," general manager Jeff Luhnow said. "He's worthy of it again this year. It's unfortunate he's ... not going to be able to participate in the game."
Santana, a 21-year-old outfielder, was selected to his first Futures game. As the Astros' No. 7 prospect, Santana could be one of the next highly-touted prospects to make his Major League debut this year.
He's batting .296 this year for Triple-A Oklahoma City with 12 home runs, 47 RBIs and a .493 slugging percentage.
"Santana deserves the recognition," Luhnow said. "He's having a tremendous year at a very young age, at a very high level. I think we've seen he continues to improve his game and become a more complete player."
Mike Vernon is an associate reporter for MLB.com. This story was not subject to the approval of Major League Baseball or its clubs.