Astros' hustle on basepaths not unnoticed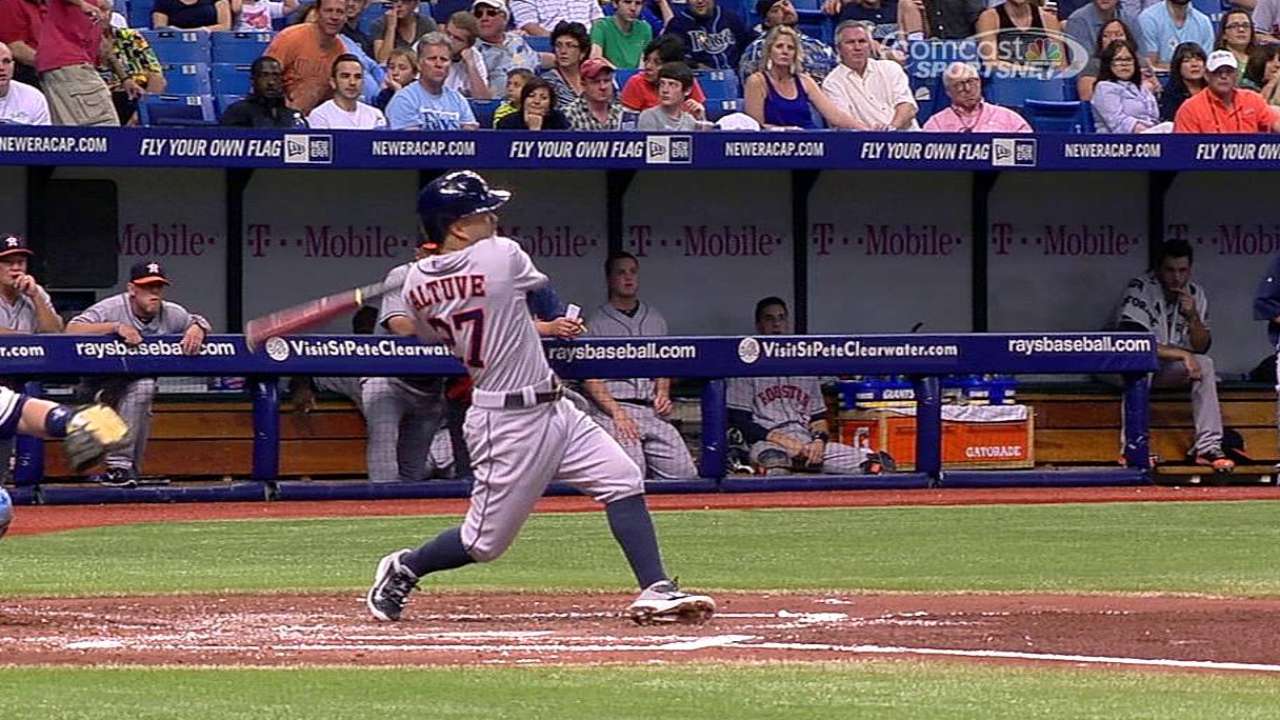 ST. PETERSBURG -- Had it not been for Jose Altuve's infield single in the fourth inning on Saturday, the Astros may have been the victim of their second no-hitter in three seasons. Altuve's hit was the only one the Astros managed in an 8-0 loss.
But the play that stood out to Astros manager Bo Porter came in the ninth inning, when Altuve flied out to center field and hustled on that play, too. Porter said Altuve was nearing second base when Desmond Jennings caught the ball.
"It means you're playing the game the right way, the way it's supposed to be played, and when you play the game the way it's supposed to be played and the experience level and the talent level get to the point where it's like completely connected," Porter said.
Porter patted Altuve on the back when he came in the dugout and reminded some of the players around him how the game was supposed to be played.
"Those are valuable teachable moments," Porter said. "The other night when we lost the game, Dexter Fowler was on first base with two outs. There was a fly ball to the outfielder and he caught the ball, and [Fowler] was around third base. I commended him. I'm not commending him by saying, 'Good job.' I'm commending the way he plays the game. It doesn't go unnoticed."
Brian McTaggart is a reporter for MLB.com and writes an MLBlog, Tag's Lines. Follow @brianmctaggart on Twitter. This story was not subject to the approval of Major League Baseball or its clubs.