Owens called up to bolster 'pen; Clemens optioned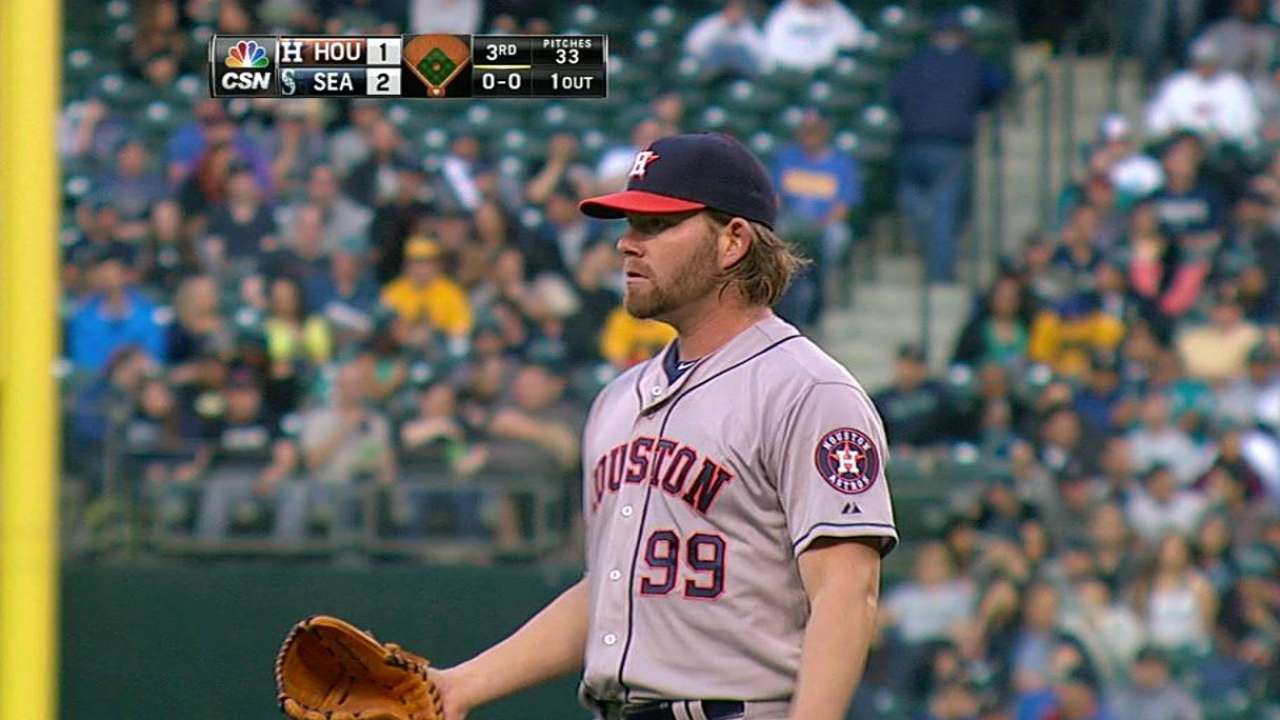 MINNEAPOLIS -- Needing a fresh arm for their bullpen, the Astros on Sunday called up left-hander Rudy Owens and optioned right-hander Paul Clemens to Triple-A Oklahoma City as a long reliever. The Astros' bullpen had to pick up 6 1/3 innings on Saturday after starter Scott Feldman was knocked out after 1 2/3 innings.
"After the short outing by Feldman yesterday and pretty much going through both of our long guys, you have to make sure you have coverage coming into today's game so that you don't put yourself in even worse position for today or moving forward," manager Bo Porter said.
Owens, who allowed five runs and nine hits in 5 2/3 innings in his only Major League game on May 23 in Seattle, has been a starter his whole career. He was 2-4 with a 5.20 ERA in 12 games for the RedHawks, where he worked in Oklahoma City's tandem starter system.
Pitching in relief is something new.
"I'm super nervous about it, just thinking about it," Owens said. "It's something that's different. I've never done it before. It's going to be a new experience. I've come in relief in a couple of Spring Training games, but this is a little different than that."
Clemens, meanwhile, has bounced between the Astros and Triple-A this year, but has struggled in the Major Leagues. He's posted a 5.16 ERA in 11 games with the Astros in 22 2/3 innings. He allowed four runs on five walks and two hits over two innings in Saturday's loss to the Twins.
"There's a fluctuation in velocity," Porter said. "Some days he's 94, 95 [mph], other days he's 88-90, and it's more like he's trying to save himself. We've talked to him about letting the ball go."
Brian McTaggart is a reporter for MLB.com and writes an MLBlog, Tag's Lines. Follow @brianmctaggart on Twitter. This story was not subject to the approval of Major League Baseball or its clubs.