McHugh ends outing with highlight-reel snag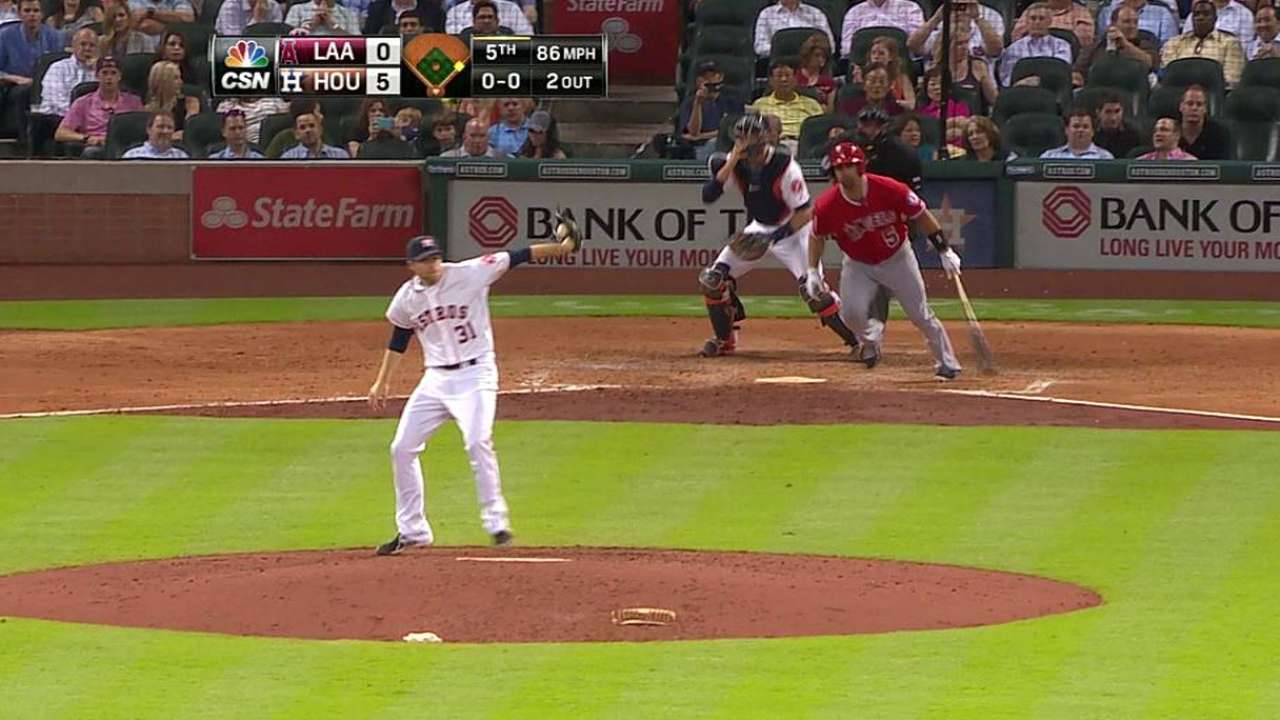 HOUSTON -- Somehow, Collin McHugh said, he's good for one of them per year.
Albert Pujols scorched his 86-mph pitch back up the middle, bouncing off the ground before it got to the pitcher's mound. McHugh's reaction was to stick his glove out -- behind his back.
The sound and the feeling that followed were familiar.
"I've done it enough times to where it hits, and you're like, 'That's in there,'" McHugh said after the Astros' 7-2 victory over the Angels.
McHugh looked at the ball in his glove after making the behind-the-back catch, took a few steps toward first base and tossed the ball to Jon Singleton for the fifth inning's final out.
"Anything that's hit back up the middle, I'm going to try to throw my glove at and see what happens," McHugh said. "It's totally luck. Albert knew it, too."
Mike Vernon is an associate reporter for MLB.com. This story was not subject to the approval of Major League Baseball or its clubs.