Feldman targets Friday after simulated game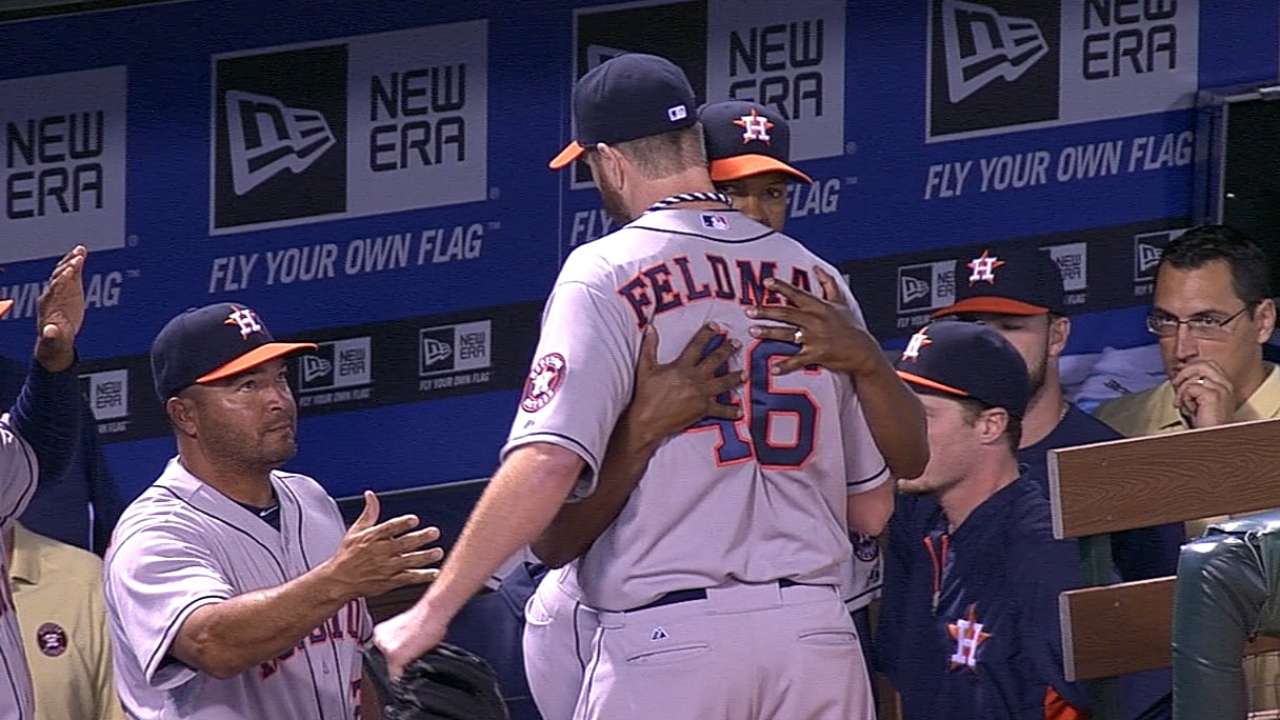 HOUSTON -- The long wait could soon be over for Scott Feldman.
The Astros ace tossed a four-inning, 60-pitch simulated game before Sunday's game against the Mariners and said he expects to make his return from a shoulder injury on Friday, when Houston plays at Baltimore.
"I think Friday, but that's not 100 percent," Feldman said. "Have to wait for the team to say for sure."
Feldman looked crisp with manager Bo Porter looking on and pitching coach Brent Strom conducting the game behind the mound. Porter said he was pleased with Feldman's ability to use all of his pitches.
"Very happy, it was good to see Scott get on the mound," Porter said. "He came through with no problems. We're in a good position moving forward."
Porter wasn't quite ready to pencil Feldman in for Friday just yet, saying the team will wait to see how Feldman responds to his first action resembling game speed since his last start on April 17. The veteran was technically eligible to return from the disabled list on Saturday, but he hadn't progressed fast enough to meet that date.
Feldman said his arm held up fine and there was no immediate soreness.
"Felt nothing in my shoulder at all," the right-hander said. "I think the treatment has been working and I'm ready to get out there. Being on the DL is not the way to go. It's pretty boring."
As for Feldman's stuff? Marc Krauss and L.J. Hoes were routinely baffled by some of Feldman's offspeed stuff, including a changeup that Hoes could only marvel at.
"That [pitch] was an out-of-body experience," Hoes quipped on the way back to the dugout.
Chris Abshire is a contributor to MLB.com. This story was not subject to the approval of Major League Baseball or its clubs.