Sipp takes long and winding road back to Majors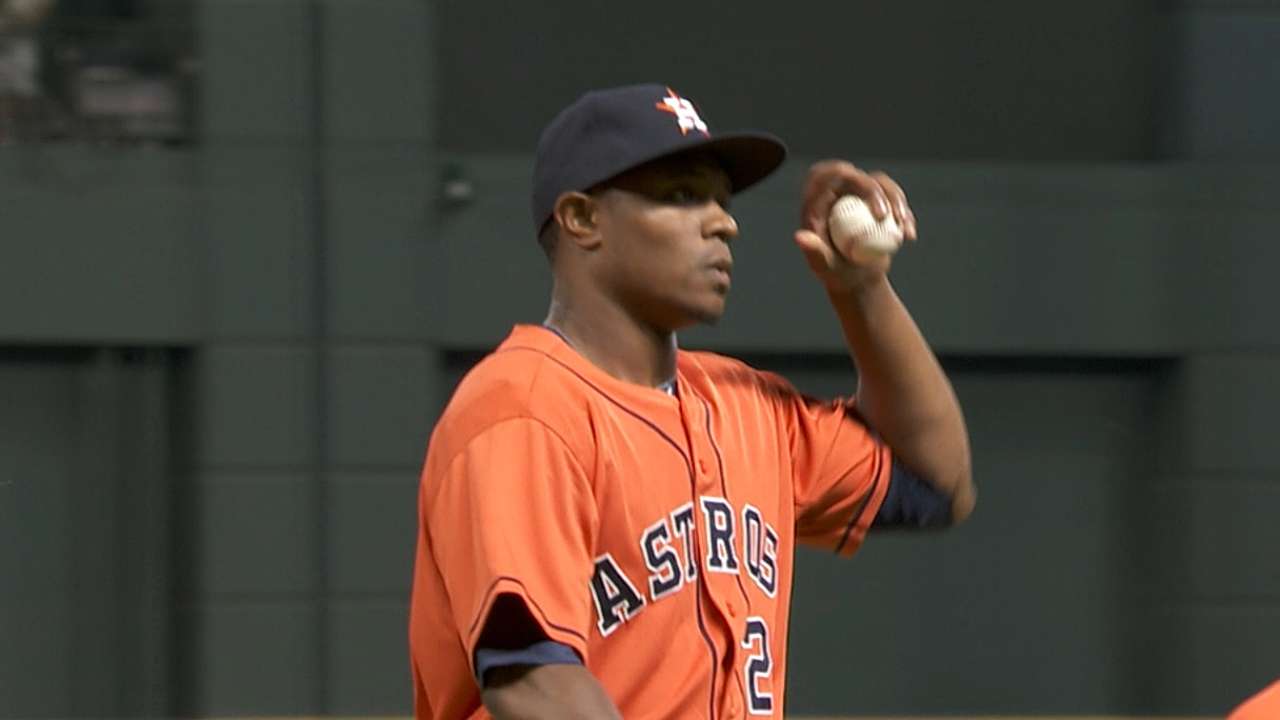 HOUSTON -- One Astros reliever truly took the long road to the Major Leagues this season. In fact, it was nothing but the road.
Tony Sipp was part of the Padres' organization before signing with the Astros on May 1, and he spent the entire first month of the season on the road with the El Paso Chihuahuas because their stadium wasn't ready.
Prior to that, the lefty was in Padres camp for Spring Training, so he's been living out of suitcases for three months now.
"It built up a lot of character and camaraderie with the guys you're on the road with," Sipp said. "It's a day-to-day grind. From different odds and ends and difficulties you never expect, like running out of boxers or having a roommate and maybe getting to know guys a little more than you even want.
"It wasn't as bad looking back, but going through it gets frustrating, especially when you feel like you're playing better baseball than the level you're at. Finally getting a chance to be back in the bigs is a blessing and a load off my back."
Sipp said frustration with El Paso's early struggles and a belief that he deserved a true shot at a big league chance spurred him to ask for a release from the Padres. He was close to signing with the Braves' Triple-A squad in Gwinnett, but the Astros came calling.
The reliever impressed in his debut, retiring all five batters he faced in Friday's 5-4 victory over Seattle. Sipp's mother and stepdad made a seven-hour drive from Mississippi to watch him settle in with his latest team, where Sipp hopes he can stick.
"It started off the best way possible, especially seeing the relief on my mom's face," Sipp said. "Hopefully, I get to stay in one place for a bit."
Unfortunately for Sipp, the Astros play their next six games and 16 of the next 22 on the road.
Chris Abshire is a contributor to MLB.com. This story was not subject to the approval of Major League Baseball or its clubs.