Astros recall lefty Downs, designate Valdes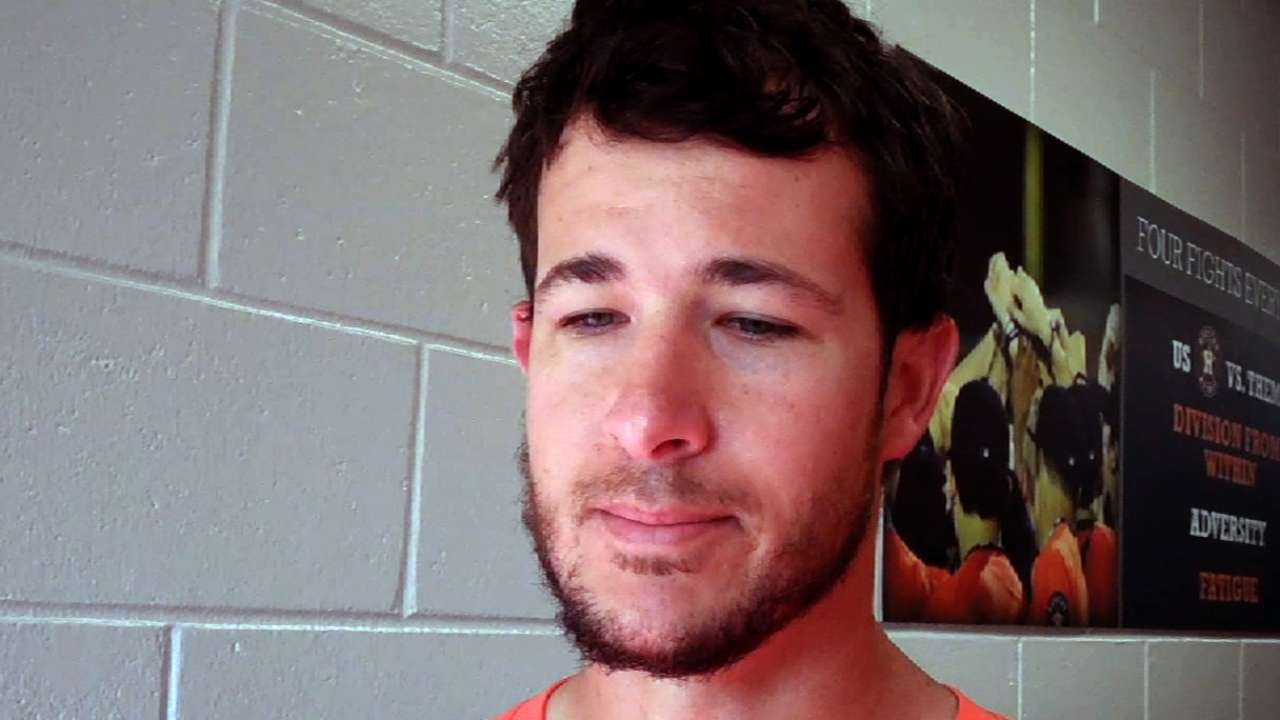 HOUSTON -- The Astros called up experienced lefty Darin Downs from Triple-A Oklahoma City and designated reliever Raul Valdes, the team announced on Sunday.
Valdes was with the big league club for barely a fortnight, only throwing 3 2/3 innings over eight appearances since joining the team on April 17.
Downs takes his place as the second southpaw in the Houston 'pen, which has the highest cumulative ERA in the Majors. The Astros are hoping Downs' experience with the Tigers, whom he threw 56 innings for with an ERA just over 4.00, will shore up some late-game situations.
"We felt like, one, his breaking ball plays well at this level and two, he has great platoon splits as far as left-on-left matchups," said Astros manager Bo Porter.
Downs wasn't overly impressive with the RedHawks this season, compiling a 5.54 ERA in 13 innings. But he does have the ability to throw multiple innings, a distinct need for a Houston relief corps low on lefties.
"He's a guy who can give us extended innings down there and still be able to come in at specialized situations for outs," Porter.
Valdes didn't record an out in two of his eight outings and earned a save to go along with a blown save and a hold. The 36-year-old finished his latest stint in the big leagues with a 12.27 ERA and a WHIP well over 2.00.
Chris Abshire is a contributor to MLB.com. This story was not subject to the approval of Major League Baseball or its clubs.