Gonzalez fills utility role for Astros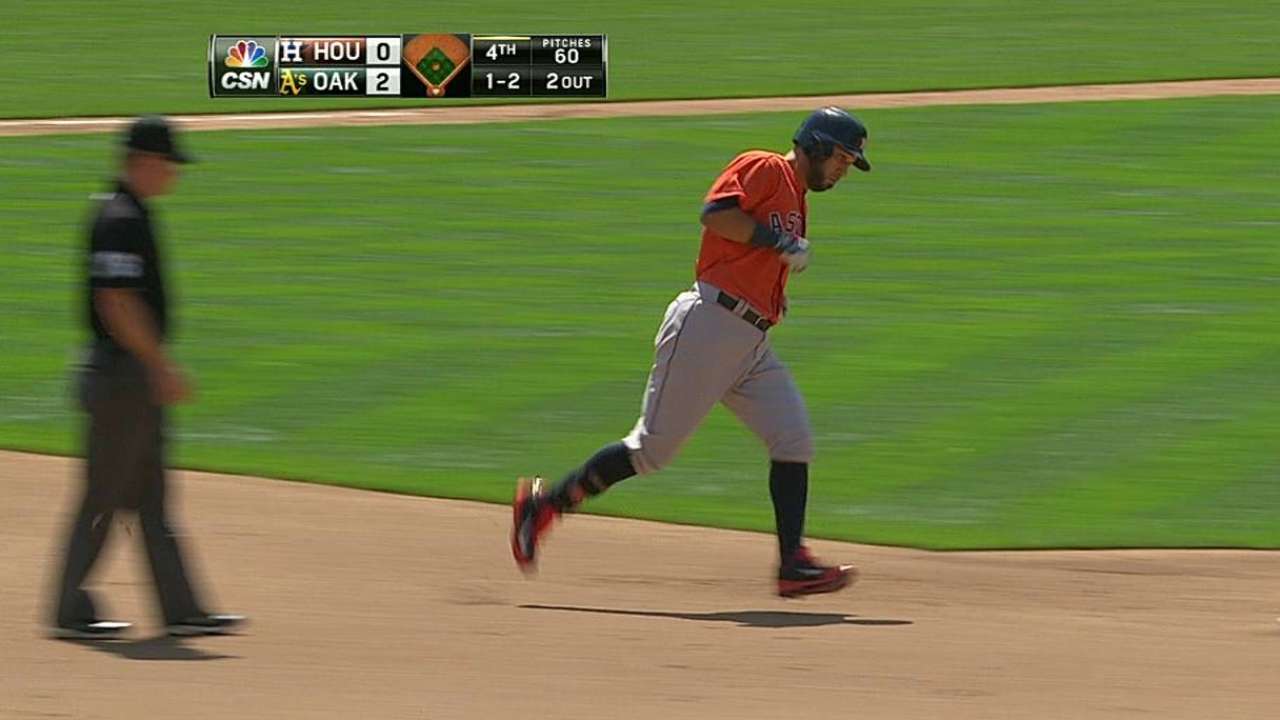 HOUSTON -- Lost in the hubbub about starting lineups and pitching rotations is a well-worn roster rule in the big leagues. Every team needs a utility player off the bench.
Marwin Gonzalez currently fits that role for the Astros, and he earned a start in left field due to his versatility for Saturday's game against the Mariners.
"He's played some outfield and it's something we worked on in Spring Training," said Houston manager Bo Porter. "He's been shagging a lot of balls in the outfield, and we have complete confidence in him."
Gonzalez has already played four positions -- shortstop, third base, second base and right field -- this season and has also pinch-run. This will be his first action in left field.
But that versatility alone didn't vault Gonzalez into this spot start. Porter said he's also been impressed with Gonzales' approach at the dish.
"He's had really good at-bats, no matter where we hit him or moved him around the diamond," Porter said. "Just swinging the bat well."
The shortstop is hitting .294 in his last 17 at-bats, including a solo home run on April 20 against Oakland.
He was Houston's starting shortstop for much of the first three months in 2013, starting 50 games until being sent down in June with poor hitting numbers and double-digit errors.
With Jonathan Villar entrenched at short this season, Gonzales' ability to be a baseball chameleon has translated to a prominent bench role.
"When you have a guy sitting on your bench who can play seven positions, pinch run and is a switch-hitter, it gives you a lot of options late in the game." Porter said.
Chris Abshire is a contributor to MLB.com. This story was not subject to the approval of Major League Baseball or its clubs.