Springer will be mindful of sliding headfirst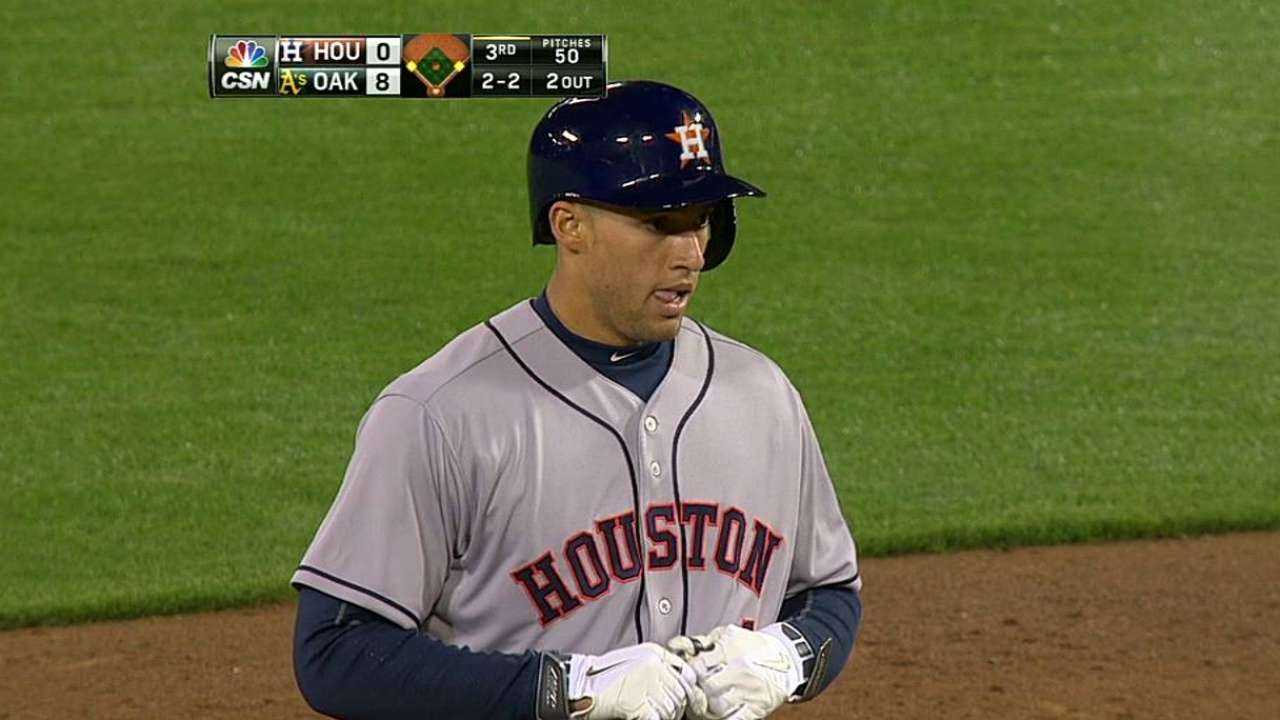 HOUSTON -- Even though manager Bo Porter had talked to him about trying to avoid headfirst slides, rookie outfielder George Springer said it will be difficult to totally eradicate them from his game.
In the wake of injuries to Angels slugger Josh Hamilton and Nationals outfielder Bryce Harper stemming from headfirst slides, Porter said recently he would like to see his players avoid doing it. Springer has slid headfirst his entire Minor League career, and hasn't been shy about doing it with the Astros, too.
"It's an instinct to slide headfirst," Springer said. "I have to respect Bo, and assert myself as a player and try to do everything I can to not get hurt. Obviously, sliding headfirst has its risks. I'm not going to be conscious of it when I'm playing. I'm just going to play, and if the situation says I have to slide headfirst, I will, but I'm going to try not to do it."
On Sunday, Porter said: "I don't like headfirst slides. It just exposes too much of your body, and you can get finger and hands [hurt]. I really don't like headfirst slides. Players, for whatever reason, guys that like to slide headfirst, it's more of a knee-jerk thing, as far as their sliding technique. It's something I really don't like, especially when you talk about first base and home plate and the risk of injuries that could happen."
Brian McTaggart is a reporter for MLB.com and writes an MLBlog, Tag's Lines. Follow @brianmctaggart on Twitter. This story was not subject to the approval of Major League Baseball or its clubs.