Altuve happy with interpretation of transfer rule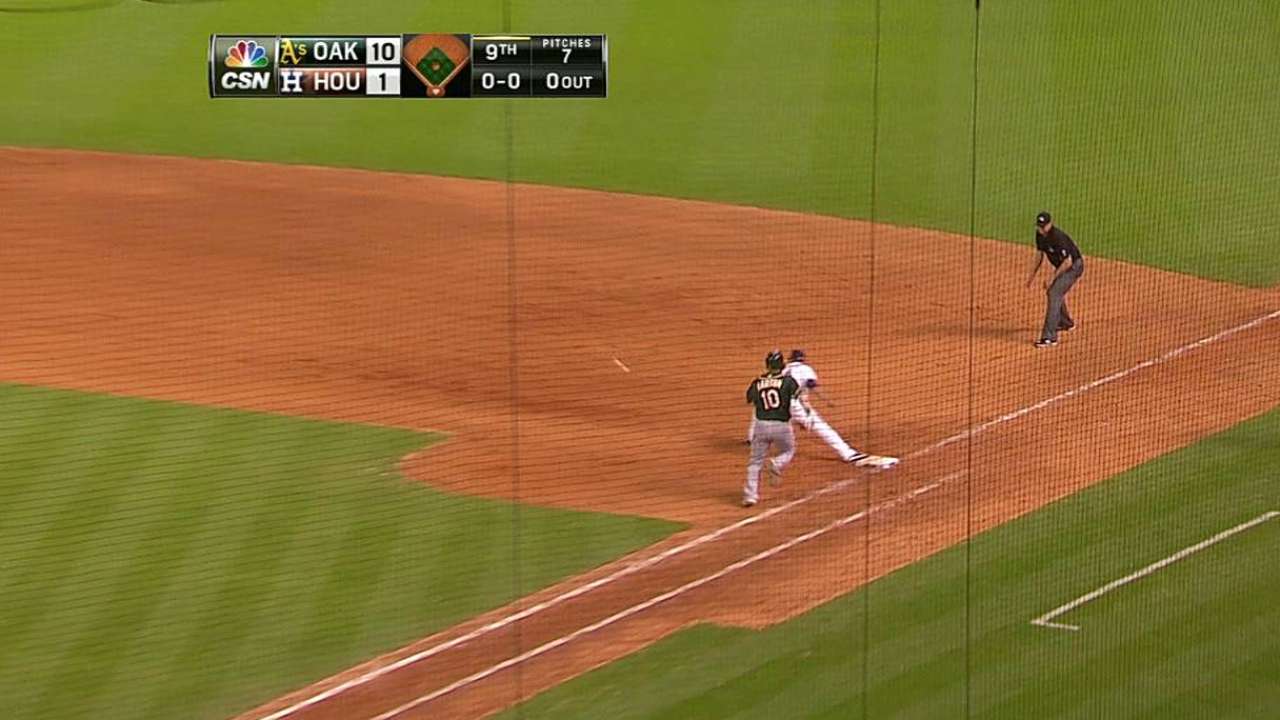 HOUSTON -- Baseball is already full of rules, written and unwritten, so it's no surprise there's a new enforcement of the transfer rule that began with Friday night's games.
The latest rule states there is no requirement that the fielder successfully remove the ball from his glove in order for it be ruled a catch. If the fielder drops the ball while attempting to remove it to make a throw, the umpires should rule that the ball had been caught, provided that the fielder had secured it in his glove before attempting the transfer. The umpires will continue to use their judgment as to whether the fielder had complete control over the ball before the transfer.
Astros second baseman Jose Altuve said he's excited to have some wiggle room in regards to what is and isn't a catch, especially when he's trying to turn a double play.
"That was a tough rule [to call]," he said. "When you do a play like that, you're moving as quick as you can. When you drop the ball, you're always worried the out might not stay.
"Anything that gives us a better chance to get an out or speed things up, that makes me more comfortable."
Manager Bo Porter said he told his middle infielders not to worry about it, to avoid overthinking that could derail or slow their efforts to turn two.
Though the rule may largely be applied on double plays up the middle, it will apply to any catch on the diamond.
"Just make sure you control the ball, and there's nothing to worry about, new rule or not," Porter said. "It's something we've talked about with the players, making sure they understand. But it's not like this rule is in place for the Houston Astros and not the other 29 teams."
Chris Abshire is a contributor to MLB.com. This story was not subject to the approval of Major League Baseball or its clubs.