Appel leaves Lancaster; health not a factor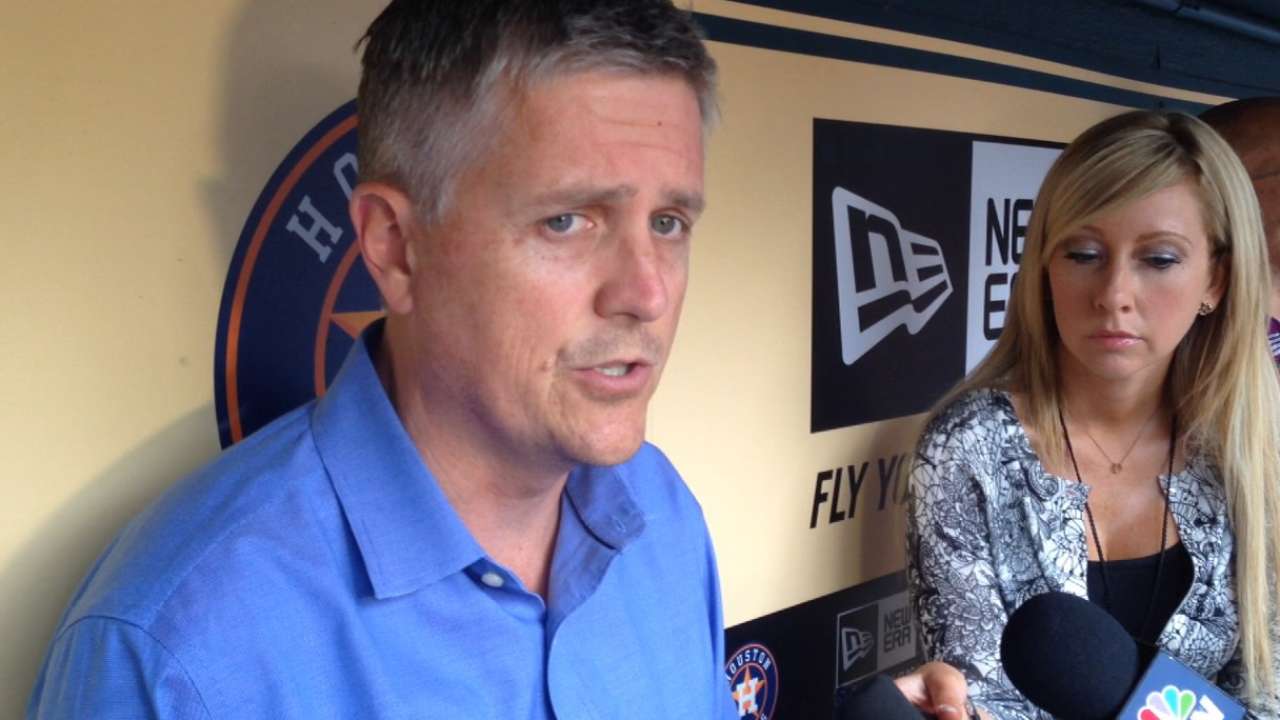 HOUSTON -- Setback is never a word fans want to hear about No. 1 Draft picks, especially for hometown favorites like the Astros' Mark Appel.
Though minor, the word nevertheless described the situation for Appel, who is leaving Class A Advanced Lancaster to participate in extended spring training sessions in Florida, general manager Jeff Luhnow said on Friday.
"First and foremost, Mark is not injured," Luhnow said of the club's No. 2-rated prospect. "Mark has pitched four years at Stanford and was very used to a seven-day routine. Even last year in short-season in Quad Cities, he pitched about every seven days.
"He had his appendectomy and missed almost all of Spring Training, so he never got into the routine of pro ball. We thought he could catch up by jumping right into the rotation at Lancaster. That hasn't been the case."
Appel has a 6.23 ERA in 13 innings of work this season and had allowed two home runs, as many as he served up in nearly three times as many innings during stints with Class A Short Season Tri-City and Class A Quad Cities last season.
"It's a little unsettling, and the results aren't what he's capable of at this point," Luhnow said. "His stuff just wasn't as crisp as it normally is."
Appel's velocity had also dipped since Spring Training, raising injury concerns. Luhnow said there had not been a need to run tests or an MRI exam on Appel, who had not complained of any pain.
"The feeling was after I spoke to him, we'll take half a step back, have him pitch in some extended games and have him get more used to the pro routine," Luhnow said.
"It's a delay in him getting to a full-season club, but I want to reiterate that he is healthy. There's plenty of time for Mark to come back and have a successful season with us."
This is the first case this season of any significant issue affecting the Astros' four-man tandem Minor League rotations, which use two starting pitchers in each game. It theoretically reduces workload in a given start but also cuts down time between outings.
Chris Abshire is a contributor to MLB.com. This story was not subject to the approval of Major League Baseball or its clubs.