Crain shut down after developing bursitis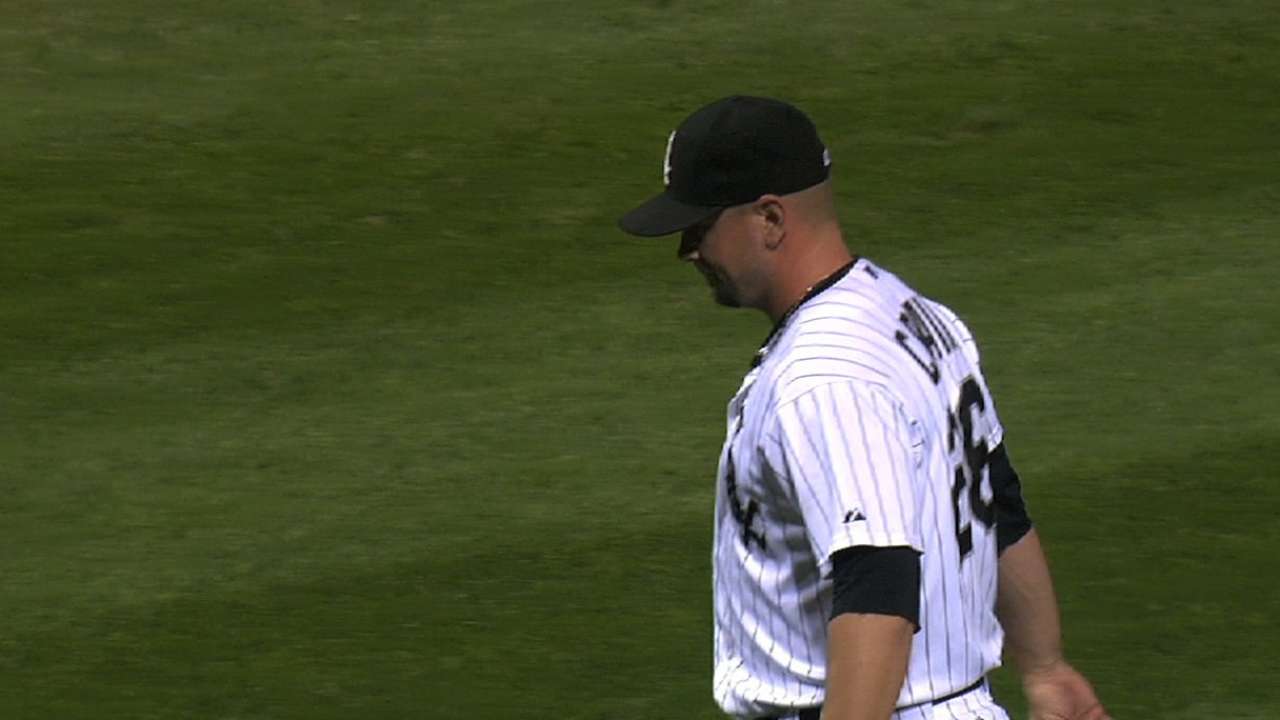 HOUSTON -- With the Astros' bullpen only getting thinner on veteran arms, it could use a presence like that of Jesse Crain.
Unfortunately for Houston, Crain may not arrive as soon as hoped, as he has developed bursitis unrelated to the biceps injury from which he was already recovering.
According to general manager Jeff Luhnow, Crain will not be with the big league club as soon as originally expected.
"The early-May timetable is no longer early May," Luhnow said. "I won't give another timetable at this point because I don't know. I assume in about a week's time, maybe 10 days, we'll know more and have a better idea when he'll return."
Luhnow said Crain was not throwing off the mound because of the complications, stunting his progress from the biceps issue that caused him to miss the end of last season with the Rays and all of this year's Spring Training.
"We feel like he's made a good comeback from his surgery in the offseason, but the bursitis is affecting him, so we had to get him off the mound," Luhnow said. "He is on some anti-inflammatories. He's responding well to them, and we expect he can be throwing again soon."
Crain received a one-year, $3.25 million contract from the Astros in the offseason, presumably to be in the mix for the closer role in Houston.
The righty was an All-Star for the White Sox last season, setting down 46 hitters via strikeout and posting a 0.74 ERA in 38 games, not to mention a 29-inning scoreless streak.
It's unclear how much, if any, Minor League rehab Crain will need before returning to the club once he can pitch again.
Chris Abshire is a contributor to MLB.com. This story was not subject to the approval of Major League Baseball or its clubs.