Grave photo belies DeShields' bright outlook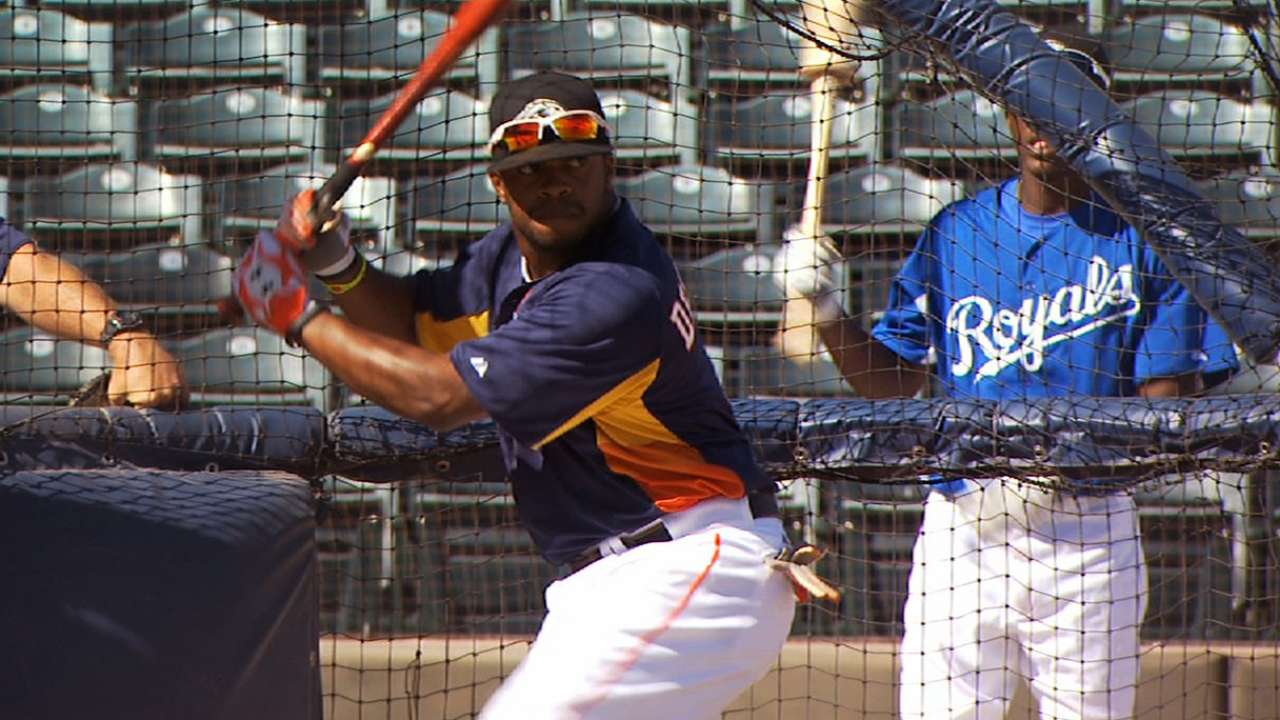 HOUSTON -- Though the image of Delino DeShields' face after being hit by a pitch was gruesome, the Astros prospect's recovery has been almost the exact opposite.
General manager Jeff Luhnow confirmed as much on Friday, saying that DeShields, rated the organization's No. 7 prospect by MLB.com, could be back in the lineup by next weekend.
"DeShields is progressing, and he might be in lineup in the next 10 days," Luhnow said. "I think that's a possibility. We need to be cautious any time someone gets hit in the head, so we're going through concussion protocol with him."
DeShields was beaned in the face with fastball of more than 90 mph last Friday, landing him in the hospital with a non-displaced maxillary sinus fracture and swelling on his face of grotesque proportions. The picture went viral and added an air of uncertainty to DeShields' return.
Given the scope of the injury, Luhnow said the healing process had been remarkable.
"We're not concerned at this point about the fracture," he said. "It seems to be healing well. You can't really even tell that it's there anymore. As long as he can tolerate the activity we'll push him through, he should be fine."
Luhnow would not confirm or deny that DeShields sustained a concussion, saying only that the proper tests and protocol were being used.
DeShields was hitting .259 with two home runs and four RBIs as the starting center fielder for the Double-A Corpus Christi Hooks.
Finding a position for him has been the challenge, as he had rotated between middle infielder and the outfield in the Houston farm system.
DeShields was a standout in Class A in 2013, batting .317 with a handful of homers and more than 50 stolen bases and RBIs for Class A Advanced Lancaster.
Chris Abshire is a contributor to MLB.com. This story was not subject to the approval of Major League Baseball or its clubs.