Porter's advice working wonders for Fields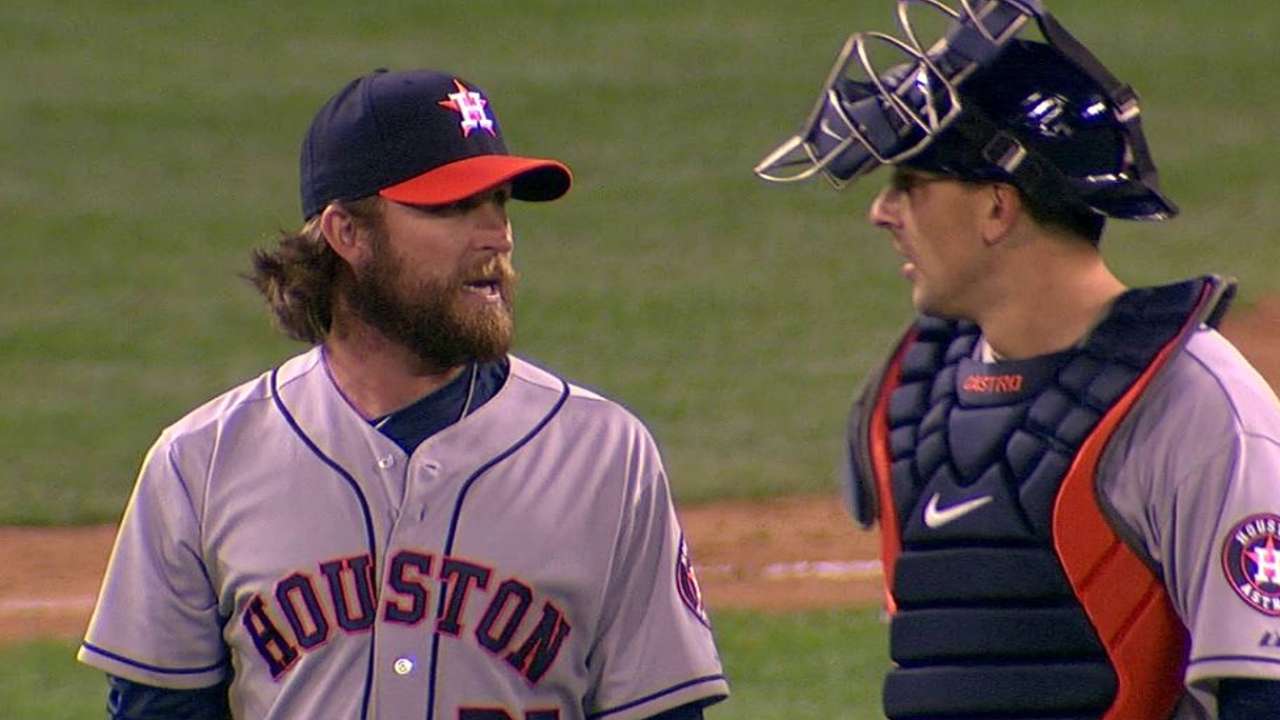 SEATTLE -- After Astros relief pitcher Josh Fields gave up three hits and two earned runs in his fourth outing of the season on April 10 in Toronto, manager Bo Porter pulled him aside and told him he didn't appear to be ready to come into the game.
Then Porter gave Fields a tip: to approach warming up in the bullpen during the game and again during his eight warm-up pitches on the mound like he's facing hitters.
"'So you have a lather and have some blood flow going to where you feel like when the guy steps in the batter's box, you're actually facing a third guy,'" Porter told Fields. "He took heed of that advice and since that Toronto outing, I feel like he's thrown the ball really well."
Indeed. Fields has thrown 4 1/3 scoreless, hitless innings in four outings since his chat with Porter in Toronto. He struck out all three batters he faced in the ninth inning in Monday's series opener against the Mariners, lowering his ERA to 2.25.
"Guys are different out of the bullpen," Porter said. "It looks to me the times in which he struggled, even dating back to last year -- I went through some of the notes in which I wrote down -- it seemed he came into the game and wasn't ready to pitch. All of a sudden, before you know it, you walk two guys and start popping 96 [mph]. You say, 'Why didn't you throw your 95, 96 mph fastball from the beginning?' You address it by bringing it to the player's attention and hopeful they're able to do something about it."
Fields has found himself a home in the Astros' close-knit bullpen and said veterans like Matt Albers, Chad Qualls and Jerome Williams are doing wonders for him.
"These guys have really been looking out for us and taking us under their wing and taking care of us," Fields said. "It's been a blast and a privilege to be a part of it. I'm looking forward to hopefully playing a long time with these guys. We'll see about that, but it's a lot of fun."
Brian McTaggart is reporter for MLB.com and writes an MLBlog, Tag's Lines. Follow @brianmctaggart on Twitter. This story was not subject to the approval of Major League Baseball or its clubs.